In the beginning of 2020 Hermès entered into the world of color cosmetics by creating their first lipstick line – Rouge Hermès. This was a bold move by Hermès since they have been known exclusively as a fashion and fragrance brand. So, this incursion by Hermès into the realm of luxury beauty was fraught with suspense and very high expectations. The Rouge Hermès lipstick collection was designed primarily by Bali Barret, Pierre Hardy and Jérôme Touron with the assistance and under the guidance of Pierre-Alexis Dumas who is the Artistic Director of Hermès.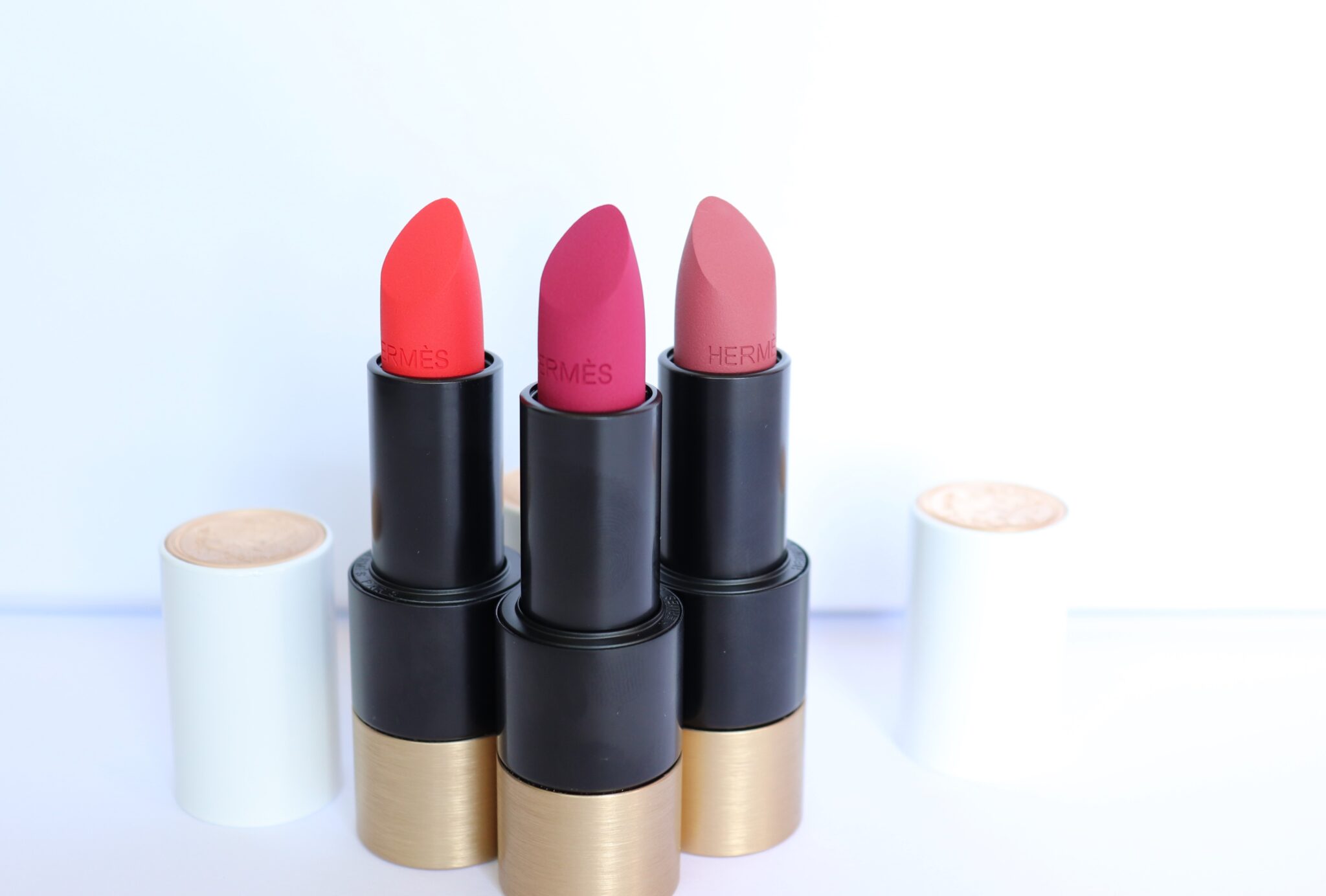 The Rouge Hermès collection consists of lipsticks in 24 shades. 10 of those shades are mattes and 14 have satin finishes. There are also 3 limited edition shades. It is an impressive fact that those numerous shades have been selected from the brand's collection of over 76,000 silk and leather shades. The collection is completed by additional lip care balm, lip shine, lip pencil, and lip brush. I liked very much and fully endorse the message and the approach of the Creative Director of Hermès Jérôme Touron who disclosed his artistic creed that the luxury products should reveal and reinforce beauty rather than transform it.

The three Rouge Hermès lipsticks chosen by me
I bought the following three Rouge Hermès matte lipsticks: Rose Boisé #48, Rouge Casaque #64, and Rose Velours #78.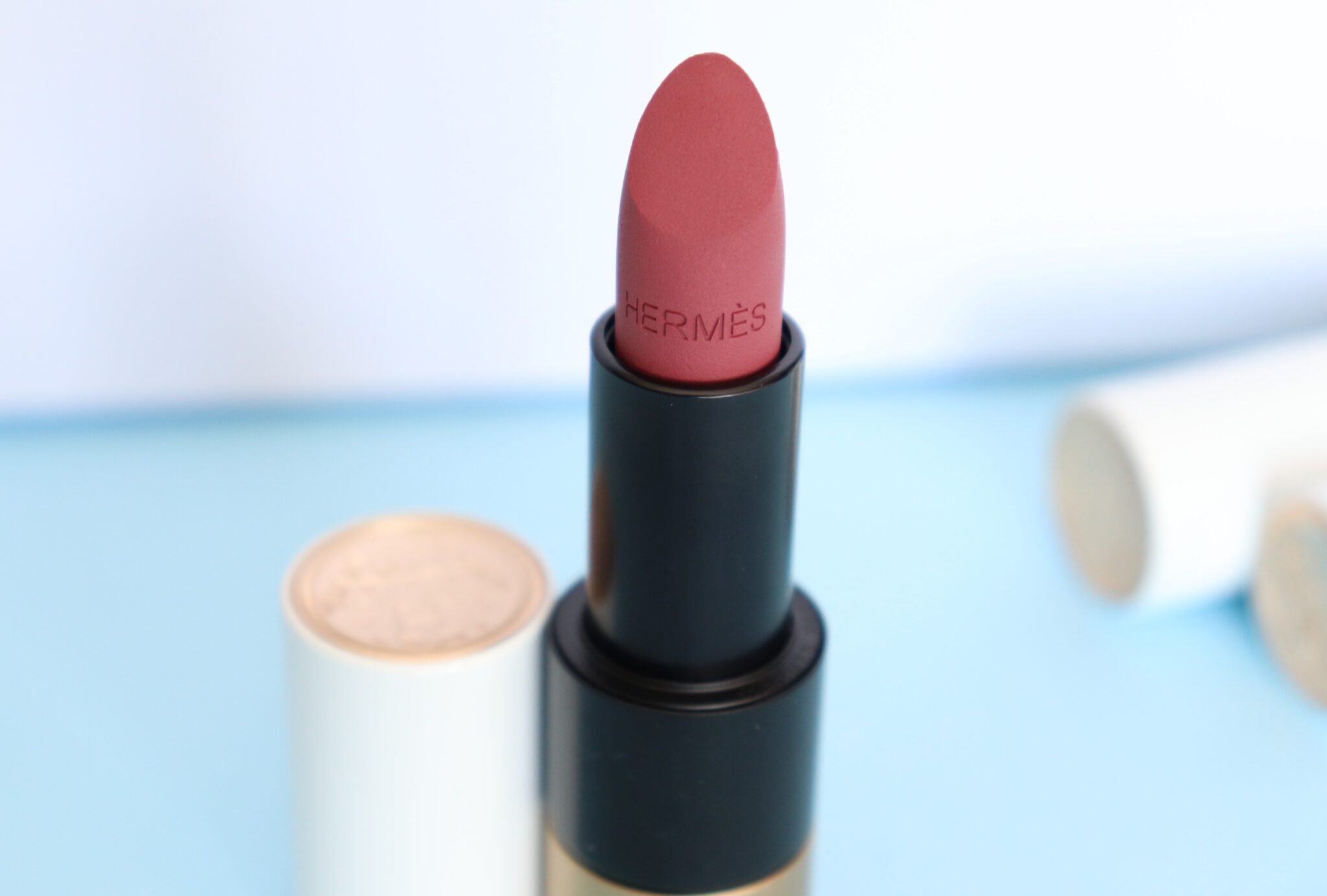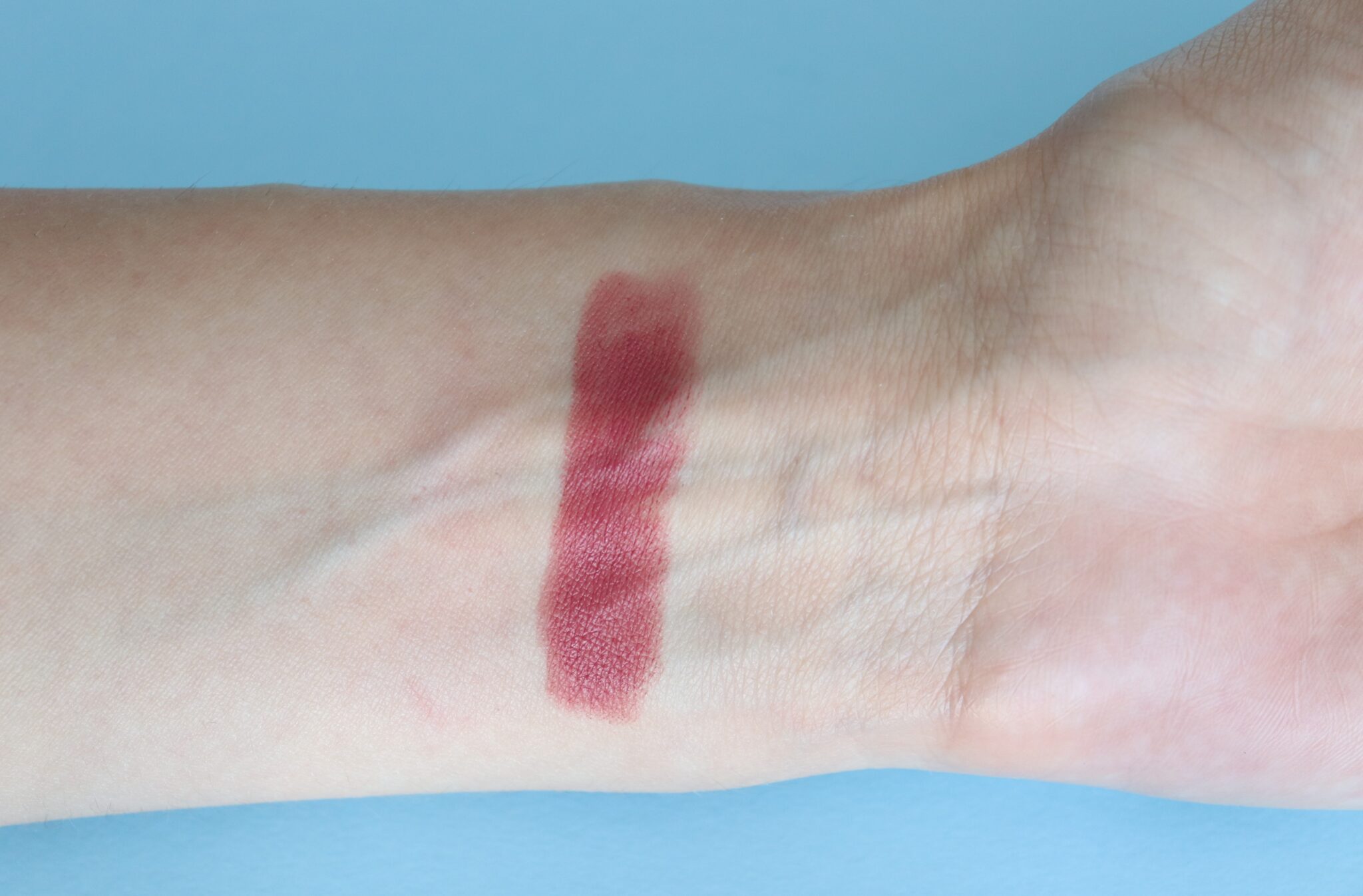 Rose Boisé #48 is a rosewood color. It definitely has character and elegance which are among the main symbols of the Hermès heritage.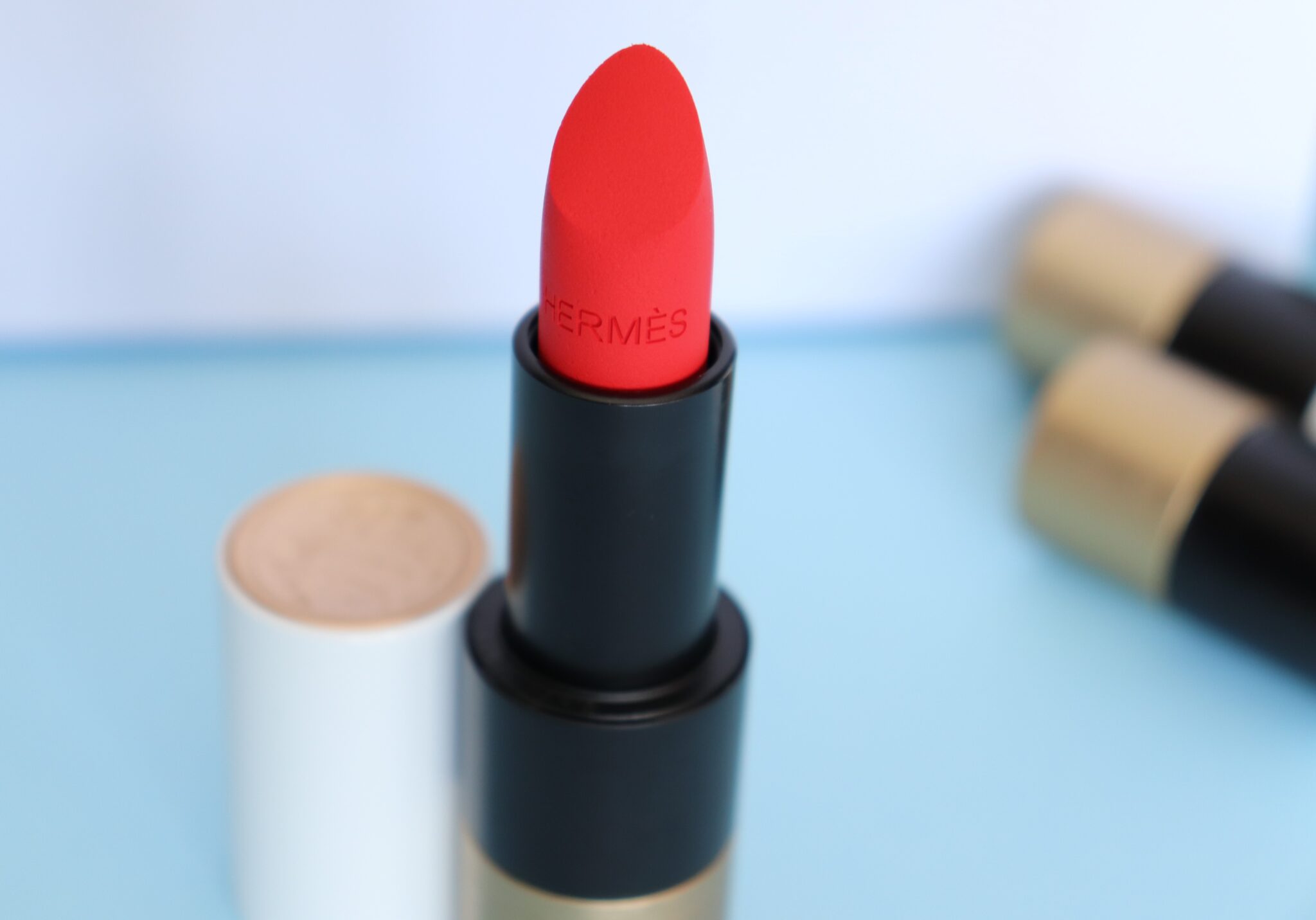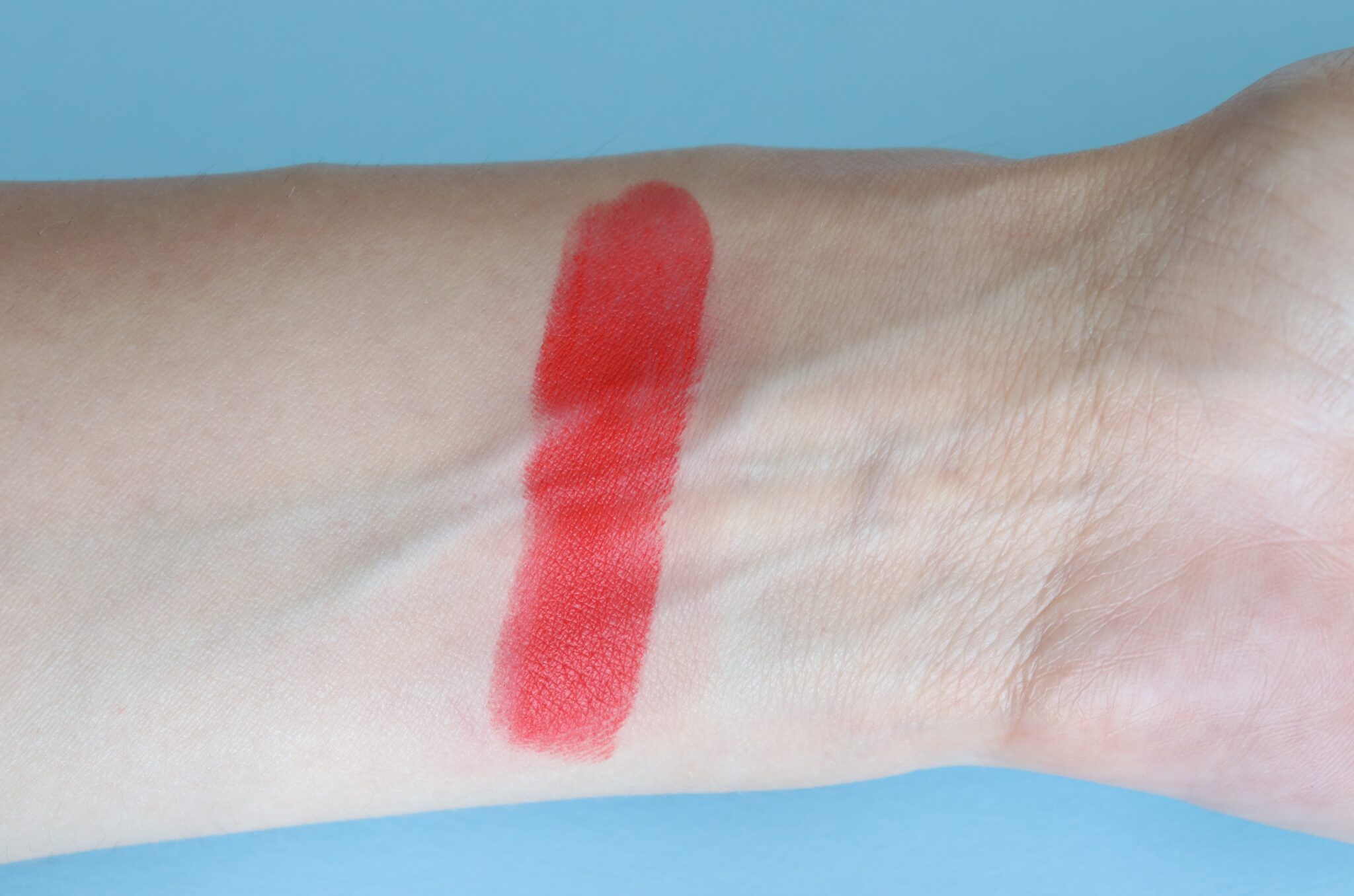 The second lipstick Rouge Casaque #64 is a medium red color. The Rouge Casaque is a very special shade for Hermès because it is considered a universal color which is both bright and soft, and it isn't too warm nor too cool.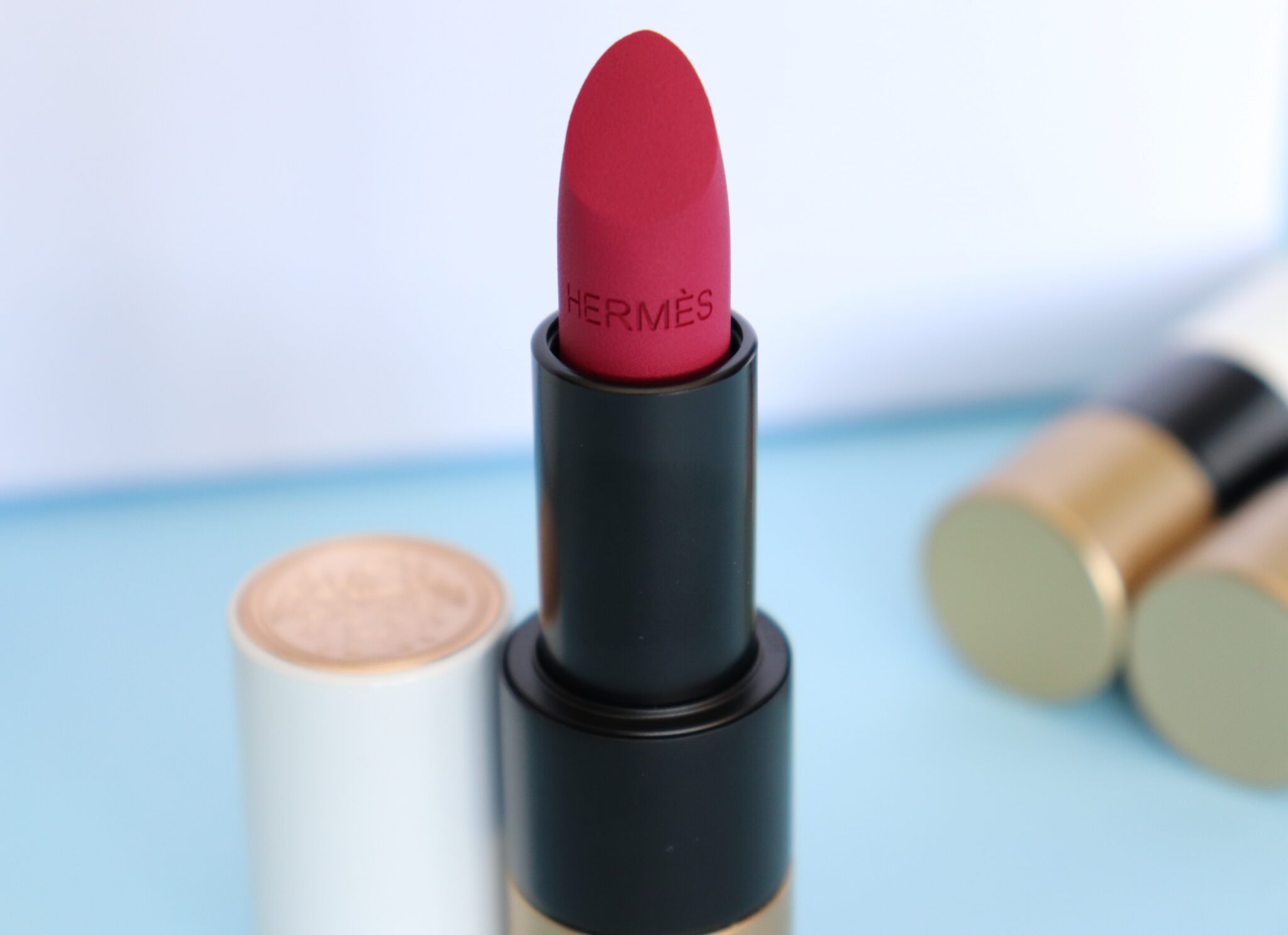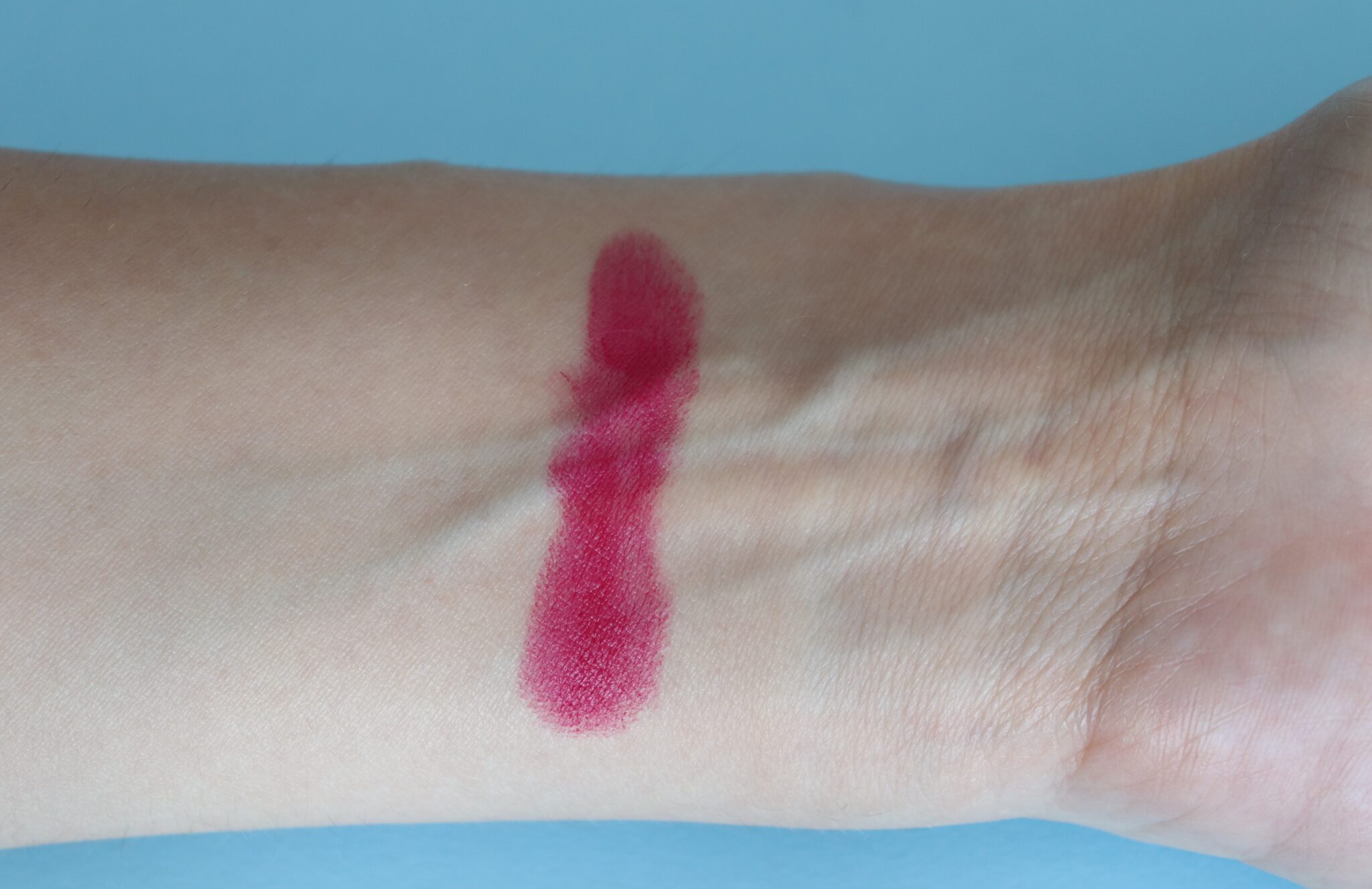 The third lipstick Rose Velours #78 is a medium berry color. This is my preferred shade because it is delicate and at the same time I think that it has an emanation of some subtle mystery.
The Rouge Hermès matte lipsticks come in an elegant packaging which consists of a canvas pouch and an orange cardboard box and they have very pleasant magnetic closing. It is worth noting that the lipsticks are refillable.

Performance of the Rouge Hermès matte lipsticks
I would describe the three Rouge Hermès matte lipsticks Rose Boisé #48, Rouge Casaque #64, and Rose Velours #78 rather as velvet than utterly matte lipsticks. On the lips they don't look completely matte but they have subtle luminosity just like Chanel Rouge Allure Velvet Camellia lipsticks. The three lipsticks chosen by me feel lightweight on the lips due to their non-drying formula. The longevity of the Rouge Hermès matte lipsticks is up to 6-8 hours depending on how much you eat, drink, and talk. If you eat and wear a Rouge Hermès matte lipstick, make sure that you eat like a lady ? Otherwise, it will disappear, of course.
Please bear in mind that the Rouge Hermès matte lipsticks are lightly scented. So, if you are sensitive to fragrances, this light fragrance on the lipsticks could possibly bother you. The fragrance was created by Hermès in-house perfumer. You can dab the color as a stain. You can use them as a light stain or you can build up the color to a full coverage.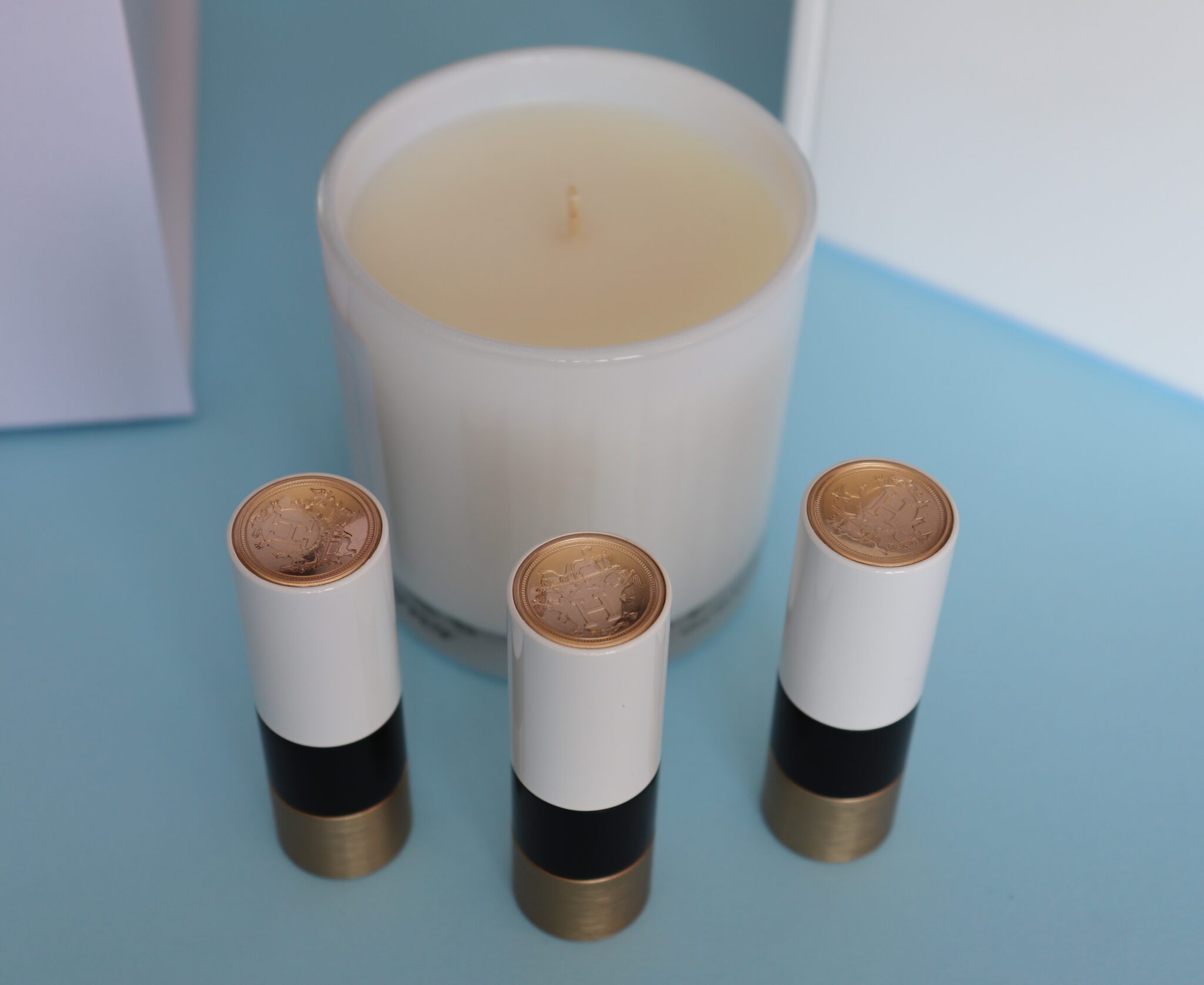 In this YouTube video of mine you can see lip swatches of those three matte lipsticks.
My overall rating
The big question about the Rouge Hermès matte lipsticks is: Are they worth the splurge? They certainly are if you are an enthusiastic Hermès brand collector and lover. The serious problem with the Rouge Hermès lipstick collection is that the lipsticks that I bought are not of exceptional quality. Little beads did appear on the top of two of the three lipsticks. I shared this problem in Instagram and many people reacted since it turned out that they had faced the same problem with other lipsticks from the Rouge Hermès lipstick collection. I strongly hope that this problem will be fixed in the near future. It is obvious that some quality control is needed during the manufacturing process. After all we are talking about the renowned brand of Hermès and the expectations with respect to Hermès are always sky-high.

The Rouge Hermès lipstick collection is neither a huge success story nor a complete flop. Consequently, I am looking forward to reviewing the next beauty products by Hermès. They announced that their new luxury beauty products would be released on the market very soon. So, stay tuned ?
Watch my YouTube video on how the three Rouge Hermès matte lipsticks look on my lips.
Read my Tom Ford Lip Spark Baby # 15 lipstick review HERE.
Subscribe to my YouTube channel for luxury beauty reviews