I bet every fragrance connoisseur dreams of owning a neatly decorated vanity table with a few House of Sillage fragrances on it. Who doesn't want to own one (or preferably more) of the gorgeous iconic cupcake fragrances? Adorned with hand-placed Swarovski crystals, the precious cupcakes contain some of the most elegant and sophisticated fragrances carefully crafted by Francis Camail and Mark Buxton. As a makeup addict I feel extremely happy to own one of House of Sillage's limited edition Lipstick cases – Whispers of Admiration.

The Iconic Bow Lipstick Case
Recently House of Sillage has launched a boutique lipstick line that stole the hearts of all makeup lovers, and there is a good reason for that. This is not the typical high-end lipstick. It's the typical masterpiece created by House of Sillage. Each lipstick case is finished in enamel and encrusted with more than 300 brilliant-cut Swarovski crystals. It's a real pleasure just to look at this piece of jewelry. I've already shown Whispers of Admiration lipstick case in some of my YouTube videos so if you're following my channel you already know about my obsession with these lipsticks.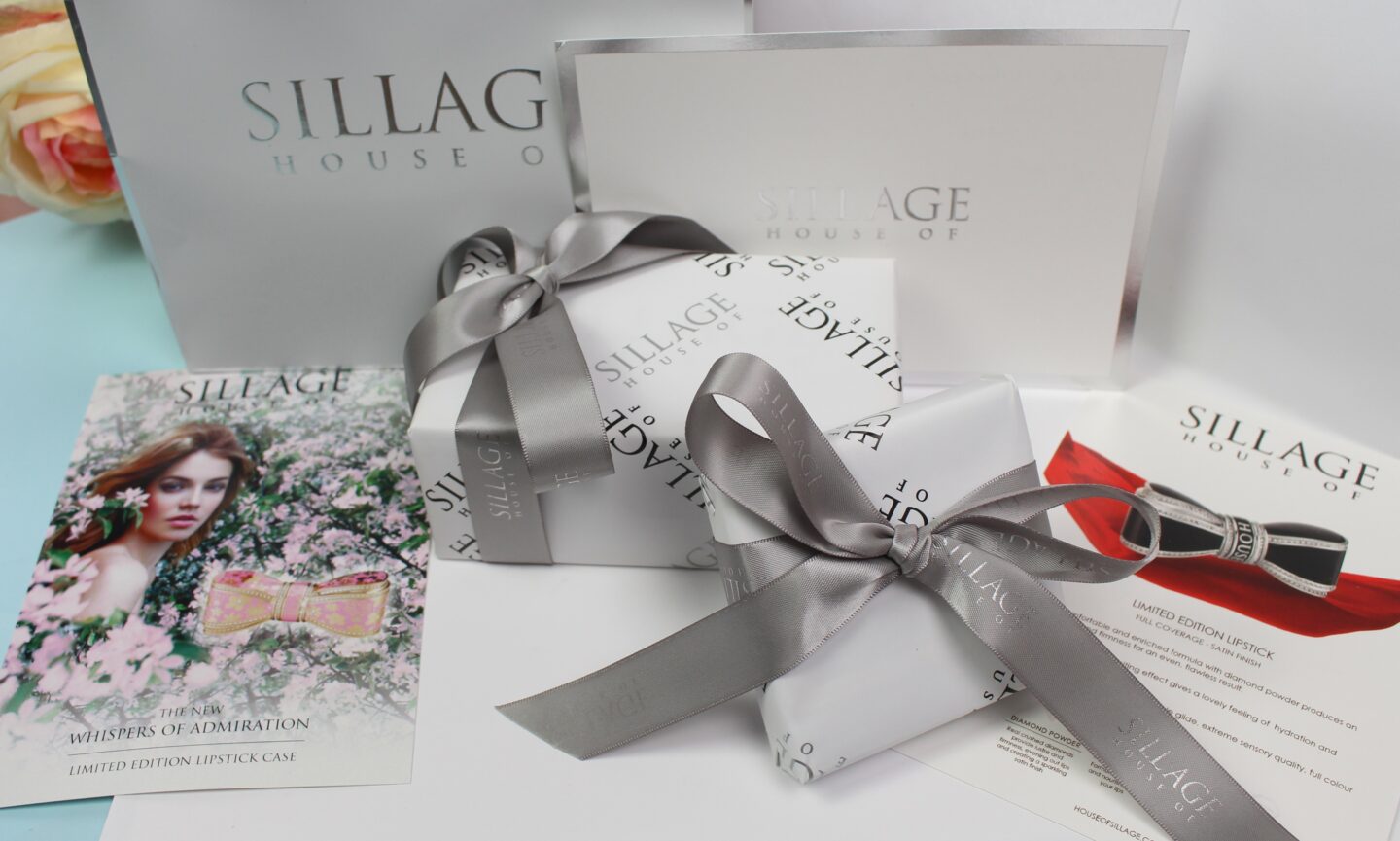 I am a proud owner of the limited-edition lipstick case Whispers of Admiration and this is the star of my luxury lipstick collection. This is not only a makeup item but also a work of art. The lipstick case feels quite heavy and luxurious. All crystals on the lipstick cases are hand-placed and the only word that can be used to describe the lipstick cases is PERFECTION.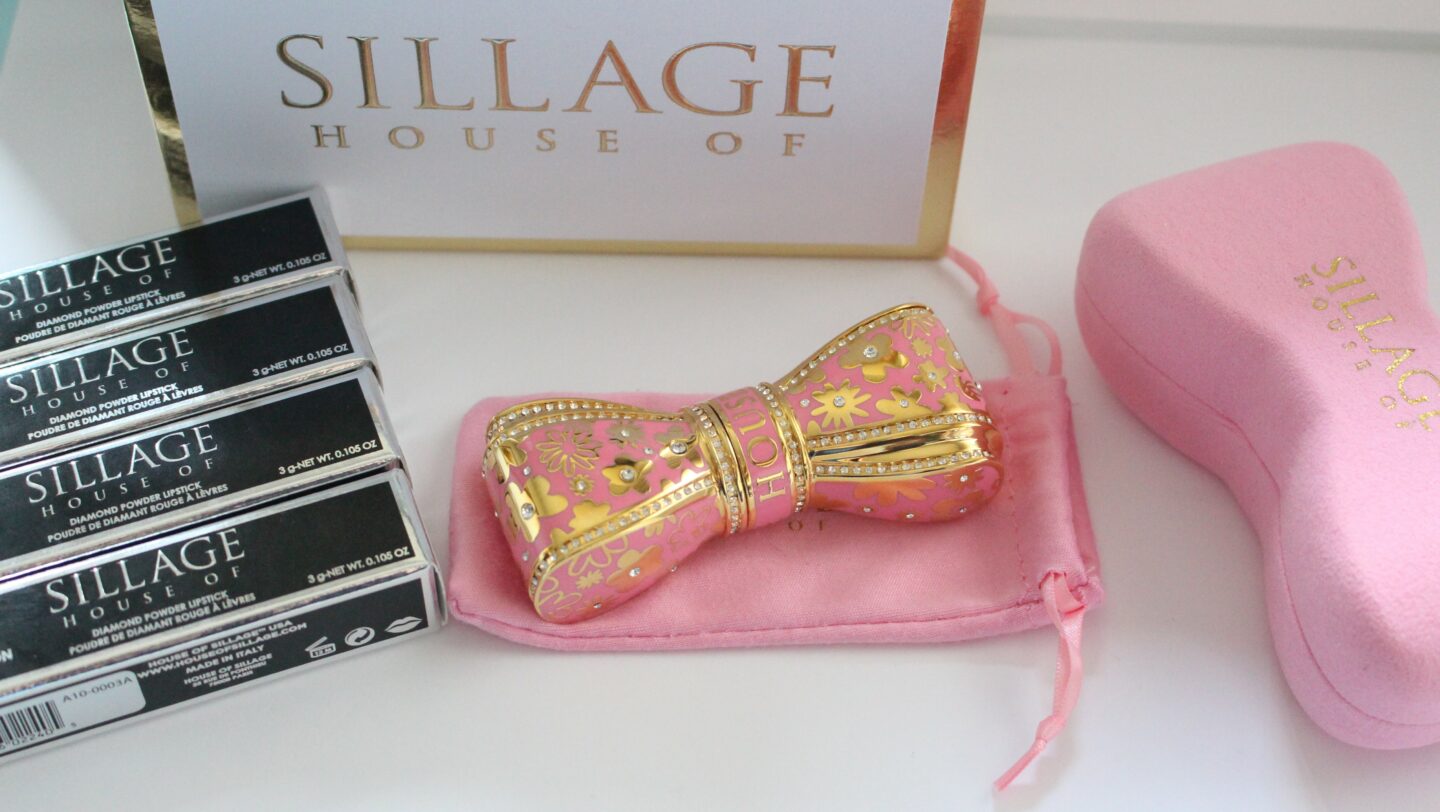 House of Sillage – Lipstick Refills
Each lipstick case comes empty and you can insert your favorite lipstick shade inside. Currently there are 14 shades available and all of them are very wearable and suitable for any occasion. Each refill retails for $35. There are classic reds, beautiful fuchsias and timeless nudes.

The formulation of the lipsticks is quite unique. I was pleasantly surprised to find that the third ingredient is castor oil. Castor oil is one of the most beneficial and nourishing oils. This makes the lipsticks suitable even for the most sensitive lips. To create the perfect shine, House of Sillage used diamond powder. This adds a luxurious satin finish to each lipstick. The lipsticks are full coverage and are quite long lasting. The colors remain vibrant for hours (probably because of the diamond powder and the castor oil).
Behind the Brand that Strives for Perfection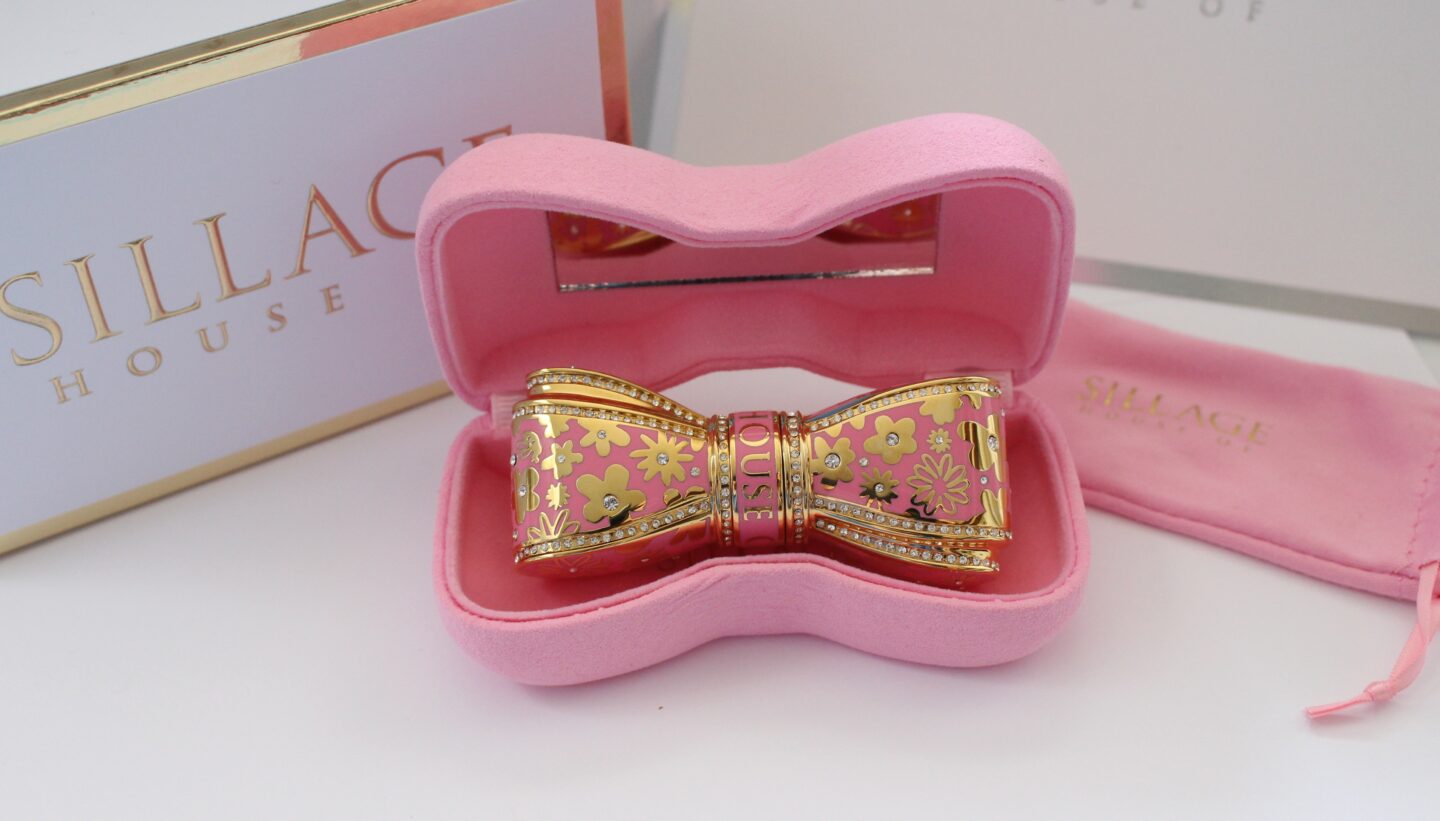 Some people say perfection is unattainable. Others disagree… Nicole Mather, Founder and CEO of House of Sillage is a person who strives for excellence and so far she has managed to create a niche luxury brand that exceeds the expectations of the most capricious fragrance and beauty connoisseurs. But what makes House of Sillage so special?
In one of her interviews, Nicole Mather says:
It seems the fragrance industry has become so mass-market-oriented that much of the true art in fragrance creativity and individuality has been lost… In creating House of Sillage, I wanted to return to the art of fragrance making using the best quality ingredients to produce exciting luxury scents that stand alone.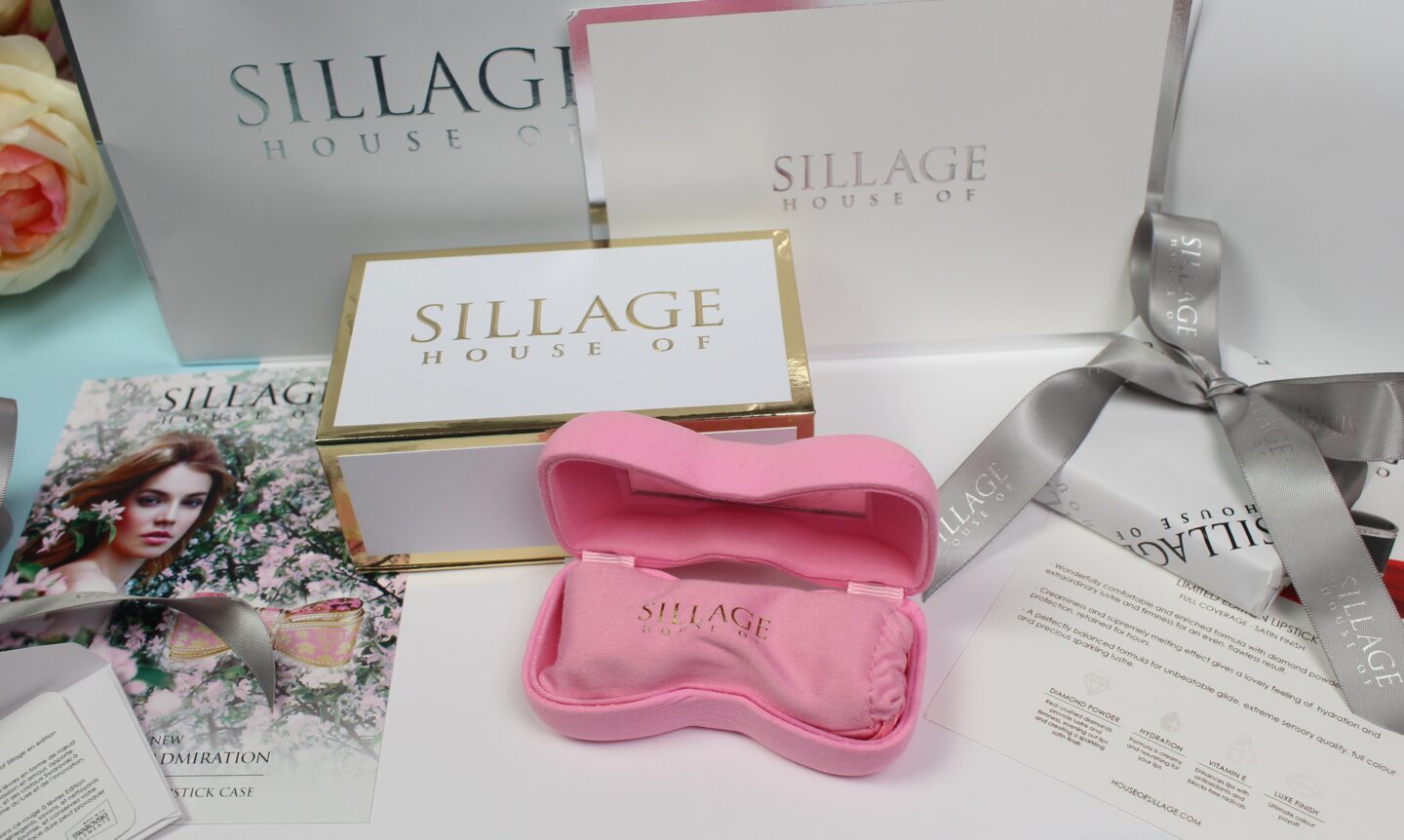 Nowadays everyone seems to be launching a beauty brand. Over the past few years the quality of the luxury beauty products and fragrances has been negatively affected by the mass production. I think what makes House of Sillage stand out is the unique approach of the CEO to creating new products. Nicole's team is setting new standards in the world of luxury beauty and fragrances.
As an immigrant from Romania, Nicole Mather was growing up cherishing the American dream and following her instincts. Having made a successful career working for some of the most powerful corporations in the US, Nicole decided to start a new journey in the world of fragrance industry. And what a journey it has been so far …Well done, Nicole!
We're all looking forward to seeing House of Sillage's newest release:
(this post contains affiliate links)
❤Some of my Beauty Favorites❤