Who is Monsieur Francis Kurkdjian? The short answer would be that Francis Kurkdjian is a world-renowned perfumer. Certainly one of the best noses in the world and most probably the very best fragrance creator at this moment (according to many fragrance buffs, myself included). However, the short answer is so incomplete that it simply warps the real essence of Francis Kurkdjian.
Francis is a person of Renaissance proportions. At the very beginning of my story about him I would like to give you just a few clues about the incredible personality and multiple talents of this modern Leonardo da Vinci: artist, business leader and visionary, chef, ballet dancer, member of one of the highest orders in France, and last but not least a passionate gardener. Of course, I suspect Francis Kurkdjian of having many more aspects to his polymath nature and I will touch on those most intriguing and hidden features of his personality as well.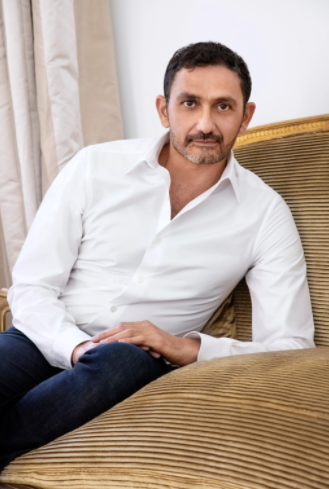 Origin and formative years of Francis Kurkdjian
Francis Kurkdjian was born in Paris about half a century ago. As you can see from his photos, this illustrious Frenchman definitely does not look his age because he is always in such a perfect shape that you will certainly take him for a 30 something old gentleman. This fact alone should prove then that fragrances make you feel and look younger 😊 The family name of Francis correctly suggests Armenian heritage. Although Francis Kurkdjian is one of the most recognizable national icons of France, he has always been also a proud ambassador to the world of Armenian traditions and culture.
The Armenian nation has ancient roots and it has built a remarkable civilization. Armenians are also famous for their superb sense of humor. For instance, there is a joke that when the Armenian football national team was trounced by their Italian opponents 9 to 1, the Armenians proudly explained to everyone that the result is somewhat misleading and ultimately not important at all because it was the Armenian national football team that scored the most beautiful goal in the match and that's what really matters 😊 And if we have to make an analogy of this joke with Francis Kurkdjian, we should underscore his multiple talents which have made him stand out in the world of luxury fragrances among thousands of worthy competitors because he is quite unique and notable.
SHOP Best Maison Francis Kurkdjian Unisex perfumes

The young Francis Kurkdjian admired the art of ballet and we can easily surmise that he had become a magnificent ballet dancer. Luckily for us, the young Francis decided to abandon ballet as his vocation and focus on becoming an expert perfumer at a very young age. It is commendable that he combined his love for fragrances with solid education. Francis Kurkdjian attended some of the best French schools specialized in fragrances and cosmetics. And soon after graduation, he became not only the most distinguished alumnus of those Parisian schools of higher education but also their true emblem.
The never-ending professional greatness of Francis Kurkdjian
Francis Kurkdjian created dozens and dozens of superb fragrances for leading French perfumeries in the 1990s and in the 2000s. In his mid-twenties he created his first masterpiece for Jean Paul Gautier, a perfume called 'Le Mâle', which quickly became a bestseller. Later he started collaborating with other major fragrance houses such as Guerlain, Armani, Versace, Ives Saint Laurent, Lanvin, Narciso Rodriguez, Salvatore Ferragamo and the list goes on and on (I am omitting on purpose the Dior house of perfume for a good reason which will be revealed to you in a jiff).

The infinite industriousness and the amazing creativity of Francis Kurkdjian led quite naturally to the establishment of his own fragrance house 'Maison Francis Kurkdjian' in 2009. Once again he was 'doomed' to huge success. And it came as no surprise to anyone in the business world when in 2016 the French luxury conglomerate LVMH Moët Hennessy Louis Vuitton acquired 'Maison Francis Kurkdjian'. And at this moment one could think that Francis Kurkdjian has reached the peak of his career but one would be wrong (again).
In the fall of 2021 Dior appointed Francis Kurkdjian as its creative director for perfume. Dior is one of the Big Four brands in luxury beauty, fragrances and fashion and the appointment of Francis Kurkdjian as Dior fragrance creative director is just the latest recognition of the genius of Francis Kurkdjian. You could read more about the Big Four in this article of mine.
The Dream Team
It is very rare for any perfume master to be a great business person as well. But Francis Kurkdjian is utterly unusual in so many respects. He showed his incredible business acumen when he established his own fragrance house by teaming up with another giant in the business world. Enter Marc Chaya.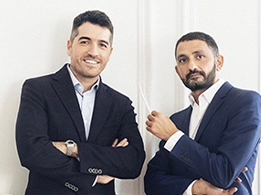 Francis Kurkdjian had realized that he could not keep up with the other perfumers and actually outperform them if he had to deal on a daily basis with business and financial problems. Ergo, he decided to find a business partner who could devote fully his energy and time to the purely business aspects of his fragrance house. But once again when Francis Kurkdjian is involved there is a twist. Francis Kurkdjian did not choose to work with any business person. He chose Marc Chaya. And Marc Chaya is a genuine business titan.
Marc Chaya's background is very similar to Francis Kurkdjian's early years – the young Marc Chaya was preoccupied with art, literature, architecture and drawing but he followed the advice of his parents and obtained solid education in economics and business management. After graduating some of the most prestigious universities Marc Chaya started working for the global advisory firm Ernst & Young (EY). EY is one of the Big Four accounting and auditing firms along with Deloitte, KPMG and PWC. EY is a multinational professional services network with headquarters in London, United Kingdom and it is extremely selective with respect to its employees.
SHOP Best MFK Men's fragrances

However, Marc Chaya was never afraid of any competition and he demonstrated such incredible business skills and leadership in EY that he set a company record by becoming a partner in less than 10 years from joining EY. In the meantime, he was leading multiple departments at EY, incl. finance, business strategy, marketing, and management. It's worth mentioning that Marc Chaya was born in Lebanon but he moved later with his family to France.
Marc Chaya and Francis Kurkdjian formed a true dream team more than 10 years ago and they still benefit (along with LVMH Moët Hennessy Louis Vuitton and Dior) from their star partnership. The saying goes that great minds think alike but I would like to add that great minds like Francis Kurkdjian and Marc Chaya are not afraid of teaming up with the best. This is more than solid foundation for success in every walk of life.
Awards
The awards bestowed on Francis Kurkdjian are so numerous and prestigious that it would take me too much time to present them in detail. Yet, I would like to highlight just one of them and that is the Order of Arts and Letters. In 2008 Francis Kurkdjian was named Chevalier of Arts and Letters (or Cavalier) by the French government for his significant contributions towards the French nation. This Order of Arts and Letters is really impressive because it was initially established as the Order of Saint Michael in the second half of the 15th century.
It is noteworthy that recipients of this award should be at least 30 years old and it should not come as a surprise that Francis Kurkdjian received this award at the age of exactly 30 years. Of course, Francis Kurkdjian should have received some additional awards by now but this is an issue that I am broaching below in my article.
I would like to remind you that Francis Kurkdjian is not an ordinary perfumer. His ability to create unique perfumes is matched only with his fantastic artistic abilities. Francis has created a number of olfactory installations all over the world. But this feat of Francis Kurkdjian certainly deserves another article of mine in the future.
I will greatly appreciate if you could spend less than a minute to subscribe to my YouTube channel by clicking HERE and starting following me on Instagram by clicking HERE. Needless to say, I will review some of the fragrance gems of Francis Kurkdjian on my YouTube channel and on my Instagram account.
SHOP Best MFK Women's fragrances

The little known powers of Francis Kurkdjian
In addition to being the ultimate professional in his area of expertise Francis Kurkdjian has shown propensity for other activities as well. He has become a chef with a vision for healthy and delicious food. In order to procure the ingredients and the spices for his gourmet cooking he has also decided to become a gardener. On the roof of his home he has built a garden where he produces fresh vegetables and herbs. The fragrance maestro has become master chef of soups, desserts, and, of course, main dishes that reflect his culinary philosophy which is based on the quality of the food ingredients.
Those talents are commendable in every way but I would like to bring up an aspect of Francis Kurkdjian's personality which more often than not goes unnoticed. Francis prefers to be under the radar as far as his personal life is concerned. You will not be able to find sensational stories about Francis Kurkdjian worthy of the tabloids' attention because the maestro knows that his customers should appreciate his fragrance products first and foremost instead of being brought up to speed with unnecessary details about Francis Kurkdjian's intimate personal life. So, once again Francis Kurkdjian demonstrates such a class that most celebrities could only dream of having themselves.
Armenia & Francis Kurkdjian
Francis Kurkdjian is without doubt one of the most precious assets of the Armenian nation and all Armenians are proud of the genius of Francis Kurkdjian. He has never ceased to show his love and respect for both France and Armenia. As already discussed above, France has recognized on numerous occasions his enormous contributions to the glory of the French fragrance industry. Francis Kurkdjian has also done his best to popularize Armenian products and succeeded in bringing much prestige to the Armenian nation. Consequently, one would expect that Armenia (just like France) would demonstrate in due manner its gratitude towards its most eminent son but one would err in making such a conjecture.
Most surprisingly and contrary to good reason, Armenia has failed to express publicly its appreciation of the achievements of Francis Kurkdjian. It is true that Francis Kurkdjian looks very young and for sure he is going to be productive and successful for many decades to come. But this is no excuse whatsoever for Armenia for failing to pay Francis Kurkdjian the honors that he deserves more than any other Armenian. Unfortunately, some countries have a horrible tradition of honoring someone only after that person is no longer among the living and it seems that Armenia is one of those countries. I hope that the Armenian President and/or the Armenian authorities will realize very soon their blunder and that they will quickly act by rectifying it.
My MFK Favorites

What can we expect from Francis Kurkdjian in the future?
Francis Kurkdjian has entered a most exciting and fruitful stage of his life. His professional achievements are already overwhelming but I have no doubt that he will continue to amaze us with his creative genius for many decades in the future. Both Dior and MFK fragrances' lovers will be thrilled to enjoy the olfactory inventions of Maestro Kurkdjian and even people who are not acquainted with the two brands Francis Kurkdjian is currently working for will be lucky to discover the magic of the finest fragrances due to the brilliance of the one and only Francis Kurkdjian.
You can read my article on the one and only Coco Chanel HERE
Subscribe to my YouTube channel for luxury beauty, skincare, and fragrance reviews
Follow me on Instagram