Let's talk about one of the most beautiful fragrances in my perfume collection – Chevaux D'Or*** by House of Sillage.
Chevaux D'or – Sophisticated, powerful and feminine
Chevaux D'or by House of Sillage is an elegant and powerful fragrance that celebrates my favorite flower – the Rose, the queen of all flowers. Chevaux D'Or is one of the very few fragrances that has captured the beautiful scent of the rare Bulgarian rose. Surrounded by delicate Magnolias and wild strawberries, the rose note in this perfume shines through the whole composition. This is a sensual yet powerful fragrance. It is seductive but in a very classy and elegant way.

…and the Queen of the Flowers was born…
Rose is a very mysterious flower that has been cherished since ancient times. There are a lot of legends in Greek and Roman mythology that tell the story of the birth of the rose. Among all these stories one of my favorites is the tale of Chloris, goddess of flowers and springtime. Early one morning Chloris was having a walk when she stumbled upon the lifeless body of a nymph. Saddened by the tragic fate of the beautiful creature, Chloris decided to breathe life anew transforming the nymph's body into a flower. She called Zephyrus, keeper of the west wind to blow away the clouds in the sky so that Apollo might allow the sun to shine upon the blossom. Aphrodite gifted the flower beauty and Dionysus a nectar of intoxicating aroma. Then the tree Graces bestowed upon the flower the gifts of charm, joy and splendor. They all agreed that this was the most beautiful flower – "The queen of flowers". Then Aphrodite named the flower "Rose" and dedicated it to her son Eros, god of love.
It comes as no surprise that all perfume houses are constantly trying to capture the magical aroma of the roses in their perfumes. Chevaux D'Or by House of Sillage is definitely one of my favorite rose fragrances.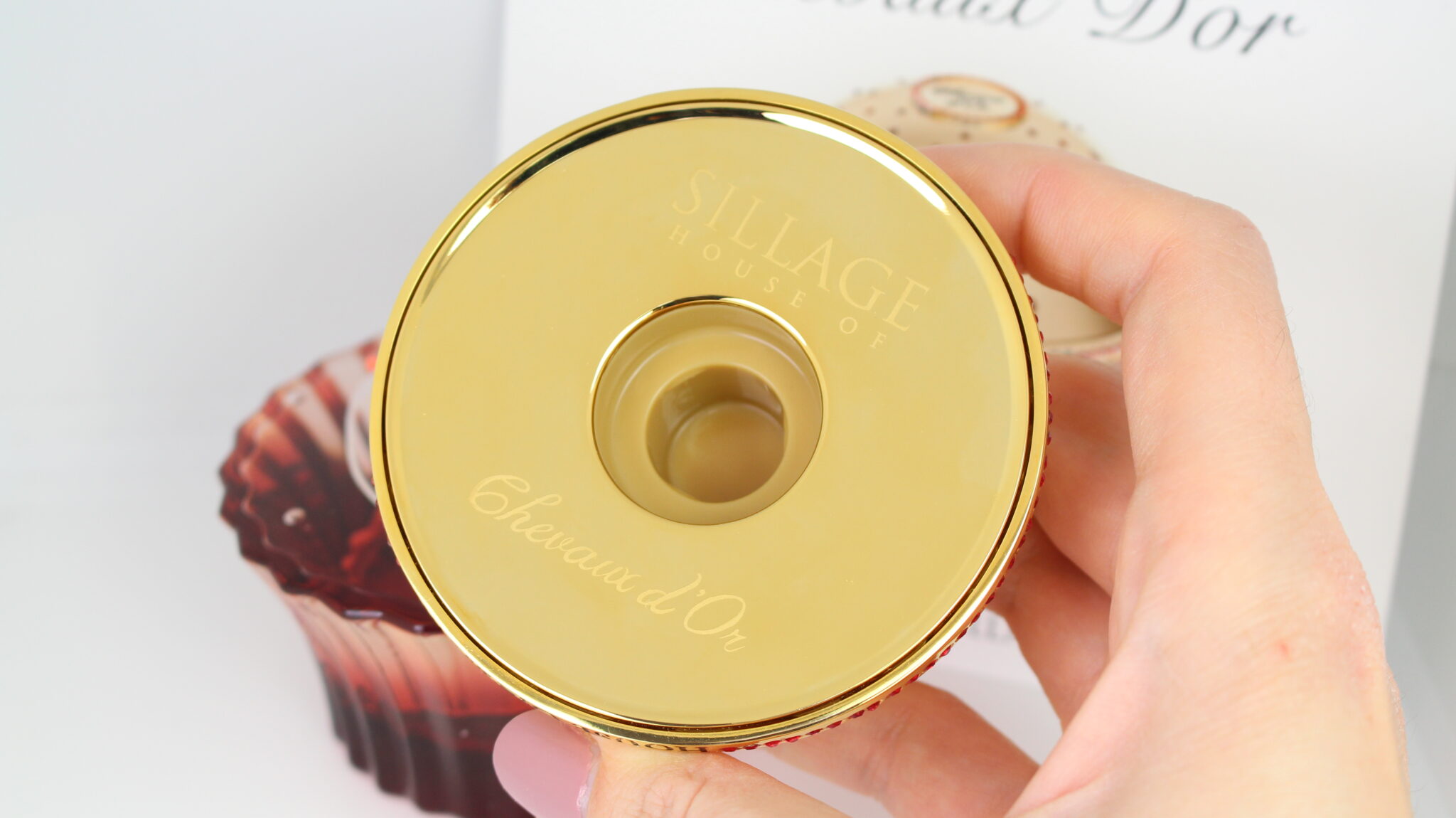 The notes
Chevaux D'Or is a perfectly blended composition that allows the rose notes to be the star of the fragrance. It has a very pleasant opening of wild strawberries and Magnolia. There is a touch of Vanilla in the base notes and hint of Sandalwood that never becomes too obvious. A heavenly beautiful fragrance that is not too sweet and feels very luxurious. There is also a green quality to this fragrance which makes it quite unique and keeps it from going into the typical fruity- floral direction.
Olfactory pyramid of Chevaux D'or
TOP NOTES: Wild strawberries, Magnolia
HEART NOTES: Black Rose, Turkish Rose
BASE NOTES: Vanilla, Sandalwood
The packaging
When you combine the French expertise in the perfume industry with the demanding American quality control… expect nothing less than perfection. ?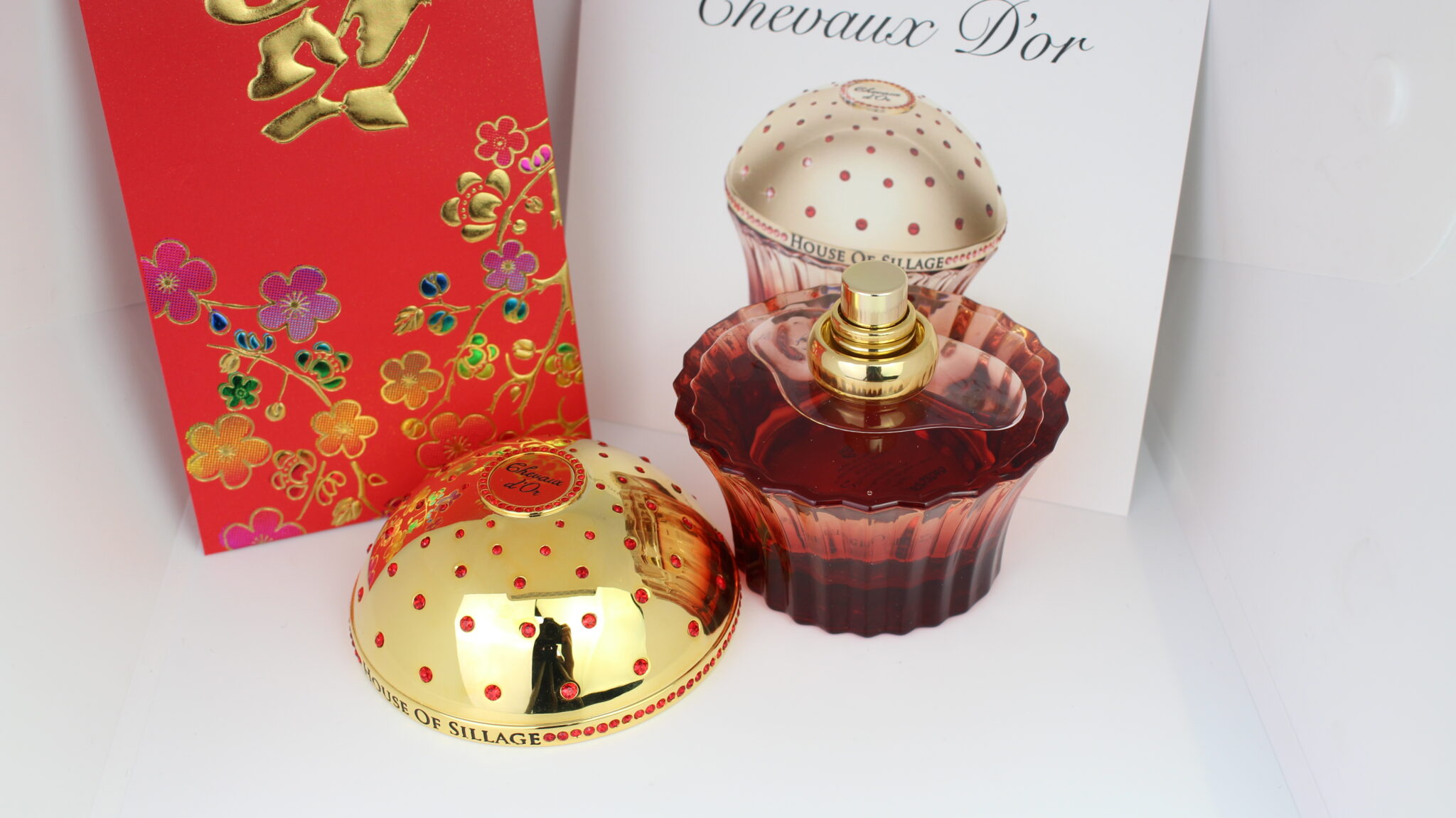 Since this is a House of Sillage fragrance, I think I might skip this section simply because I'm speechless… Unboxing a House of Sillage fragrance is an unforgettable experience. The full size Chevaux D'or comes in a fluted French glass bottle that is crafted in Paris. The dome shaped gold cap is encrusted with 158 hand placed red Swarovski crystals. Each fragrance from the House of Sillage is made in France from start to finish to guarantee the highest quality of the juice that's inside, and also the mesmerizing packaging. It's a real pleasure to see Chevaux D'or on my vanity table every morning.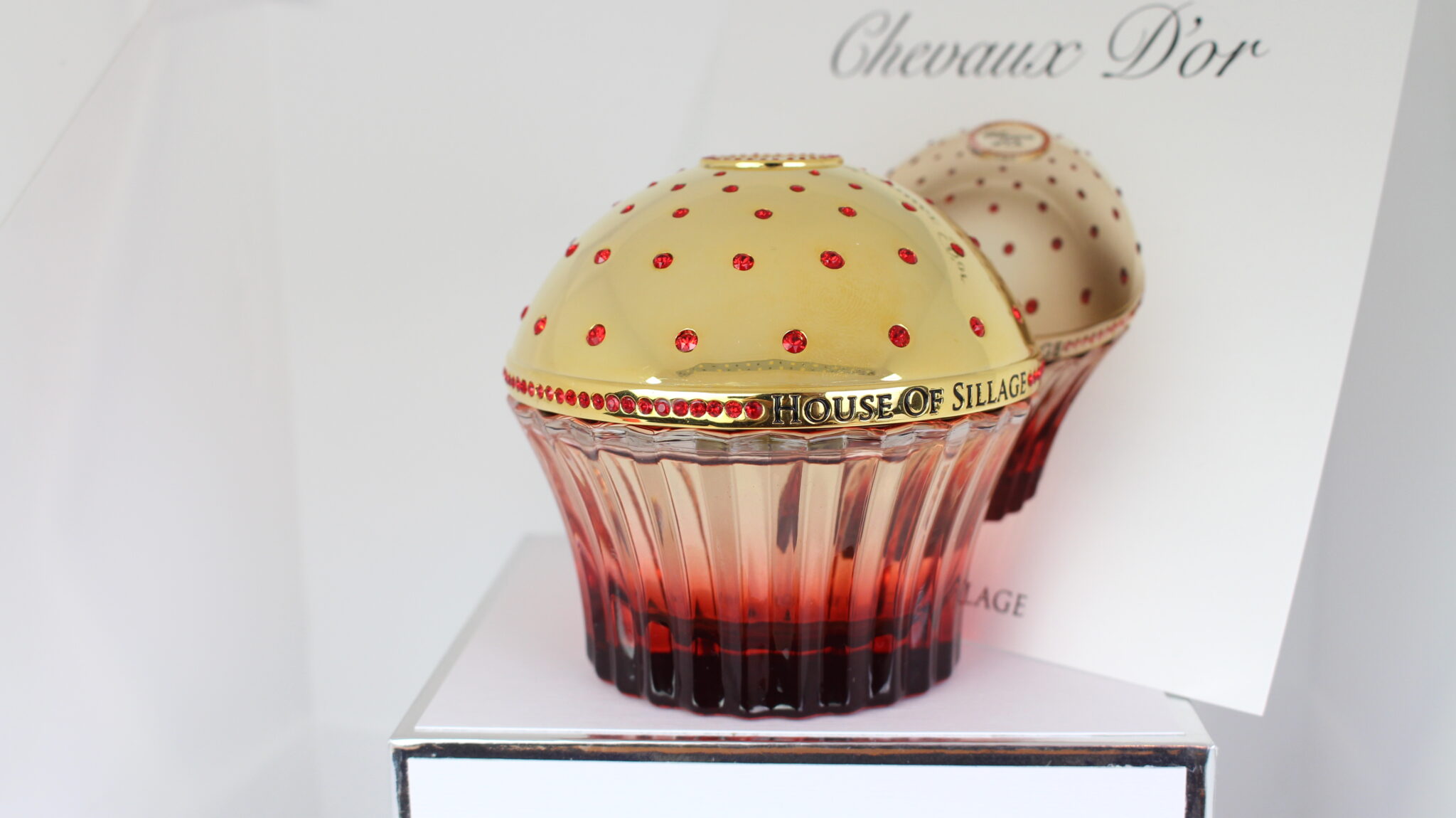 Bottom Line ?
For me Chevaux D'or was love at first sniff. Since rose is one of my favorite notes, I'm always in the market for a good high quality rose fragrance. From Jo Malone's Red roses to Byredo's Rose of No man's Land, Rose Prick by TF etc. Chevaux D'or is a very expensive smelling, well balanced and sophisticated rose fragrance that has a very special place in my perfume collection. This is a must have fragrance for any fragrance collector.
WATCH THIS VIDEO to learn more about the rest of the fragrances from the House of Sillage signature collection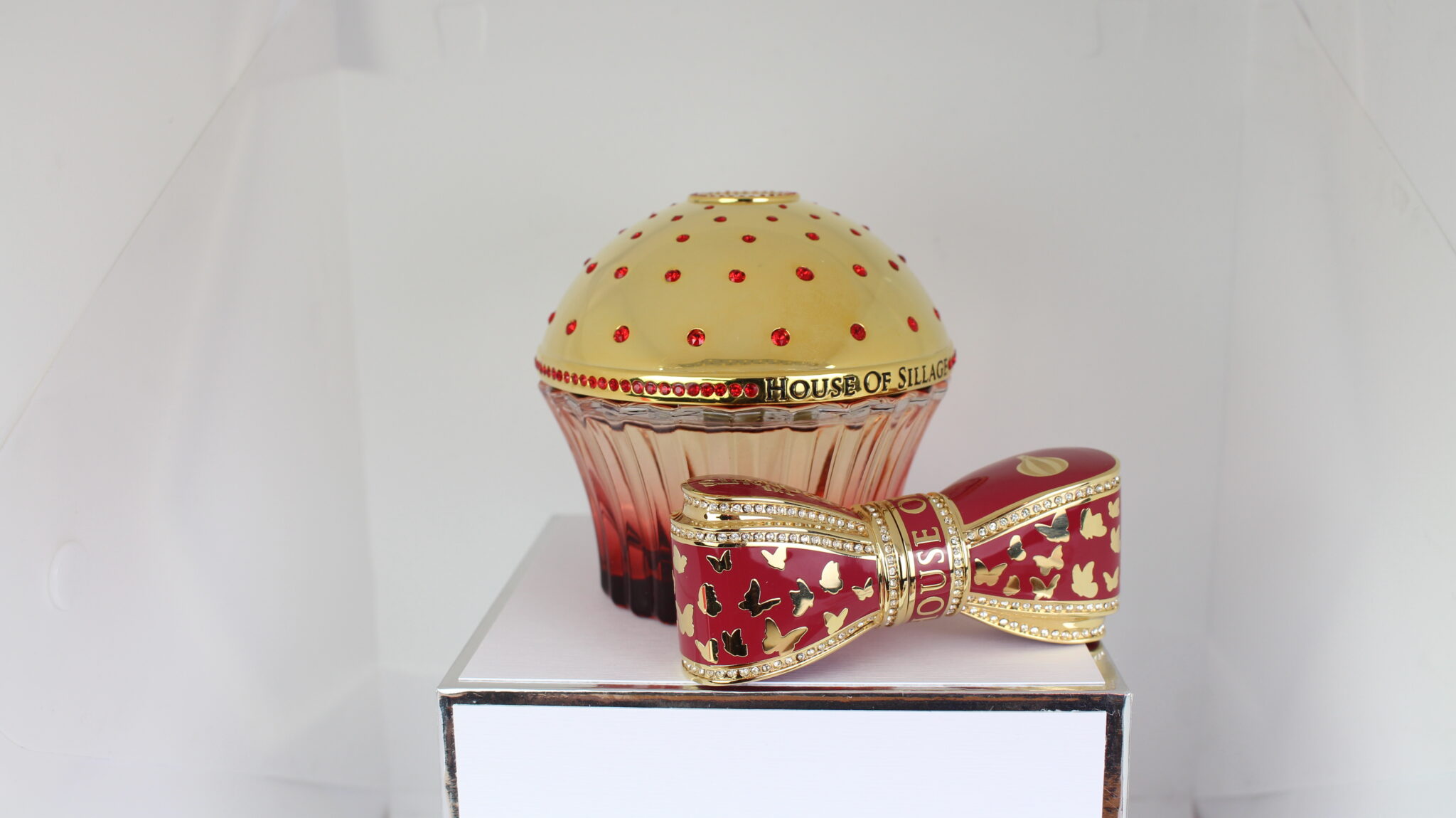 Share with me your favorite rose fragrances ?
***In French Chevaux D'or means Golden Horses. The majestic golden horses are a symbol of power, determination and accomplishment.
Purchase HERE
You might enjoy reading : House of Sillage – New Definition of Luxury?