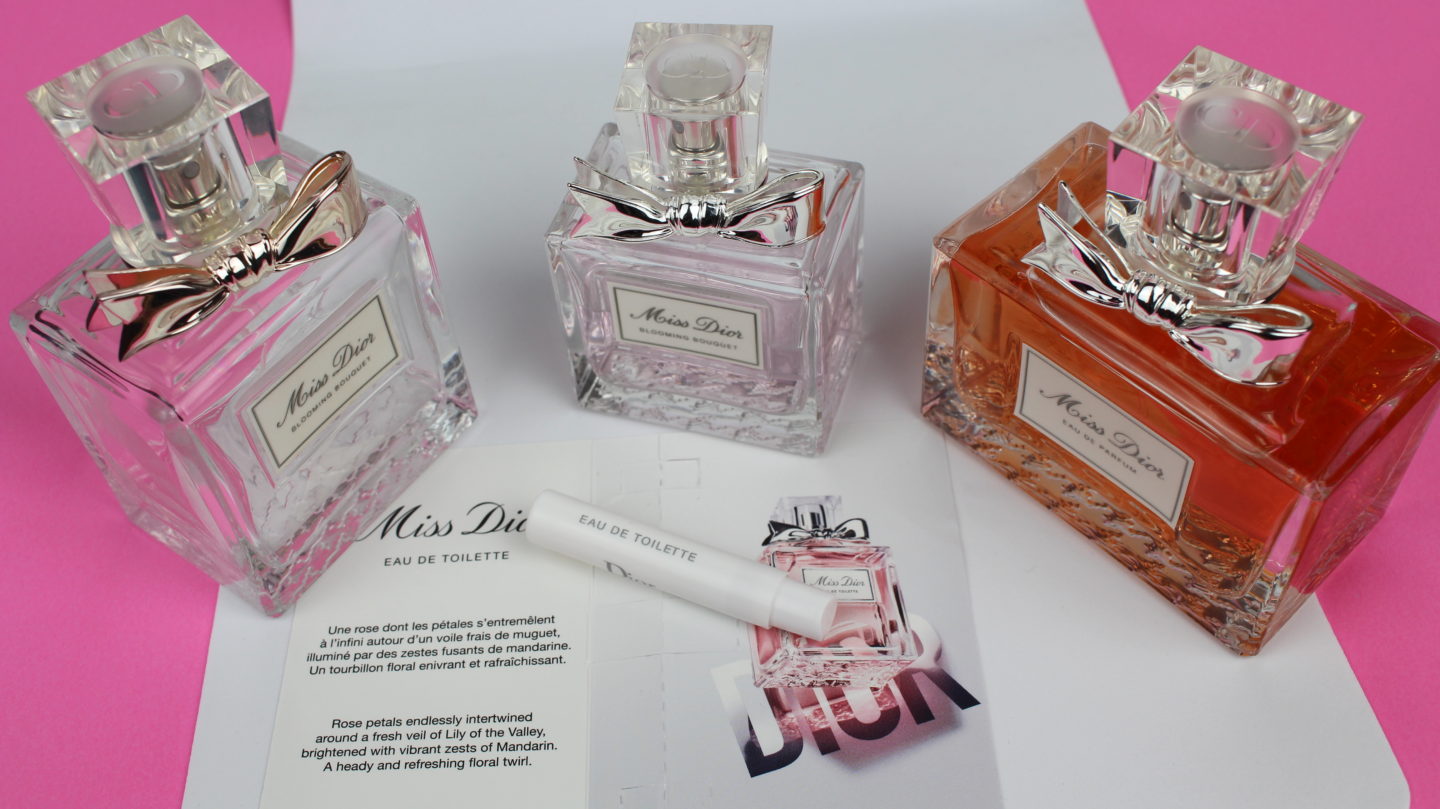 New Reformulated Miss Dior Eau de Toilette 2019
In the beginning of 2019 the house of Dior has released a new reformulated version of Miss Dior Eau de Toilette. The fragrance was created by Dior's In-House perfume creator Francois Demachy. Miss Dior Eau de Toilette of 2019 has nothing to do with the old version so make sure to try it before purchasing. The reformulated Miss Dior is a fresh, easy to wear modern fragrance. I would describe it as a beautiful and elegant fresh fragrance that combines the sensuality of roses and jasmine balanced with a hint of citrus. Well done, Francois!
The notes
"I created this fragrance like a fresh whirlwind, to let the rich and luminous beauty of the centifolia rose unfurl" Francois Demachy
Olfactory pyramid of Miss Dior Eau de Toilette 2019
Top notes: Blood Orange, Mandarin
Heart notes: Grasse Rose, Jasmine, Lilly of the valley
Base notes: Indonesian Patchouli
Miss Dior Eau de Toilette 2019 is a true celebration of love. This new creation of Francois Demachy brings romance to a whole new level.
The fragrance has a fresh citrus opening which is very pleasant. The top notes of blood orange and mandarin are quickly joined by a sophisticated scent of jasmine and sensual roses. Immediately after spraying the fragrance on my skin, I can feel the zesty freshness of the citrus notes and the sensuality of the flowers. In the beginning Miss Dior feels almost delicious but in a very pleasant way.
Thirty minutes after applying the fragrance, Miss Dior Eau de Toilette develops into a tasteful, girly fragrance. When I say "girly" I don't mean fragile or without character. I would classify Miss Dior as a romantic and easy to wear fragrance. It's not complicated, although it constantly develops throughout the day. I can clearly feel the scent of roses, jasmine, Lily of the valley and blood orange. On my skin the new Miss Dior Eau de Toilette evolves as a very well-balanced sophisticated fragrance. I cannot point a single dominant note and this makes the perfume rather intriguing.
The base note described by Dior is Indonesian Patchouli. On my skin I could hardly notice any patchouli but there is a certain depth and sweetness which most probably comes from the patchouli base of the fragrance.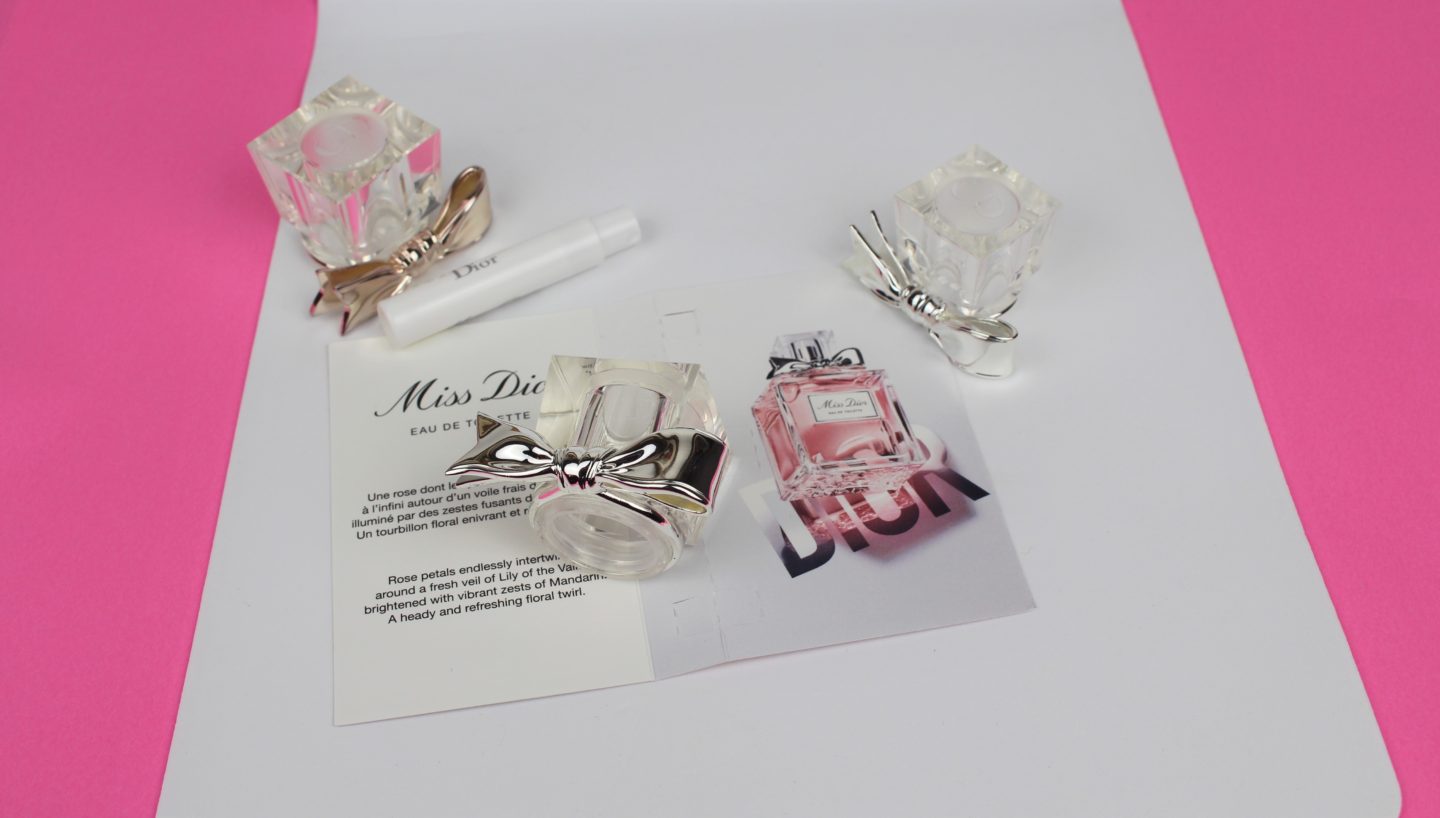 Longevity
The new version of Miss Dior is not as long-lasting as its predecessor. The previous Miss Dior would last good 8 hours on my skin without having to reapply, whereas this new version lasts only 3 to 4 hours. However, keep in mind that 3 to 4 hours of longevity is exactly what is to be expected from an Eau de Toilette. If you want to make the fragrance last longer, make sure to apply the Eau de Toilette on a moisturized skin. It will make a huge difference.
You might want to check out also the new Eau de Parfum version of Miss Dior that was released in 2017. It is similar to this new Eau de Toilette but it's not the same. You can watch a full review of Miss Dior Eau de Parfum on my YouTube channel HERE.
Saying Goodbye to a Masterpiece
Miss Dior has always had a very special place in my perfume collection. I've fallen in love with Miss Dior for the first time more than 10 years ago when it was still Miss Dior Cherie. I loved everything about this unique fragrance and I still remember the gorgeous scent that would make me feel like a real 'Parisienne'. Every time I sprayed Miss Dior Cherie I would dream about a long romantic walk on the streets of Paris. (Back then the city of Lights was only a dream, but I knew I would fall in love with this magical place). ?
Later, Dior started to release new reformulated versions of my beloved Miss Dior and the fragrance changed completely over the years. Only the name remains the same. Even though I cherish the new creations of Francois Demachy, I always feel a little sad when a new reformulation is released because this means that I have to say goodbye to the old one.
Bottom Line
The new Miss Dior Eau de Toilette 2019 is a beautiful fragrance that I'm happy to welcome in my perfume collection. On the other hand, I'm saying goodbye to a true masterpiece and this makes me more sad than happy because if I had to choose, I would 100% go with the old version of Miss Dior Eau de Toilette.
Share with me your thoughts about the new Miss Dior Eau de Toilette ? What's your favorite Miss Dior fragrance?
Miss Dior Eau de Toilette is available as 50 ml and 100 ml. For more information visit Dior's official website
In case you're a perfume addict such as myself, you might be interested to read also the full review of the new Chance Eau Tendre Eau de Parfum by Chanel. 🙂 Click here to read.