I have decided to present in my blog some of the most inspiring and influential persons in the world of fashion, perfumery and make-up. I should admit that there are too many of them, and, therefore, I will not be able to present everyone who deserves a separate blog post for themselves. However, I plan to regularly write a short biography for the fashion, perfumery and make-up artists who have really impressed me. I would like to start with a person who exemplifies fashion and that's, of course, the one and only Coco Chanel.
Mademoiselle Chanel: The Legend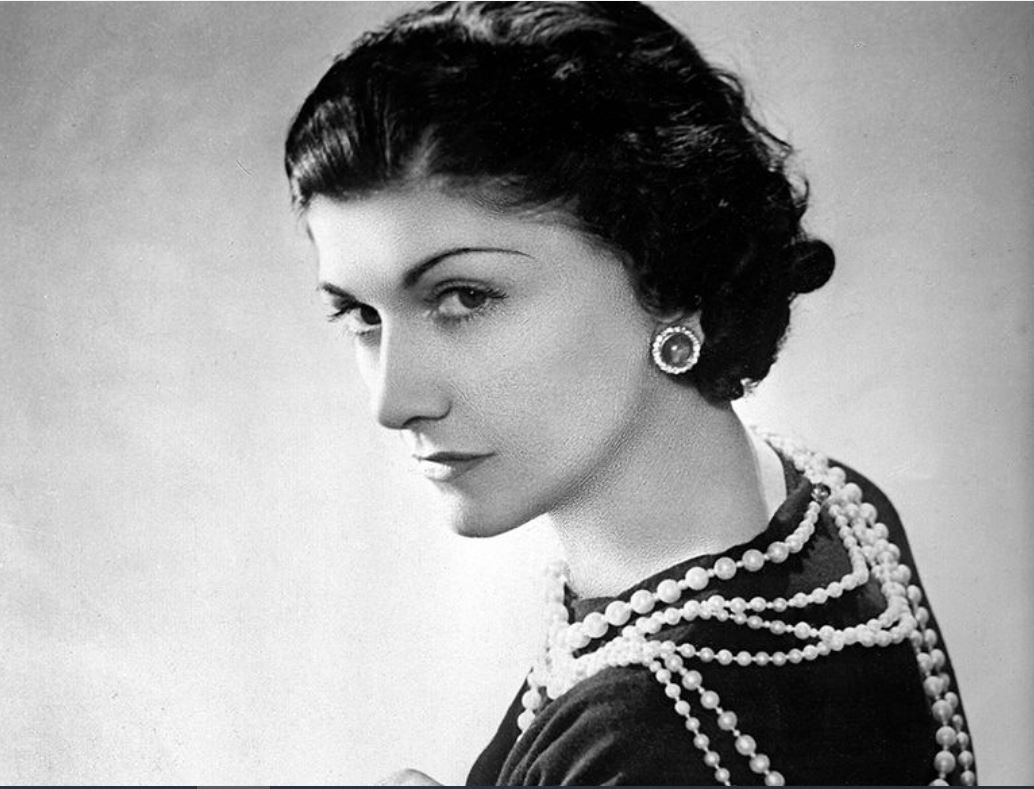 Coco Chanel is a phenomenon in the fashion industry. Her genius has captivated the imagination and the admiration of several generations of fashion, make-up and perfumery lovers. Chanel is still more than an absolute authority in the world of fashion – she has risen to an institution of elegance and chic.
Gabrielle Chanel is a Frenchwoman but her stunning talents have transcended not only the frontiers of the country associated with fashion but also several epochs. It would be an impossible task to list all the fashion artists who have been influenced one way or another by the small, fragile, and delicate French lady. Or, to be more exact, I highly doubt that there is a fashion designer who is not familiar with Chanel's work. The shadow cast by the genius of Coco Chanel is so big that there is little room for anyone else to bask in the sunlight of fame and success. So, it is really unlikely that a new creator of her caliber will show up any time soon to eclipse her achievements and indelible imprint on the world of fashion.
Chanel is a trend-setter but also a standard-setter. Consequently, we often appraise new collections and releases through the prism of Chanel's perfection. And it is no surprise that very often the new collections and releases fail to meet our expectations. So strong is the impact of Chanel on everything that is happening in the world of fashion, perfumery and make-up.

The life of Gabrielle Chanel was exciting and full of obstacles that she succeeded in overcoming with legerity and iron determination. Some of Coco Chanel's life choices might seem eccentric and this unpredictability of hers makes her even more extraordinary and appealing. Her life was the story of rags and riches and this fact alone makes her professional achievements even more amazing.
Gabrielle Chanel – early years
Coco Chanel was born as Gabrielle Chanel on August 19, 1883 in the French town of Saumur which is situated in the beautiful Loire Valley which is still famous with its wine production. Coco Chanel was born out of wedlock. Her father was a peddler and her mother dies at the age of thirty-three. Coco Chanel was sent to an orphanage at the age of twelve.
At the age of seventeen Gabrielle moved to her grandparents in Moulins and there she attended a local convent school. At the convent school Gabrielle Chanel was instructed by the nuns and she became a seamstress. Her talent was recognized immediately and she found her first work as an assistant dressmaker with Henry Desboutin at the House of Grampayre. Thus the stellar career of Coco Chanel has begun.

It is an interesting fact that Chanel became a singer at the beginning of the 20th century at a fashionable Parisian café called 'La Rotonde'. She performed occasionally at evening concerts and she earned her sobriquet 'Coco' due to a song which contained the name 'Coco' in its title.
Mademoiselle enters the world of fashion…
Chanel was a very attractive young lady and in 1908 she started a relationship with Étienne Balsan who was a racehorse breeder. Later she had love affairs with other prominent gentlemen from the Parisian elite but for some reason Chanel never married. Balsan helped Chanel to start her own millinery business. It is not a surprise that in just a few months the millinery business thrived because Chanel's unique and unmatched style of elegance and originality was a solid foundation for her success. Chanel's beauty allowed her to advertise her own designs as a model. Besides, her hats became so popular that they were ardently discussed in the Parisian press.
In 1913 Chanel opened her first shop outside Paris in Deauville (a small resort seaside town on the Atlantic coast). The First World War did not stop Chanel from working hard on designing new collections which already included clothes and were no longer limited to luxury hats. During this period Chanel had already acquired widespread fame.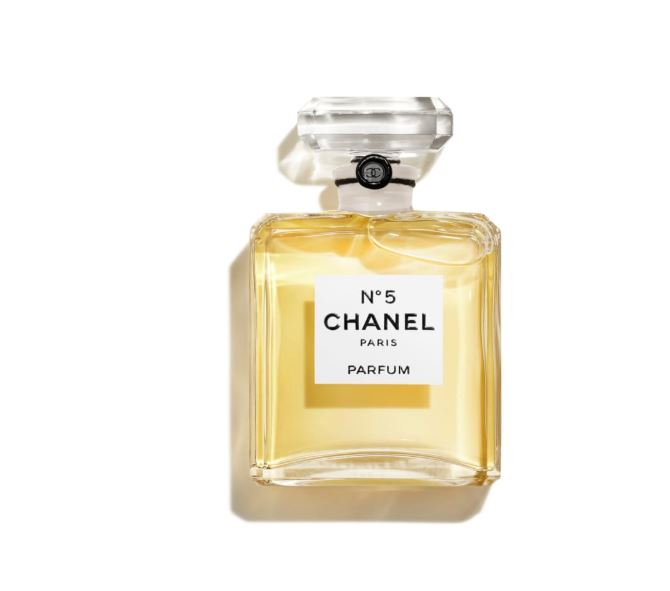 In the early 1920s Chanel's designs were permeated with strong Russian influences because for four years she dated the Grand Duke Dmitri Pavlovitch, grandson of Russia's Tsar Alexander II. In the 1920s she started her perfumery business which was an instant success. Her first perfume was Chanel No. 5 and it is believed that this designation was not chosen randomly – five was Chanel's lucky number. In the 1920s Chanel was extremely popular in the fashion world with her 'little black dress'.
Coco Chanel – the unstoppable French icon
Chanel had become highly respected fashion designer for her chic and the same time fully-functional daywear and swanky eveningwear. It is worth noting that Chanel opened her own jewelry shop in 1924 and she made numerous jewelry designs ever since. The next decades were equally successfully for Chanel. She left France after the end of World War II and spent almost 10 years in Switzerland. In 1953 Chanel returned to France and at the age of 70 she resumed her work as a fashion, perfumery, and jewelry designer. Even at that age Chanel was able to come up with fresh and original ideas such as the braid trimmings to her cardigan-style jackets that were introduced by her in the late 1950s. In the 1960s Chanel made her cinema debut by designing clothes for several movie productions.
Coco Chanel died on January 10, 1971 while she was working on her 1971 spring-summer collection. The fashion philosophy of Chanel is a proof of her genius and unmatched talents. Chanel believed that her designs should be marked by functionality and the comfort. Of course, those major features of her fashion philosophy were supposed to make women feel beautiful and attractive. Easier said than done, don't you think so? ?

It is too obvious that Chanel is my favorite fashion designer but I am not alone. Millions of women are attracted to Chanel's style and brand. Chanel is like a magnet that attracts you so powerfully that you have no other choice but to think of her and admire her quite often. In many respects Coco Chanel will remain a mystery to the people who are interested in her life and work. The inscrutability of Chanel is both charming and logical because it is not easy to fathom the behavior and the mindset of a genius. And Chanel is a genius that embodies perfection in action.
Accusations and debates
I have to admit that I am saddened by the fact that some journalists and influencers were tempted recently to divulge some 'truths' about Chanel that were aimed at damaging seriously her reputation. I am by no means convinced that all those libelous statements are absolutely truthful because the French society has never ceased to adore and worship its greatest icon in the world of fashion, perfumery, and make-up and the French have known Chanel better than any other nation. Not only are the libelous statements questionable but they also fail to recognize the truism that very few people can live up to the standard of being a 'saint'. It is highly unlikely that Chanel was a saint but what we should be always focus on are her achievements and talents and not her peccadillos. So, the star of Chanel will continue to shine as brightly as ever.