Let's dive into the world of luxury perfumery and discover some of the gems of the most luxurious niche perfume brand HOUSE OF SILLAGE.
In today's post I will share some of House of Sillage's fragrances that are calling my name. If I ever get rich all of the fragrances mentioned below are going to become part of my glorious perfume collection.
House of Sillage is one of my favorite luxury brands. I'm mesmerized by the beauty of their products. Each of their creations is pure perfection. Even though I have only smelled their Passion de L'Amour fragrance (which happens to be one of my favorite perfumes), I love exploring and studying the notes of different perfumes. Today I'm going to give you my own personal interpretation of some of my favorite House of Sillage fragrances. I hope this will serve as a quick guideline for those of you who decide to indulge themselves with an exceptional fragrance during this Holiday season.
When I smell a fragrance or when I read the notes of a fragrance I always imagine the person who would wear this fragrance. I hope this blog post will be fun for you to read. I enjoyed writing these descriptions so much. ?
Tiara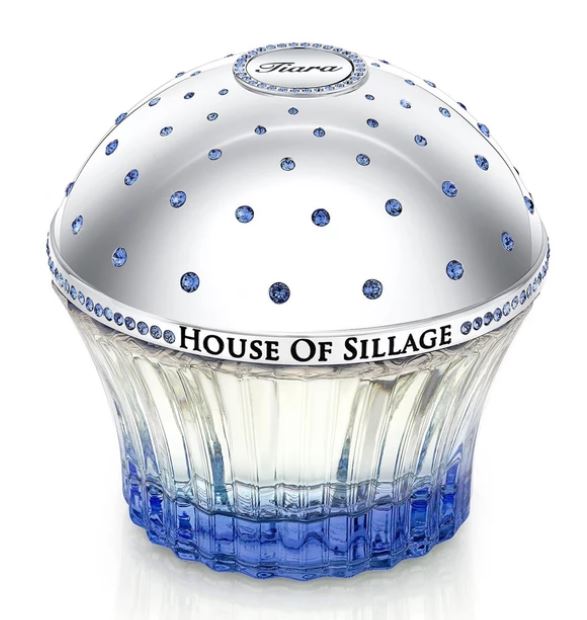 She's a real lady and she knows it
Tiara is a beautiful chypre floral fragrance with oriental accord. The top notes are Calabrian green tangerine and Sri Lanka cinnamon. Heart notes are Bulgarian rose, Peony and Virginia cedar oil. The base notes are musk amber and vanilla.
I imagine Tiara as the signature fragrance of a real lady; an elegant woman who is aware of her femininity. She is strong, elegant and stands out in the crowd.
Love is in the Air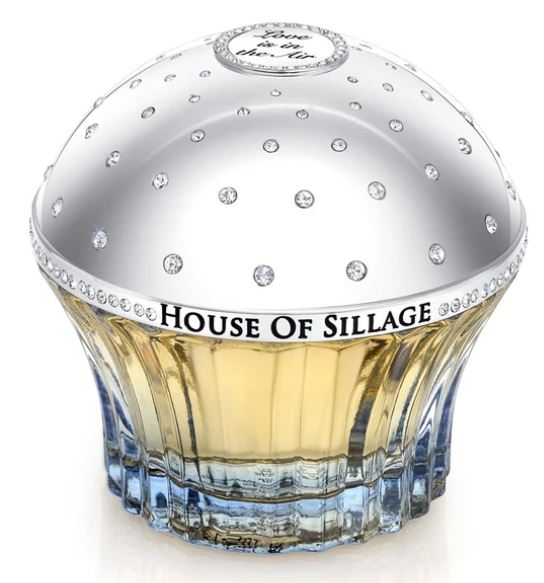 She is adventurous and ready to explore; she knows how to seize the moment and enjoy life to the fullest. She is passionate and free. This woman knows how to love and how to capture the beauty of the sunrise.
Love is in the Air is a sensual floral – fruity fragrance and is one of my personal favorites. Top notes are Plum and black currant; heart notes are jasmine and cedar wood; and base notes are patchouli and musk. House of Sillage describe this perfume as a fragrance that "fills the air with grace and tender affection, and serves as a reminder that true love worth keeping should never be caged."
Dreamy, playful, young, irresistible!
Benevolence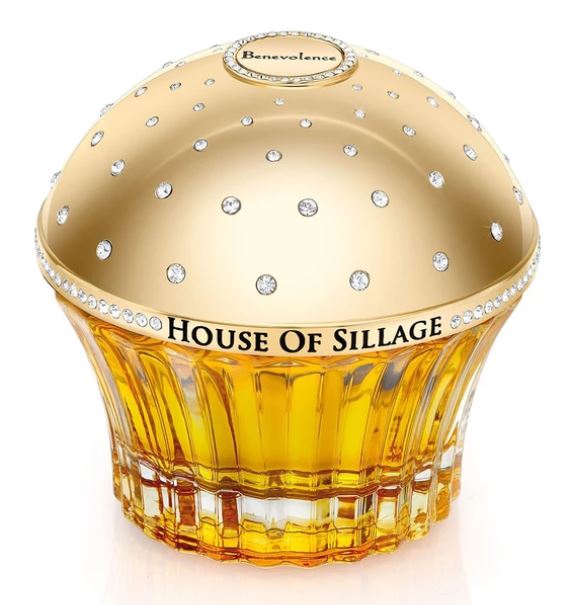 When I saw the notes of this fragrance the first thing that came to my mind was: this should be the signature fragrance of a high society lady.
She's a strong woman; a real professional; The woman who choses this fragrance has that certain je ne sais quoi that makes her so exceptional. She's beautiful and well educated; This is a girl who knows what she wants and how to achieve her goals. She is a winner. She's there to impress and to be noticed but she will always keep the little girl inside her.
Benevolence is a pleasant white floral fragrance with top notes Almond Oil, Bergamot; Heart Notes: Orange Blossom, Jasmine; and Base Notes: Vanilla, Sugar
Doesn't it sound expensive?
Hauts Bijoux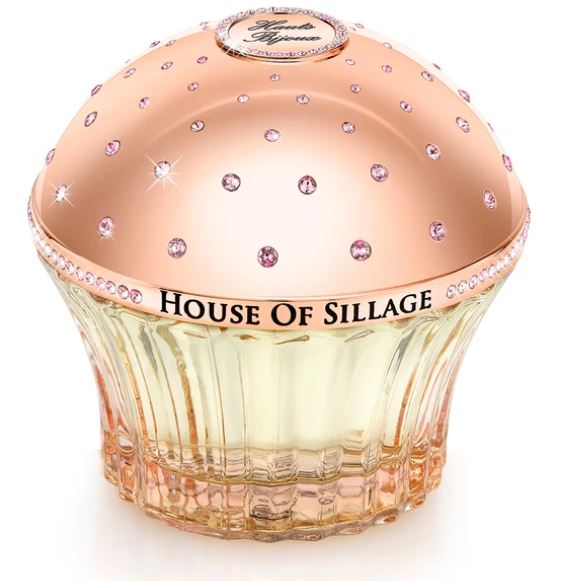 The summer princess ? This is the signature fragrance of a girl who loves the beautiful colors of the sunset on a hot summer day. She enjoys life and her energy is inspiring. She's a real gem hidden in the urban jungle.
The top notes of this fragrance are Grapefruit, Mango; Heart Notes: Iris, Karo Karounde; Base Notes: Heliotrope, Amber

Chevaux D'or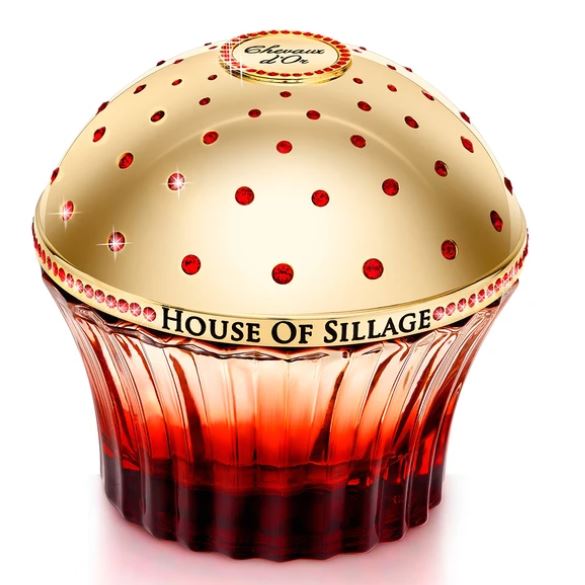 Judging by the notes, I would describe this fragrance as the Princess perfume. The woman who wears this fragrance has a unique character. She was born to be a princess. She's sensual, elegant and mysterious; Impossible to describe. Her unique allure can't be unnoticed.
Chevaux d'Or is an oriental floral fragrance with top notes wild strawberry, magnolia and raspberry; heart notes: rose, Bulgarian Rose and Turkish Rose, base notes: Tonka bean and Vanilla
Such an irresistible combination of roses – Have I ever mentioned how much I love roses. This flower has a very special place in my heart.
Nouez Moi
This is the signature fragrance of a true fragrance connoisseur; a person who can truly appreciate the depth of this unique perfume.
Nouez Moi is a chypre floral fragrance. Top Notes are: Sicilian Bergamot, Peppercorn, Cardamom Oil; Heart Notes are: Rose Oil, Jasmine, and Base Notes are: Patchouli, Musk
Cherry Garden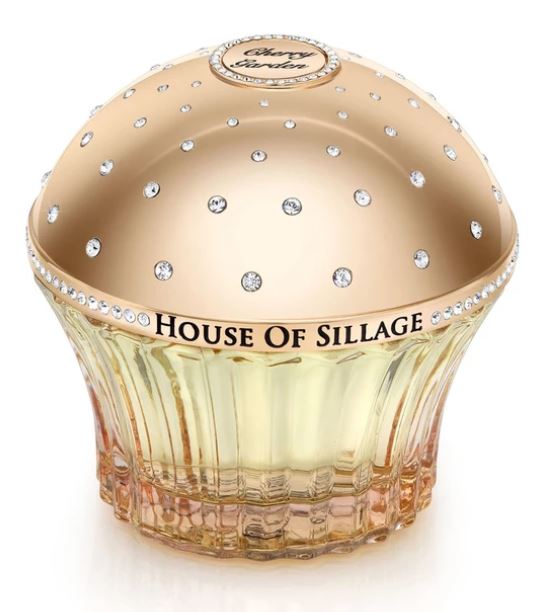 When I read the notes of this fragrance I imagine a girl walking on the streets of Paris in the spring. She is a dreamer; ready to explore and travel the world. She is classy, elegant and romantic.
Charry garden is a beautiful and enchanting fragrance with top notes: Almond Oil, Aniseed Oil; Heart Notes: Rose, Jasmine; and Base Notes: Heliotrope, Musk
Passion De L'Amor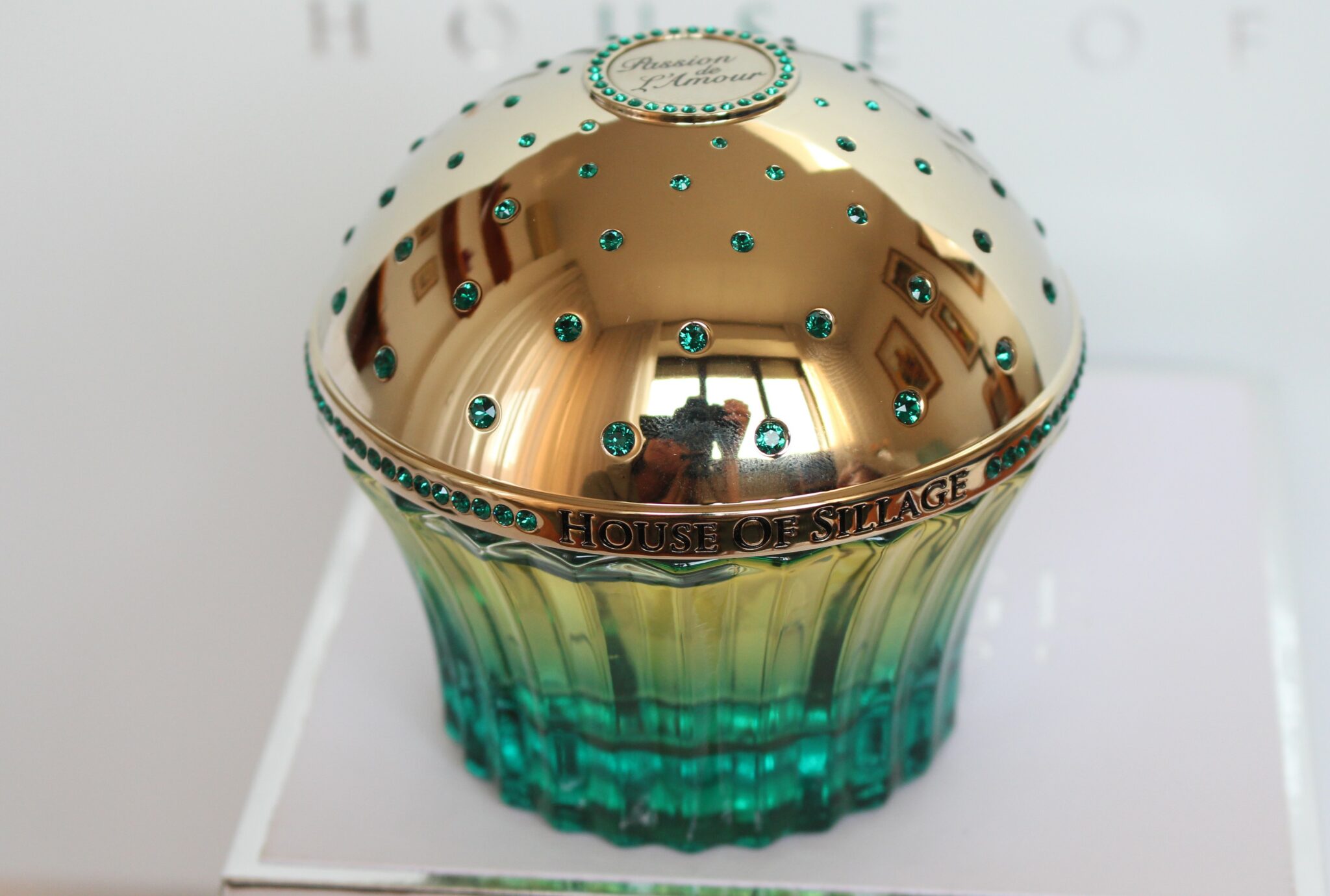 Passion De L'Amor is an exotic and passionate fragrance. It's sweet, soft, rich and sensual. House of Sillage has recently launched a new limited-edition collection that features Passion De L'Amor perfume in a limited edition black and white packaging. Read more about House of Sillage x Christian Cowan collaboration. You can watch a review of this fragrance on my YouTube channel.
Make sure to keep an eye on HOUSE OF SILLAGE website during the Black Friday and Cyber Monday sales.
House of Sillage GIFT for my subscribers ?
With a minimum purchase of $100, you will receive a complementary Signature Discovery Set from House of Sillage.
Use the following link: https://houseofsillage.com/discount/ANGELA?redirect=/pages/special-promo-signature-discovery-set
Add the Signature Discovery Set to your cart and make a purchase ($100 minimum). Use the code ANGELA upon check out and the website will automatically discount the Signature Discovery Set as FREE. (NOT SPONSORED. NOT AFFILIATED.)
If you are not based in the US please send an email to [email protected] and the International Sales Manager will take care of your order and will make sure that you will receive your gift ?
In the email subject write: Angela van Rose + the country you are ordering from
❤Some of my Beauty Favorites❤