South of France in a bottle
One of Chantecaille's most iconic products is their Eau de Rose de Mai Pure Rosewater mist which I've already shown in a few videos on my YouTube channel. Since Rose de Mai is one of my favorite flowers this product has quickly become one of my most repurchased Chantecaille products. This lovely gem is infused with the rare extract of the entire Rose de Mai. Chantecaille's pure Rose water contains extract of the petals and all its essential oils and this makes this pure rose water so special. One spray immediately takes me to the blooming fields of Grasse in the month of May when the iconic Rose de Mai is harvested.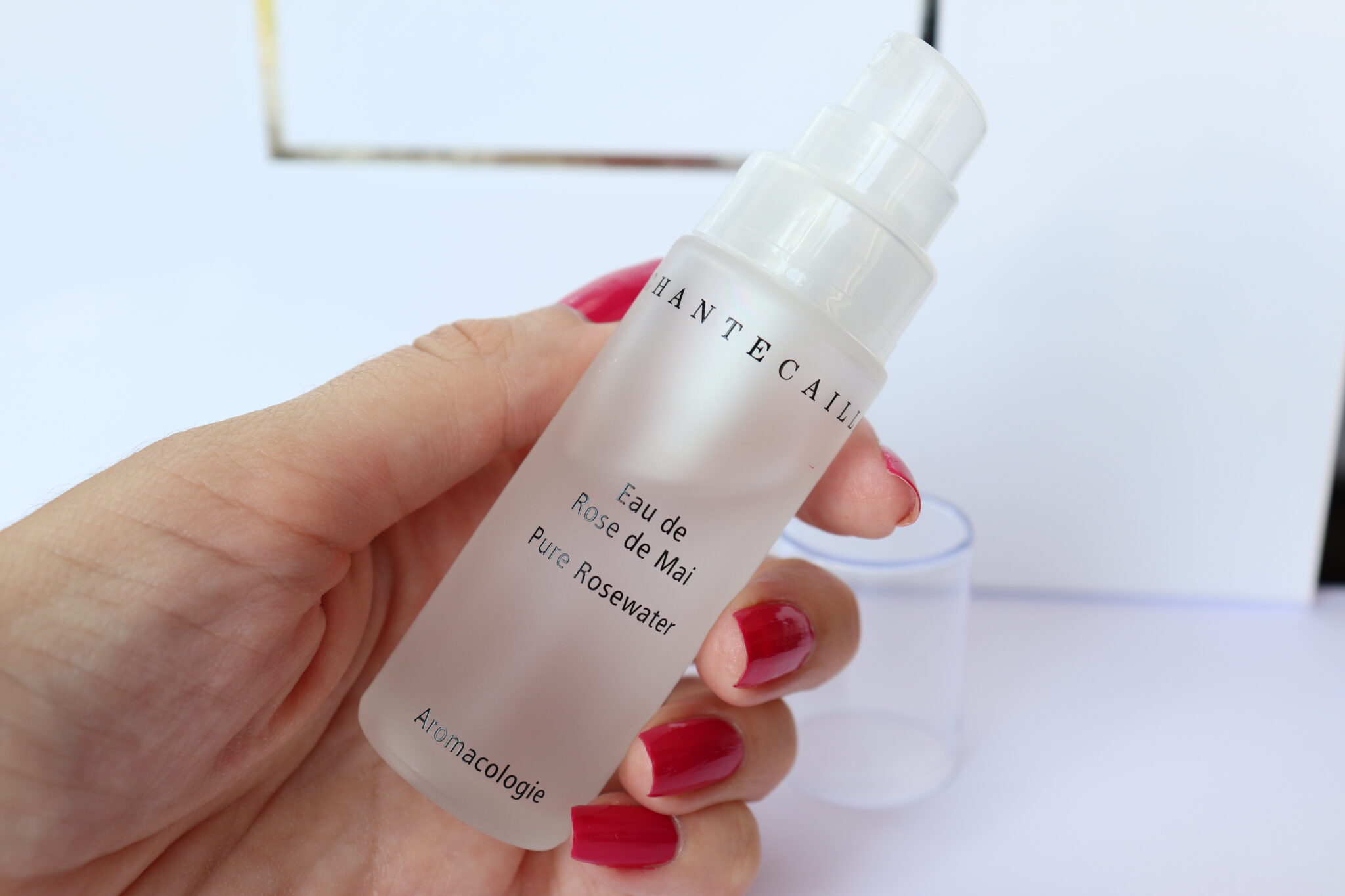 The precious Provence Rose is being harvested early in the morning only in the month of May. I know that Sylvie Chantecaille, founder and CEO of Chantecaille, is fascinated by the beauty and the healing properties of Rose Mai. I share the same love for this unique pink flower and that's why the Pure Rose water is such a treat to me.

My personal experience with Chantecaille Rose de Mai Rosewater mist
I use Chantecaille's Rose de Mai pure rosewater very often during the day. It feels very refreshing and cooling. I admit this is a "princess product" because it makes me feel great. It has some skincare benefits but it has to be used on a regular basis. You can spray it directly on to clean your face and before your regular skincare routine or, if you like, you can soak a cotton pad and use it as a toner. It immediately uplifts my spirit and makes me feel more awaken and refreshed. Chantecaille's pure rose water has some soothing properties too so you can use it even if you have sensitive or irritated skin. It's suitable for all skin types and all ages; even children can use it.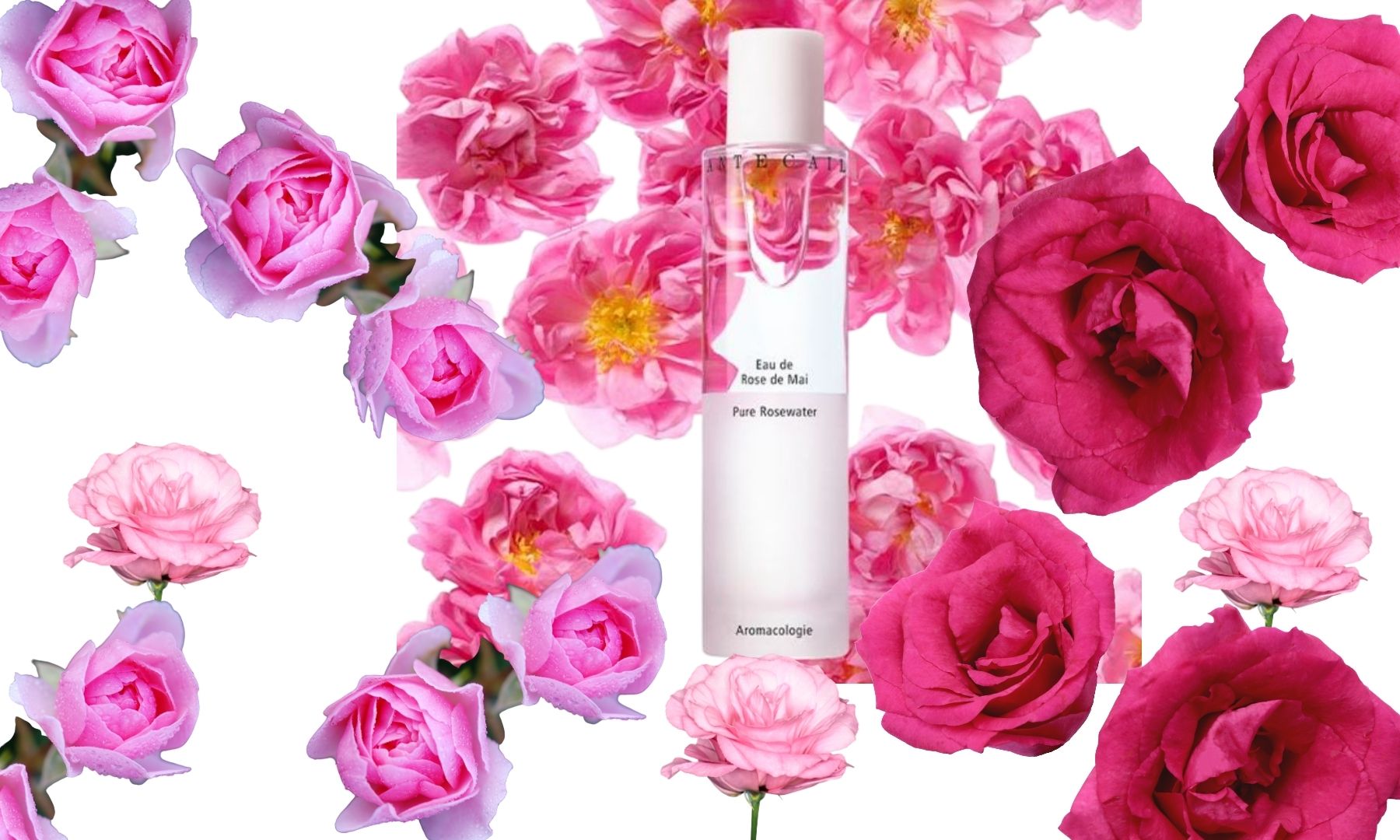 Take it with you when travelling
Don't forget to take your Chantecaille Eau de Rose de Mai Pure Rosewater when travelling. It's one of the most useful pick-me-up product that always helps me not to feel nauseous when flying. You can refresh your face as many times as you like during the day.
Possible hair application
I recently heard that Sylvie Chantecaille uses the Rosewater spray on her hair as well. I immediately had to try it and I found out that it gives the hair a pleasant and very light rose scent. And I think I will enjoy this subtle rose scent especially on the beach or when I'm on vacation.

My overall assessment of Chantecaille Rosewater
Chantecaille's Pure rose water has been on my desk especially since the lockdown started. I think I appreciate it even more when I'm spending most of my time at home because it has the unique ability to instantly uplift my spirit and makes me feel more positive. It is a pricey product but if your budget allows it I would say it's worth the splurge.
Downside: You might fall in love and then you will have to keep repurchasing it. ?

Pros
Refreshing and cooling;
smells very nice – so, if you love the scent of roses, you will get addicted to it;
suitable for all skin types, even for kids;
it is claimed to have anti-oxidant properties and revive tired skin;
99.9 % natural product;
not overpowering;
simple but very attractive and easy to use frosted-glass bottle;
the mist is very fine;
can be refrigerated in order to have an extra effect but this is something that I don't do.
Cons
If it fits within your budget, then I can't point out any downsides
Chantecaille Eau de Rose de Mai Rosewater Ingredients :
Rosa Centifolia Flower Water,Butylene Glycol, Glycerin, Chlorphenesin, Methylparaben