Sylvie Chantecaille is such a versatile and extraordinary person that one conversation with her can only provide you with a glimpse at some of her astounding accomplishments in the world of luxury beauty.
Sylvie attained huge success in the beauty industry soon after she launched her family brand in 1997—what is now a global business started as a small fragrance project. The key to her success is no secret: Chantecaille products are much sought-after due to their highest quality, health effects, and last but not least their élan. This incredible combination of French elegance and American entrepreneurship has allowed Sylvie to thrive in one of the most competitive industries in the world. Her obsession with creating the perfect beauty products was the start of Chantecialle, but she is one of the very few beauty industry leaders who also has a noble mission as well: to create awareness and raise funding for conservation groups around the world who work to protect endangered species and wild spaces. Chantecaille's philanthropy projects have earned a devoted following, not just for their gorgeous packaging and brilliant formulas, but for the good work that they do. It was a delight to sit down with Sylvie and learn a bit more about her.
Tell us when your love for beauty and makeup started.
My earliest beauty memories are with my mother, sitting at her beautiful vanity table where she would show me her beauty routine. She instilled in me the idea and importance of a nourishing beauty routine. Then, when I was 15 there was an incredible beauty editor at the French Marie Claire, and everything she wrote was so intelligent. I really think she was the beginning of my education in beauty. I remember reading her columns religiously. She was very scientific in her writing, and it made me think that beauty was not superficial. Moving from Paris to New York made me feel like I could do anything on my own. I realized beauty could be a job, a career.
Can you share a beauty secret?
Of course! My mother taught me how to make an effective mask for your hair at home, and I have passed this "recipe" onto my daughters, too. It is so easy — Olive Oil, Rum, and an Egg Yolk. Just let it sit on your hair for twenty minutes then wash thoroughly.
What are your 3 favorite Chantecaille makeup products?
Future Skin, Le Camouflage Stylo, and Faux Cils Longest Lash. But it's too hard to just pick 3, so here are two more: Real Bronze in Sirena and Lip Veil in Tamboti.

What five products should a new customer begin with?
Always our Rose de Mai Pure Rosewater, and definitely Flower Harmonizing Cream, Jasmine and Lily Healing Mask, and Gold Recovery Mask. If you are concerned about aging, the most important product is Bio Lifting Serum+. I'd also suggest Retinol Intense+, which is a very big product for us. And then of course Future Skin and Faux Cils Longest Lash Mascara.

What would you suggest for beautiful and glowing skin?
Radiance Elixir! One of our newest skincare launches, it lights your skin from within for a very natural glow. You see a difference in your skin right away—a natural radiance, less redness, and a smooth, firm complexion—but Radiance Elixir also provides long-term skincare benefits. You and your skin will look awake immediately—it's boosted with a Skin Awakening Complex that invigorates the skin and boosts its barrier lipid. It also totally revives the complexion with these amazing Crystal Peptides that naturally exfoliate the skin, clarify, and impart a subtle rosy glow.

What are your favorite perfumes?
For Summer, Le Wild. For Winter, I love both Frangipane and Vetyver.

What is next for Chantecaille skincare?
Rose de Mai Cleansing Balm. I love a super-practical product like this—it takes everything off with a clean, refreshing sweep and the texture is so light, silky, and delicious. I was inspired by actresses in old black-and-white movies that sat at their vanities and removed makeup with a balm. I wanted to modernize that concept with scientifically proven ingredients like botanicals, plant stem cells, hyaluronic acid, and make it very Chantecaille by adding our Rose de Mai.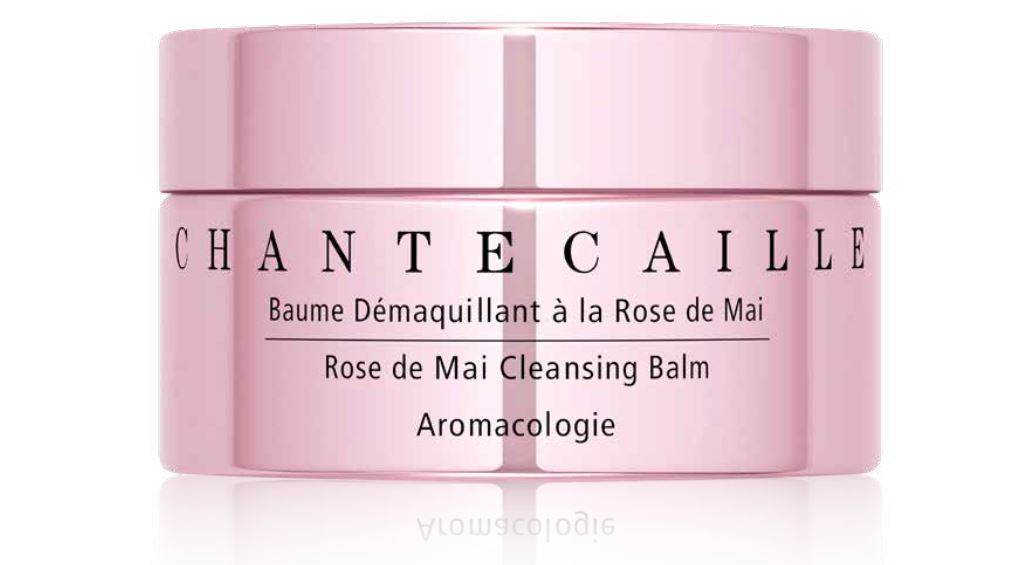 What is one beauty mistake you'd prefer to never see again?
Dark lip liner.
What inspires you to protect wild species and spaces?
I love all animals—our relationships with the 27 conservation organizations we have partnered with over the last 21 years started from my intense passion for them. We love nature and are particularly excited to give a voice to animals and the planet. Our customers are intelligent and involved— they want to know what's happening in the world, especially with the animals they love. We decided to create something beautiful to spread awareness and to use this company as a platform for information, support, and change. It has been a privilege to match style and beauty with conservation.
What is your proudest achievement?
To be able to work with my family so closely to create this extraordinary company.
What is the best lesson you have learned along the way?
Keep calm and carry on.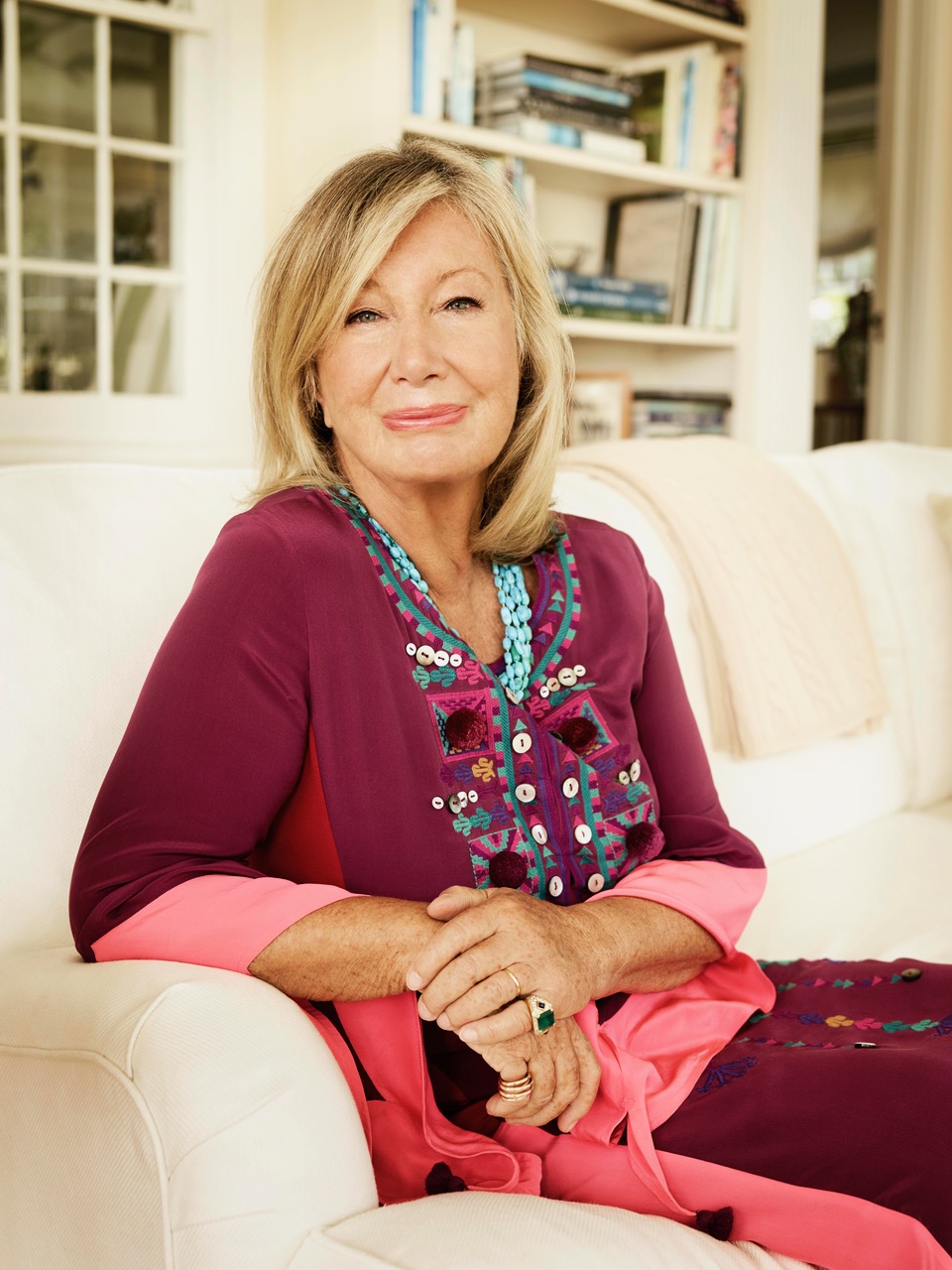 Has your art background been beneficial to your career?
It definitely trained my eye from a very early age— spending a lot of time in museums and galleries, looking at art all the time was an extraordinary education.
Do you miss Paris? What are your favorite Parisian spots to shop, eat, and stay?
I always miss Paris, particularly when I have been doing nothing but working hard and would really prefer to be sitting at a cafe with a friend, having the best souffle in the world. I love exploring the Left Bank where historical Paris meets big, sprawling avenues, and museums meet modernism. And I love to shop in Paris — of course for clothes, but especially for food.
The moment I land in Paris, I go straight to Le Bon Marche. I can find and buy anything there, from the food court to all the clothes and designers I love, to the Chantecaille counter. I love everything about Le Bon Marche, especially the abundance and the beauty of their displays and the district of Paris around it.
Have any Parisians influenced you—and how?
As a young girl, I took theatre for two years with Rene Simon who was the greatest actress coach in France — some of his students were the greatest actors of their time. I was very young when I went to Rene and had not found my voice yet. He taught me to be myself, to speak up, and to have confidence.
Sylvie, thank you so much for this interview and for sharing with me and my audience your invaluable beauty tips and revelations!
You can read my article on the new Chantecaille Rose de Mai Cleansing Balm HERE
You can also read my article on the Chantecaille Eau de Rose de Mai Pure Rosewater HERE