Get READY to shine with the new YSL WATER STAIN
YSL have released a new line Rouge Pur Couture Vernis a Levres Water Stain. The new Water Stains combine the high shine finish of a lip gloss and the longevity of a lipstick. These fresh glossy stains will give your lips a long-lasting wet look and a hint of color.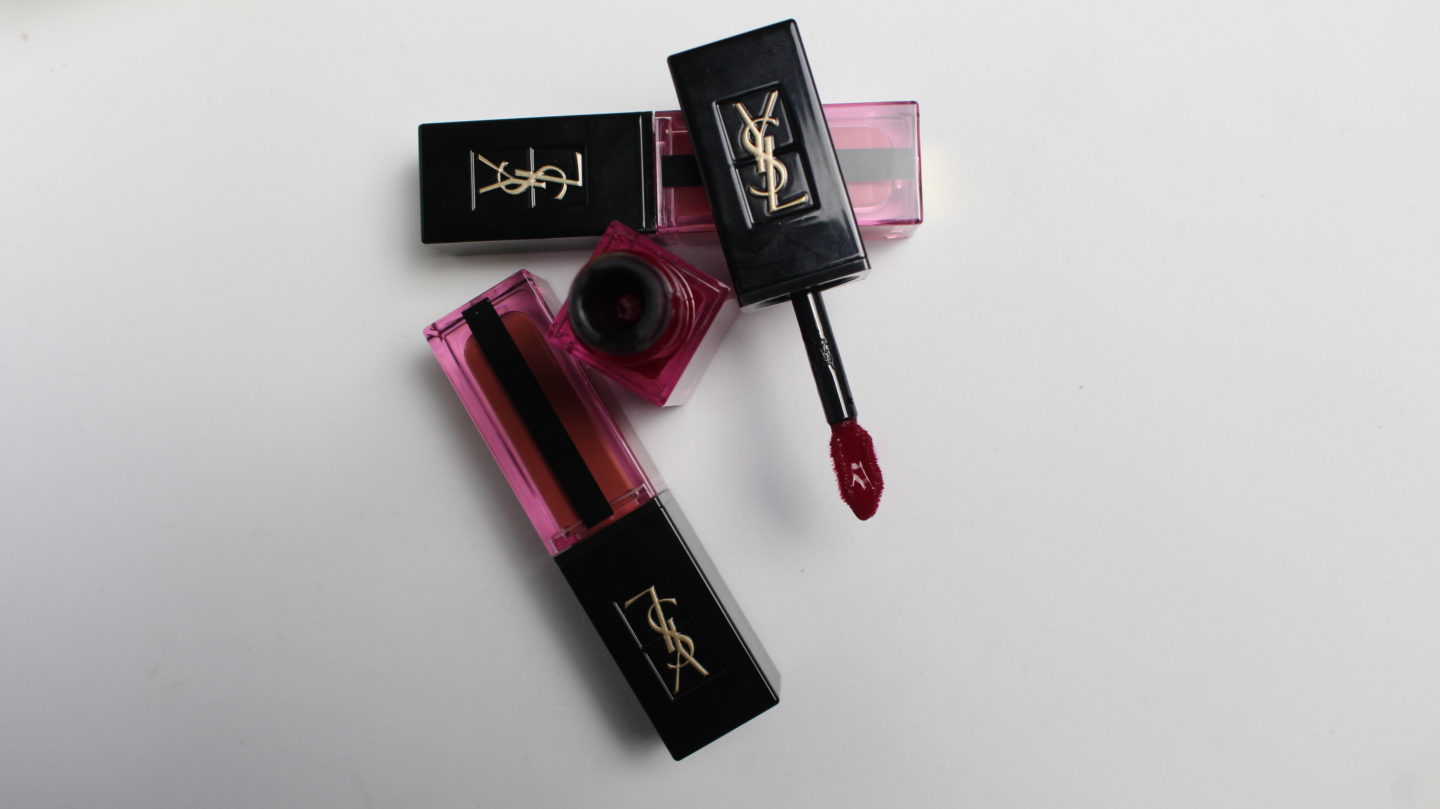 If you're a fan of glossy lips but you hate the need to reapply your lip gloss every 30 minutes to keep it looking fresh and shiny, this product is definitely for you. The new YSL Water Stains look like a lip gloss but they are a lot more long-lasting than your regular lip gloss. YSL's fresh glossy stains feel very lightweight on the lips and you can build up the color as much as you want. Most lip stains are very sheer and almost transparent but if you want you can build up the color to get a more intense glossy color on the lips.
YSL Water Stain – Shades and Longevity
There are 17 shades available on the YSL website, I have swatches of 12 of them. The paler shades last approximately 2 hours on the lips (if you don't eat). In my experience the darker shades last a lot longer (almost 4 hours if you don't eat). Some of the colors are very sheer and you need to build up the color in order to be able to see it on your lips (614); other shades are quite intense and offer medium coverage and bold color with a single stroke of the wand. (612).
PROS and CONS:
Pros:
High shine wet look on the lips
Long-lasting
Feel comfortable on the lips
Not Drying
Can be layered on the lips without feeling heavy
Nicely shaped applicator
Cons:
Pricey for a lip gloss
Not moisturizing (they don't feel drying on the lips but they are not moisturizing either)
Currently available HERE. Coming soon In Sephora, Nordstrom and Saks Fifth
You might also like: New Dior Luminizer Blush