This spring Guerlain released the most beautiful highlighting palette – Meteorites Pearl Dust Highlighting Palette. I've already shown this palette in one of my recent haul videos on my YouTube channel and on my Instagram. The new Meteorites Pearl Dust palette is a limited-edition face and eyes palette that retails for $65 and contains 8.5 g (0.29 oz.).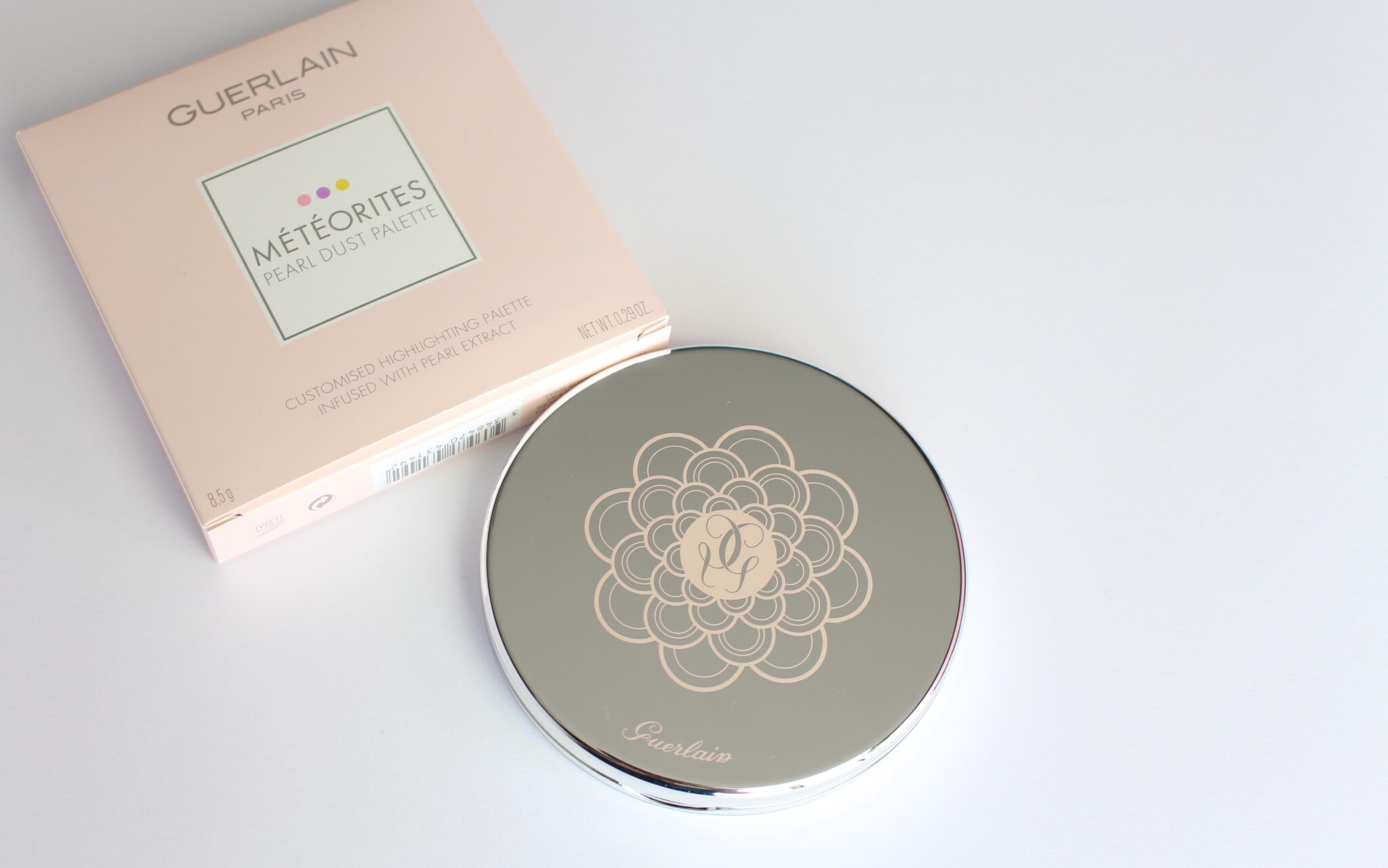 New 3 in 1 Highlighting palette – the star of Guerlain 2020 spring makeup collection
Guerlain is a brand that is well known for its elegant illuminating powders. The new Meteorites Pearl Dust palette features a trio of universally flattering and illuminating pressed powders in pearly gold, pearly pink and pearly amber. All three shades glide beautifully onto the skin to create an instant glow.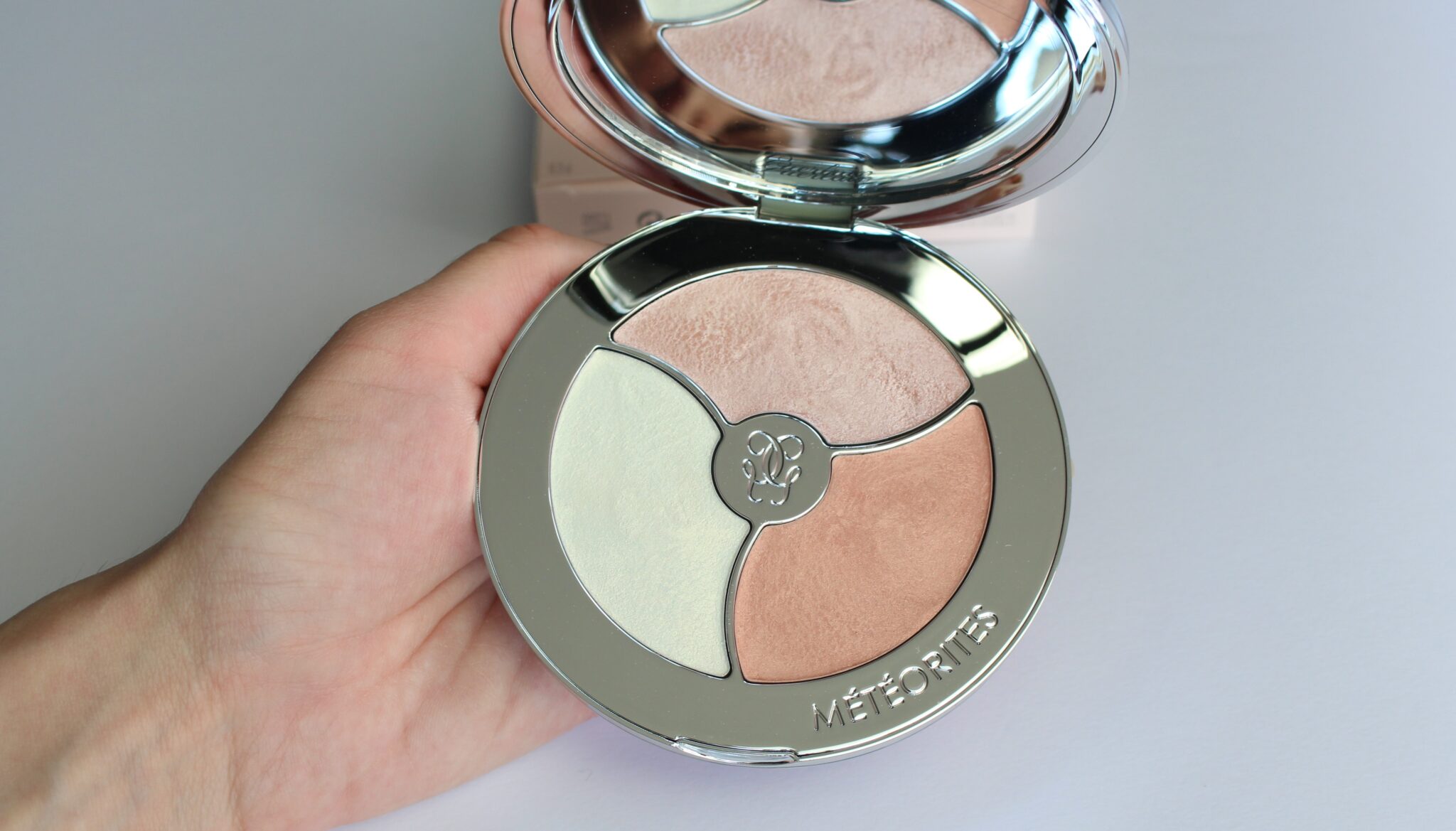 I've used Guerlain's Meteorites Pearl Dust Palette for the past two weeks and it has become my favorite spring release. In my opinion this palette is suitable for all skin tones. I've been using it on my face and on my eyes. The highlighters appear to have a high concentration of shimmering pigments but you can create a customized look. If you are light handed, the highlighters look very natural on the skin. If you prefer a more glamorous look, you can build up the highlighter/s. I love the fact that the palette can be used both on the face and on the eyes.
NEW IN BEAUTY 🙂

Guerlain's breakthrough technology
All three powders are very smooth to the touch and blend out very easy. I'm very pleased with the texture of the highlighters because the powder is very creamy and it's a pleasure to work with it.
Guerlain claim that they used a new exclusive breakthrough technology to create the Meteorites Pearl Dust highlighting palette. Each of the highlighters is infused with Japanese marine pearls which are supposed to have some skincare benefits too. I'm not sure if you are going to experience any skincare benefits but I can say with confidence that I've fallen in love with the texture of the highlighters from the first swatch.

Meteorites Pearl Dust highlighting palette has the signature Guerlain Meteorites scent that you are going to feel once the powder is on your face. I personally love the Meteorites scent but if you are sensitive to fragranced products this might be a deal breaker for you.
Overall I Guerlain's Meteorites Pearl Dust palette is a gorgeous piece. I hope Guerlain will consider to make it part of their permanent line.
Where to Purchase:
Currently it's available only at HERE (Sephora).
You might enjoy reading CHANTECAILLE Summer 2020 makeup Vibrant Ocean