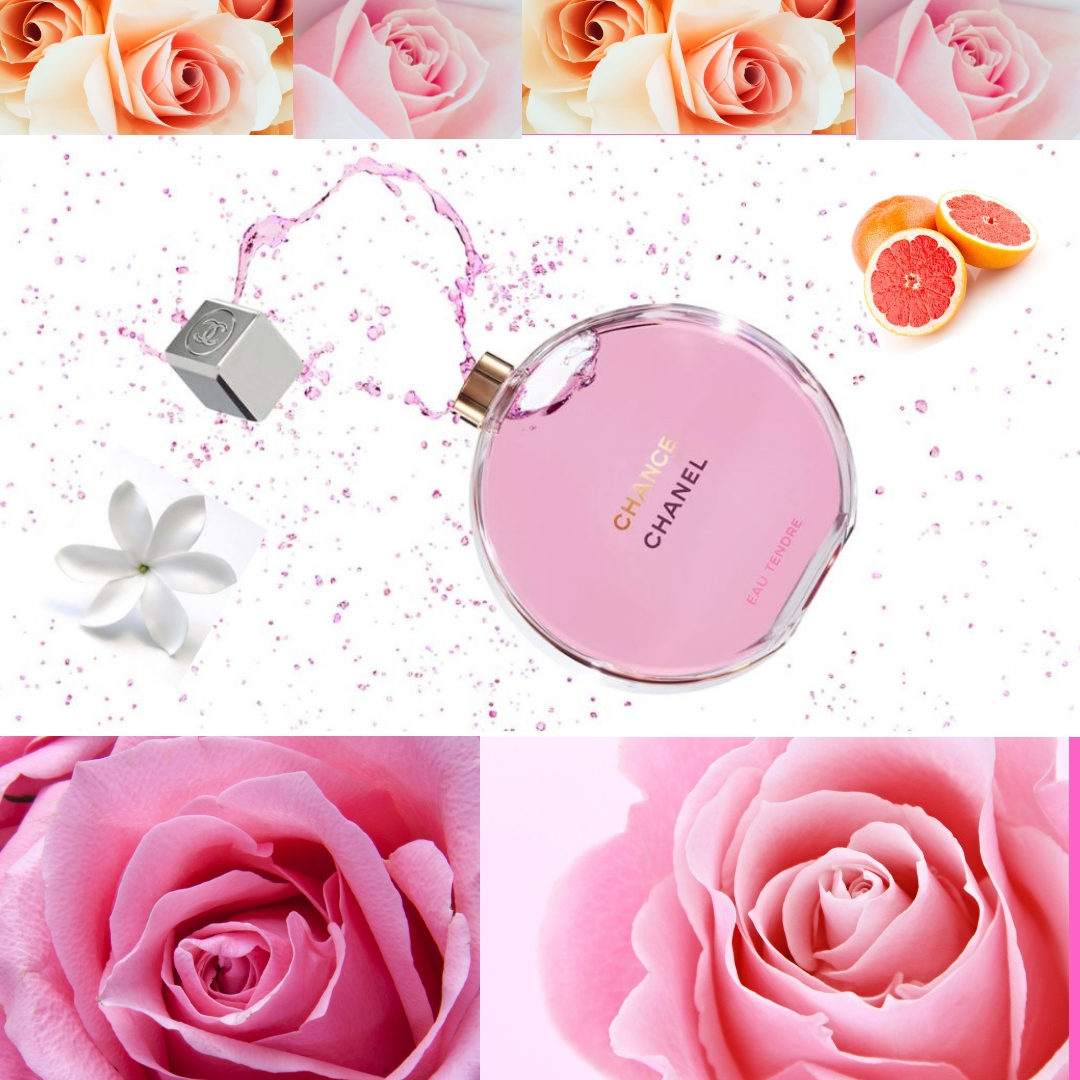 Fresh, girly, tender, playful, delicate, youthful, sophisticated, dazzling, elegant, captivating, inimitable… so many words and I still can't describe the beauty of the new masterpiece of Olivier Polge – Chance Eau Tendre Eau de Parfum.
The most tender Chanel fragrance now comes in an Eau de Parfum version
Finally the House of Chanel released an Eau de Parfum version of their most tender fragrance – Chance Eau Tendre, and if I had to choose only one word to describe this perfume, this would be "phenomenal". I have to admit that I'm biased though. I've fallen in love with Chance Eau Tendre ever since I first sprayed it on my wrist. It was love at first sniff and I've dreamed of an Eau de Parfum version ever since. Now that it's finally released you can imagine that my expectations were sky high and Olivier Polge did not disappoint. Oh yes, you can count on French people. They know how to make perfume ? …and croissants. ?
Can this be the Chanel N.5 of the youngest generation?
Ever since it was launched, Chance Eau Tendre Eau de Toilette has conquered the hearts of the younger Chanel admirers. Despite the poor longevity of the Eau de Toilette version (compared to other Chanel Eau de Toilettes), it remains one of the most beloved Chanel fragrances.
The new Chance Eau Tendre Eau de Parfum has the same fresh fruity-floral opening but this time the longevity of this playful fragrance is beyond impressive. On my skin Chance Eau Tendre Eau de Parfum lasts good 10 hours. I was quite impressed when I first sprayed the fragrance on my wrist and I could feel the pleasant scent all day long. I've been wearing the perfume for a few days now, and I can say that a little goes a long way which justifies the high price tag of the fragrance. Chance Eau Tendre Eau de Parfum is a unique fragrance. It's not just one of the many modern fragrances that come and go. The new Chance is here to stay and make history!
Chance Eau Tendre Eau de Parfum is a statement fragrance. It's modern, yet classy and sophisticated; a fragrance that immediately captures the attention with it's joyful and soft character that slowly unveils its beautiful heart of jasmine and rose. It's a tender and delicate fragrance that would please the senses of any perfume connoisseur. Chance Eau Tendre Eau de Parfum is not the typical "safe" fruity-floral nectar that any 20-year-old wears. It's a fragrance with a unique character that leaves an impression and makes a statement; soft but not fragile; tender but not vulnerable; an unforgettable symphony of the finest flowers combined with the fruity freshness of grapefruit and quince embellished in a veil of musky notes. That's exactly what the modern Chanel fragrance should smell like. Is this going to become the modern Chanel No.5? Time will show… ?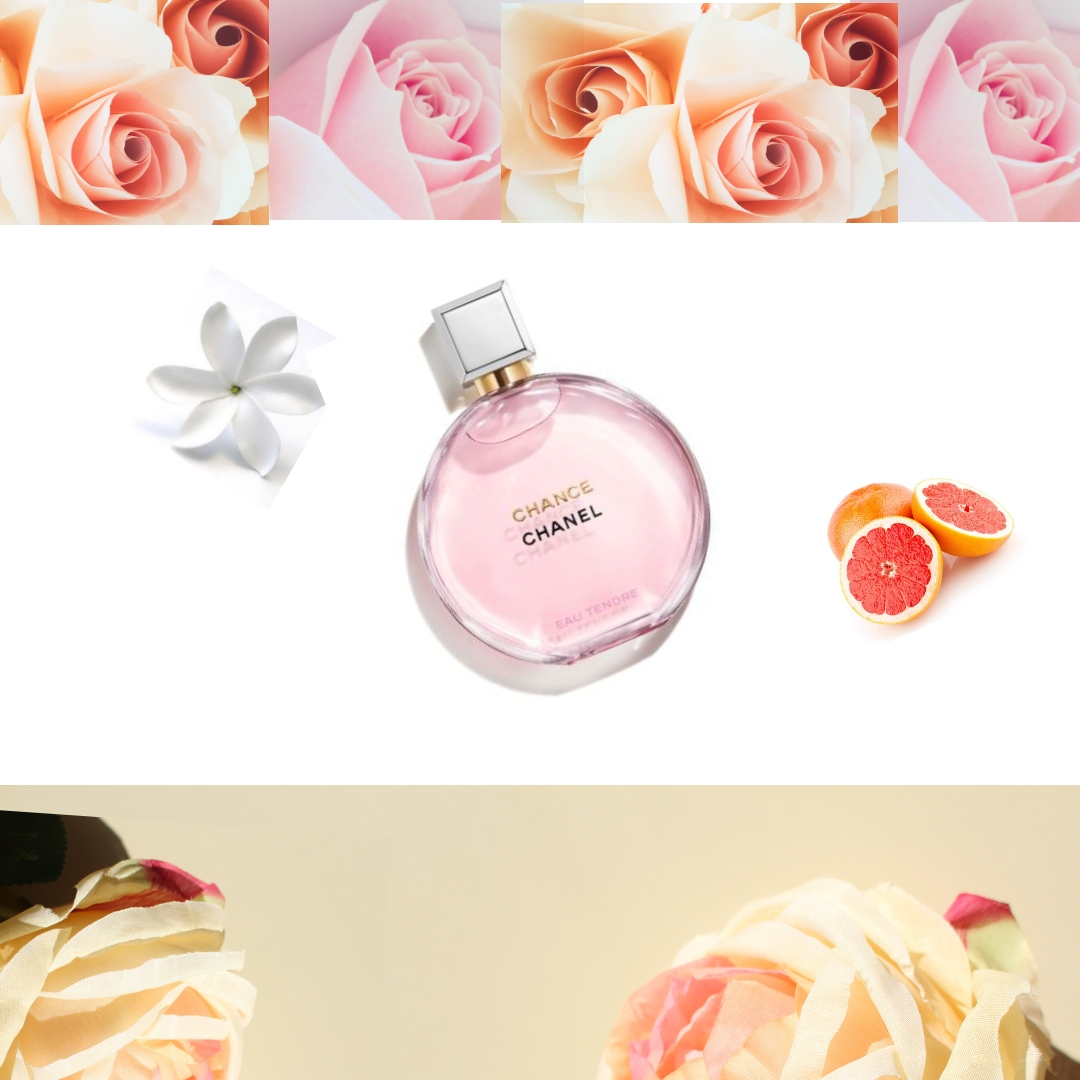 The notes
Fresh citrus opening of grapefruit and quince combined with two of the most sensual flowers: jasmine and rose; a creamy base of white musk which brings clean cottony effect to the fragrance. Can you imagine a more divine combination? (I'm writing this review and I can't stop sniffing my wrist ?)
Chance Eau Tendre Eau de Parfum has an unexpectedly fresh citrus opening that is quickly balanced by the floral heart of the fragrance. Immediately after spraying the perfume onto my skin I can feel the citrus notes and the jasmine. Thirty minutes later, the fragrance starts to develop and I can feel the presence of rose and white musk. Chance Eau Tendre edp develops beautifully throughout the day. It's not too sweet or too floral or too citrusy. The notes are very well blended and balanced which makes the fragrance quite unique and hard to describe. It has more depth than the Eau de Toilette version. The dry down of Chance Eau Tendre edp is fresh and floral at the same time. The citrusy note is quite distinctive and the combination of white flowers and rose make the perfume elegant and captivating. Unfortunately, Chanel have not listed all the notes of the fragrance and I would not want to make any guesses and mislead you but I'm pretty sure there are more notes in this fragrance. The most dominant notes that I feel in this perfume are grapefruit, jasmine and rose.
Olfactory pyramid of Chanel Eau Tendre Eau de Parfum
Top notes: Grapefruit, Quince
Heart notes: Jasmine Absolute and Rose Essence
Base notes: White Musk
Share with me your thoughts ? What's going to be your signature fragrance this spring? Chanel Chance Eau Tendre Eau de Parfum is available at Chanel's website.h
Suggested posts: Coco Mademoiselle Intense Eau de Parfum Review