As usual Dior started 2020 by releasing a new flanker of the iconic Miss Dior fragrance. It's becoming a tradition for Dior to release a new pretty pink bottle of Miss Dior every year around February. This time there's a catchy name too – Miss Dior Rose n' Roses. For a lot of rock fans the name immediately triggered the association with the rock band Guns N' Roses. ?
Pink bottle, rose petals flying in the air and a romantic ad with Natalie Portman captured rocking her most seductive look – well that might be a coincidence but doesn't it look too obvious that Dior are giving us a hint: buy Miss Dior Rose n'Roses for Valentine's Day! And a lot of us did, right? 😉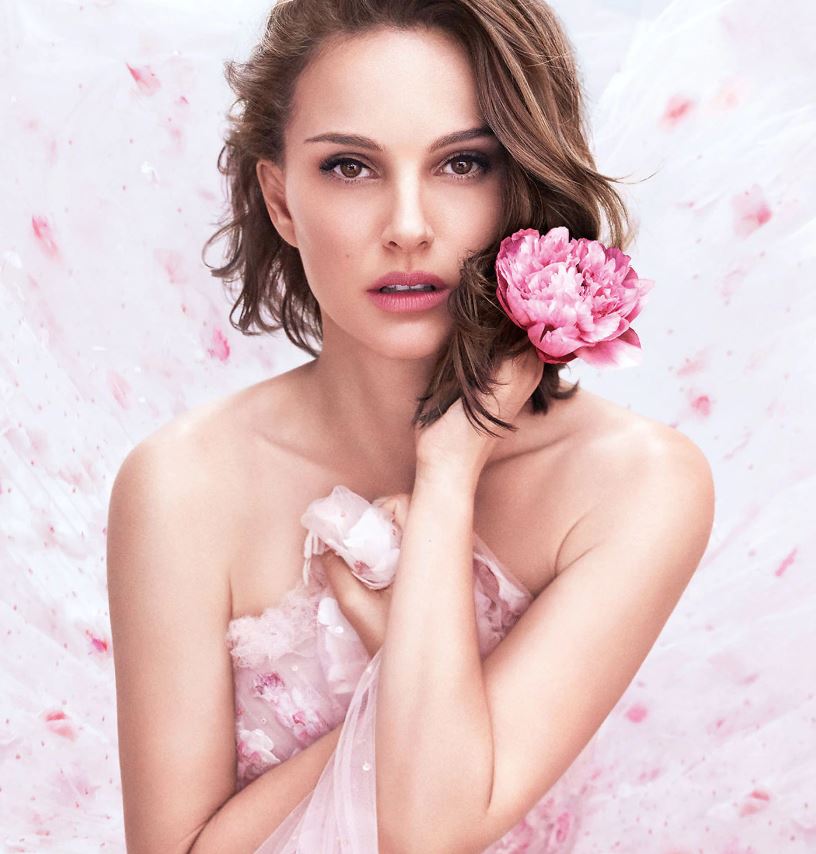 Miss Dior Rose N'Roses – review
Miss Dior Rose n'Roses is a fresh, girly and radiant rose fragrance. It has a fresh citrus opening that feels almost juicy and slightly delicious but not too much. The fragrance quickly shows its sensual heart of Grasse rose and Damascus rose. Within 15 minutes after spraying the perfume, Miss Dior Rose n'Roses takes you to an imaginary garden full of roses and white flowers. I say 'imaginary' garden because the scent of roses in the new Miss Dior Rose n' Roses is a little bit exaggerated. It's not that gentle, delicate soft rosy aroma that you will get in a real garden full of roses.
It's a rose garden that was made up by Francois Demachy, the nose behind the newest addition to the Miss Dior family. Miss Dior Rose n'Roses is a very successful romantic fragrance. It has a white musk base which adds some depth to the fragrance. This is a simple and beautiful eau de toilette; very easy to wear; inoffensive and light.

I get a pleasant green spring vibe when I'm wearing Miss Dior Rose n' Roses. The scent gets a little watery, like bathed rose and white flowers. The musk doesn't feel heavy at all. Overall I like this new addition to the Miss Dior family.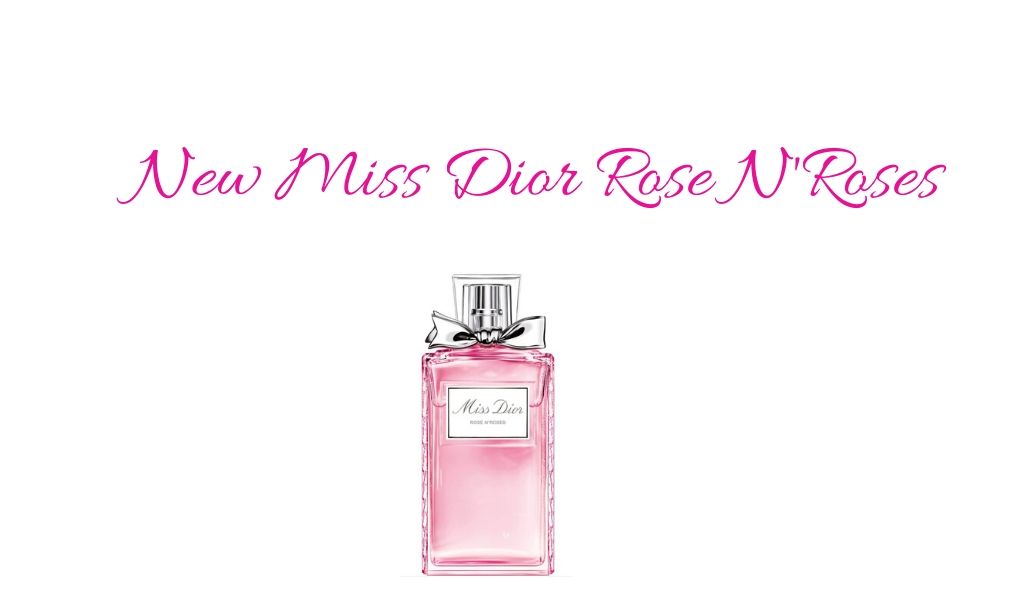 Olfactory pyramid
Top Notes:
Bergamot, Italian mandarin, Geranium
Heart notes
Grass Rose, Damask rose
Base notes
White musk
In terms of longevity, this fragrance lasts app. 4 hours on my skin. It's not the most long lasting perfume but it smells good and it's a little more long lasting than my beloved Miss Dior Blooming Bouquet.