Having crow's feet in your 50s and on shows that you enjoyed life because you laughed and expressed your emotions. However, now it's very essential to start taking proper care of your skin in order to maintain the good-looking skin that you have. ? Having crow's feet in your early 30s means that you don't know how to take care of your skin. So, regardless of your age or condition of your skin, sit comfortably; read carefully and take notes! This summer you're going to do the best for your skin!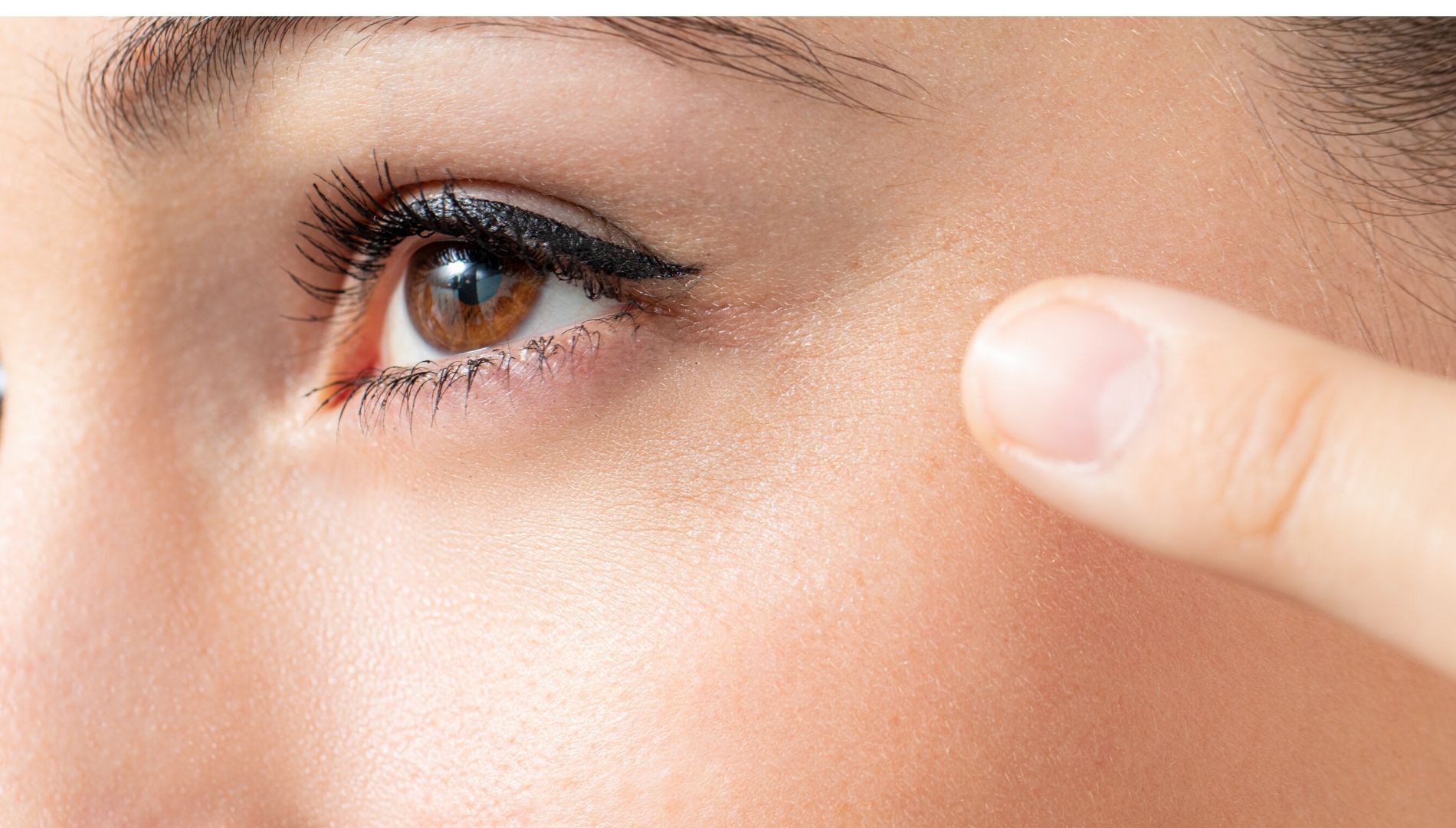 Crow's feet – a beauty addict's nightmare
As we age, the delicate skin around our eyes becomes more fragile. The under-eye area is the first place where our age starts to show and that's why you always need to pay special attention to this area of your face. At some point of our life those tiny fine laugh lines around our eyes turn into deep crow's feet. I like to call them the beauty addict's nightmare. Nightmare because concealer starts to crease there; the area usually looks dry and dull and this is something that gives up your age. There are a lot of things that you can do (without going to the dermatologist or paying for expensive laser procedures) that will make your under-eye area look more youthful and beautiful.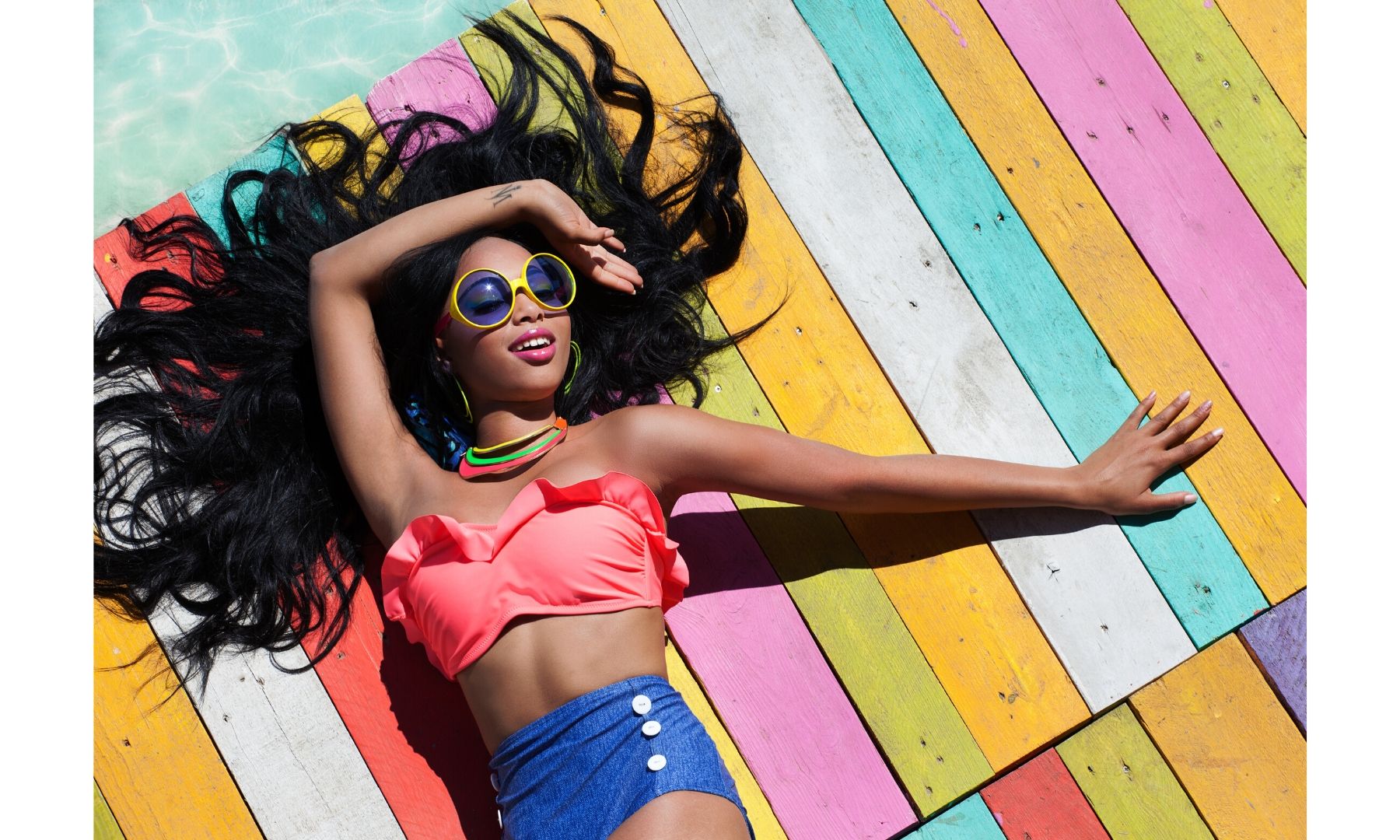 How is the under-eye area different from the rest of your face?
The skin around your eyes is a lot more fragile and sensitive than the rest of your face. Even if you have oily skin, chances are that your under-eye area is going to be rather dry or dehydrated. This is because the skin around the eyes is thinner and has less oil glands than other parts of the body. That's why you need to pay special attention to this area and sometimes use dedicated products. As we get older, the skin starts to produce less collagen and elastin and this leads to drier skin and wrinkles – the so called crow's feet. There are a lot of other reasons for skin ageing and crow's feet but in this post I want to focus only on what you should do to take proper care of your under-eye area in the summer in order to minimize crow's feet.

Do this if you want to avoid or minimize crow's feet
Sunscreen
Make sure to always apply a good amount of sunscreen under your eyes. A lot of people neglect applying sunscreen and this is their biggest mistake that leads to premature ageing and crow's feet. You don't have to use a dedicated sunscreen for your under-eye area even though some brands started to produce such creams. Just make sure that the sunscreen that you use is lightweight and suitable for sensitive skin.
Sunglasses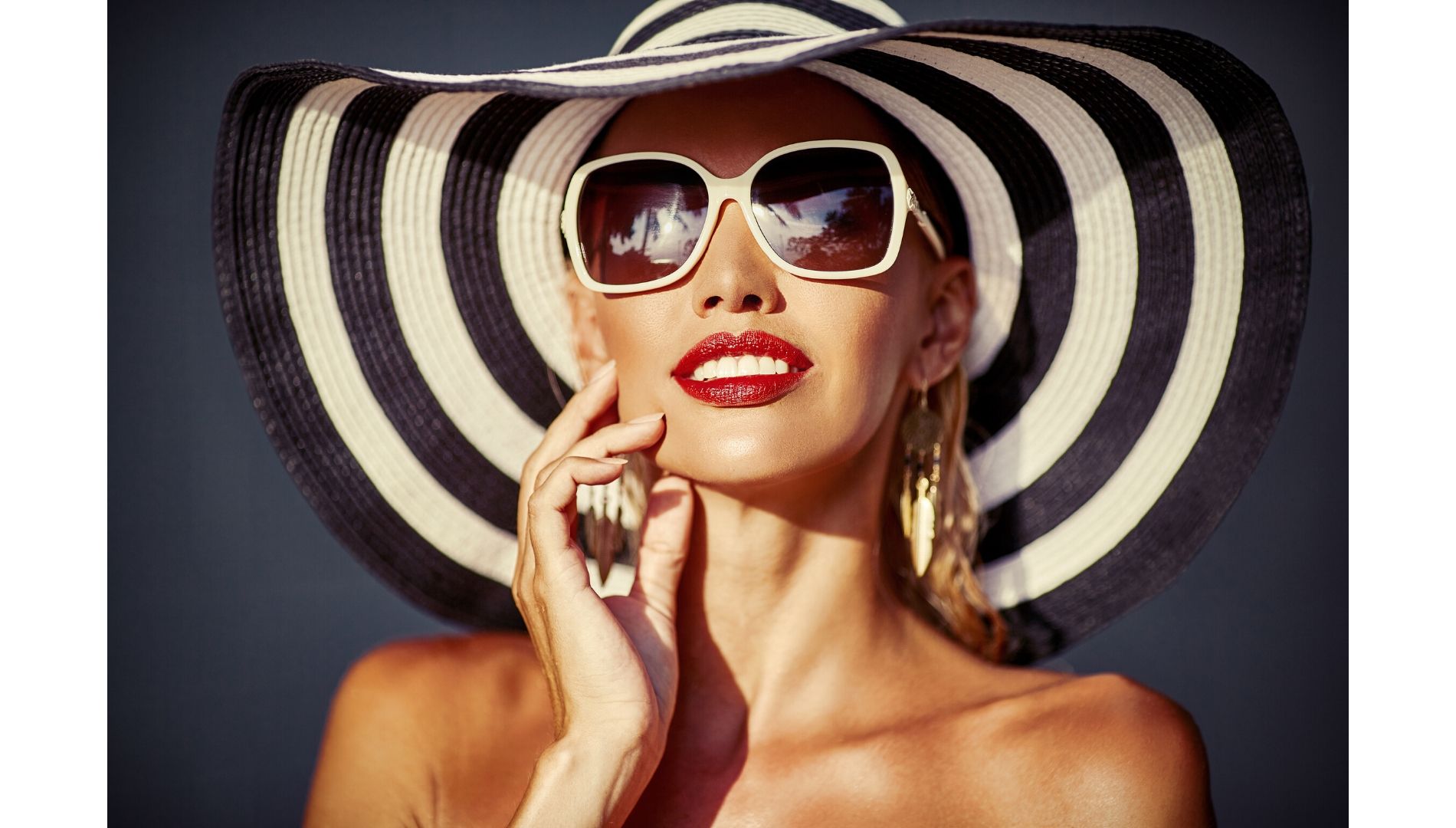 If you want to keep those nasty crow's feet at bay make sure to choose some luxurious big sunglasses and wear them every time when you're outside (even if it's for 5 mins.). Purchasing a high-quality sunglasses is a great investment. I would advise you to choose big sunglasses as they will protect your whole under eye area. Not only this is additional sun protection for the delicate skin around the eyes but it also prevents squinting which is one of the main causes for crow's feet.
Choose a High-quality moisturizer
Use a high-quality moisturizer twice a day. You don't have to buy the most expensive under-eye cream. Use one that has good ingredients and suits your skin type. You can use your face moisturizer but only if it's gentle and suitable for the under-eye area. Not all face creams are suitable for the under-eye area.
Use face mist during the day
Using a face mist can really make a difference in the summer. There are some excellent face mists that can boost hydration and refresh your skin throughout the day. Some of my favorites are:
Avene Thermal Spring Water – choose this one if you have very sensitive and eczema-prone skin
Chantecaille Pure Rose Water – all skin types
Caudalie Beauty Elexir – all skin types
Chanel Hydra Beauty Mist – all skin types
Remove your makeup gently
Make sure to not rub your skin when you are removing your makeup. Use a gentle micellar water. Soak a cotton pad and leave it on your eye for 10 – 15 seconds to dissolve makeup and then gently remove the makeup.
Some of my favorite eye makeup removers

Drink water
Drinking water is essential for the hydration of your skin so make sure you drink plenty of water in the summer. Avoid sodas ?
Switch to a healthy diet
You can always make some changes to your diet that will affect the overall condition of your skin; not only the under-eye area. Make sure to eat fresh fruits and vegetable, avoid sugar and processed food.
Subscribe to my Newsletter to make sure that you don't miss any new posts. I will get into detail about what foods can improve your skin condition in a separate article, and I will be sending exclusive content only to subscribers. ?
Use Eye masks
When we use face masks most of the time we avoid the eye area because most face masks are not suitable for the delicate under-eye area. However, you must use dedicated mask for your under-eye area once a week. This will make a huge difference and will reduce the appearance of crow's feet. My favorite eye mask is the Sisley eye mask
If you can't afford to splurge on a dedicated eye mask make one for yourself at home. You can use a basic gentle, rich moisturizer that is suitable for sensitive skin. Add some vit. E and apply the mixture to your under eye area. Leave the mask for some time or overnight. Adding vit. E to your DIY eye mask is essential because vit. E is a powerful antioxidant. It helps to reduce inflammation and it helps the skin to recover. It can also reduce the free radical damage and make the skin recover from sun damage.
The way you sleep may prevent crow's feet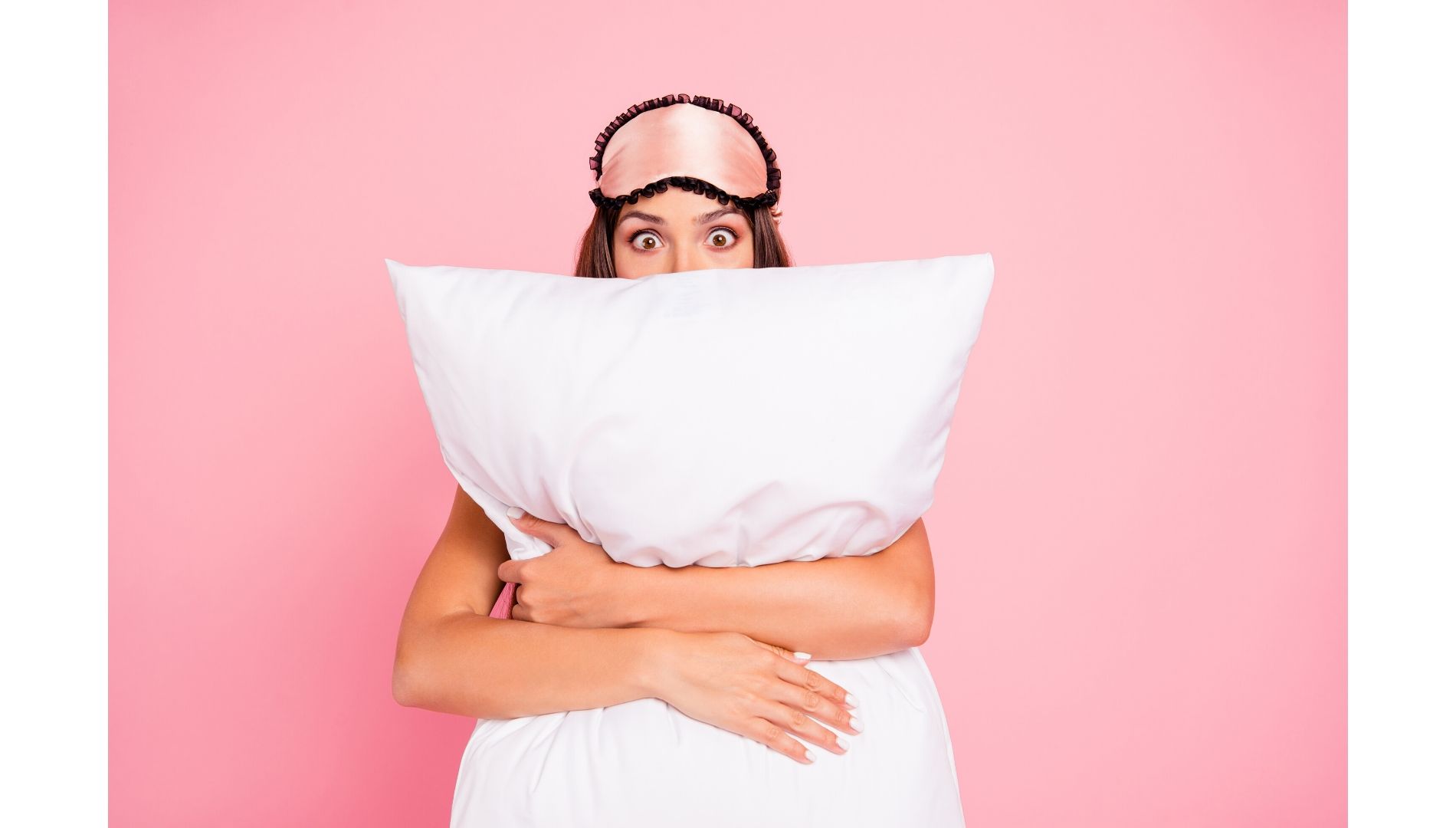 Getting enough sleep is essential for your health but it shows on your face as well and especially under your eyes. Make sure to get at least 7 hours of sleep. Use a silk pillowcase to prevent creases. This can make a huge difference in combatting crow's feet. If you feel uncomfortable sleeping on a silk pillowcase, then try to sleep on your back. I know it sounds weird but it helps a lot.
Something to remember:
Beauty takes effort. If you want to see results, you should be consistent and you should do all the things mentioned in this article because each step is essential. When you start a skincare routine it takes time to see results. On average a skin cycle takes five to six weeks so when you start a new skincare routine you should not expect immediate results. Slow and steady wins the race.