The new Le Lion de Chanel perfume is finally available in the US and Europe. Le Lion de Chanel is the latest addition to the Les Exclusifs line from Chanel. The new fragrance was patently targeted primarily at the Middle Eastern perfume lovers as it was first released in May 2020 as Middle East exclusive and it was supposed to launch in January 2021 in the US and Europe. However, Chanel decided to surprise all fragrance lovers with an earlier release date. I commend Chanel's decision because I think that there is no point delaying the premiere of a new product on other continents which has been already finished and introduced to other countries.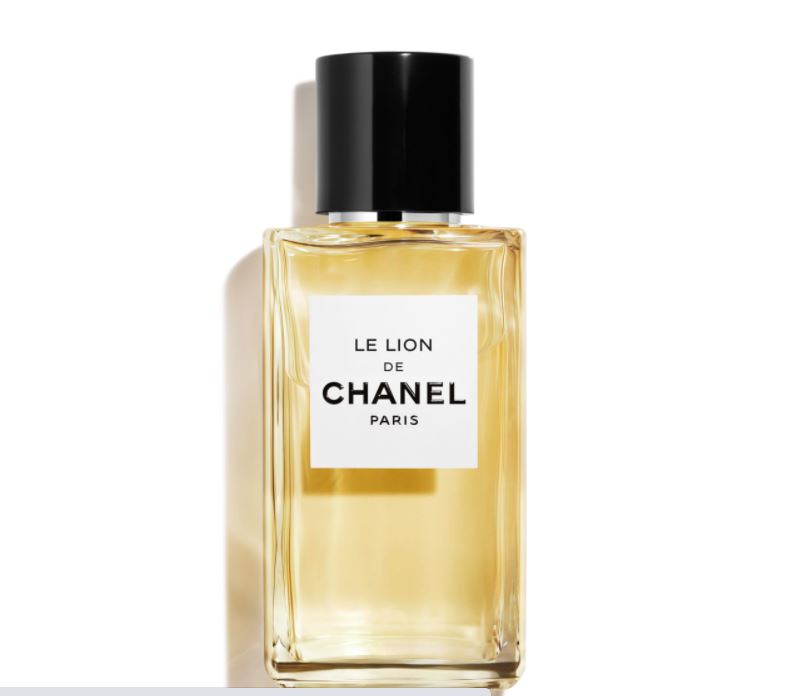 Description of Le Lion de Chanel
It was no coincidence that Le Lion de Chanel premiered in the Middle East because it is an intense oriental fragrance that is perfect for the Holiday season. The new Chanel perfume is available in 2.5 and 6.8 fl. oz. (75 and 200 ml) Eau de Parfum. The nose behind this magnificent fragrance is Chanel's in-house perfumer Olivier Polge. Enough has been said and written about the genius of Olivier Polge but this particular fragrance  is a nice addition to the master perfumer's  portfolio. His newest perfume is also a perfect fit for the whole Chanel fragrance line. If there is one word that I have to use to describe succinctly the essence of Chanel perfumery, that word would be without question 'complicated'. Le Lion de Chanel certainly succeeds in living up to this high standard as demonstrated by its olfactory pyramid.  

Le Lion de Chanel's Notes
Top notes:
Bergamot and Lemon
Heart notes:
Labdanum and Amber
The base notes:
Madagascan Vanilla, Musk, Patchouli, and Sandalwood.
Characteristics, development, and packaging
Le Lion de Chanel is a rich oriental fragrance that has a lot of character. The opening is quite strong and the scent of resins is dominant. I can also smell some incense in it.  There is a touch of citrus which adds some freshness to the fragrance but overall Le Lion is quite dark and unusual perfume for the House of Chanel. It gives me the vibes of a niche fragrance. The dry down is smooth and rich. It definitely has a Chanel vibe. The longevity on my skin is quite impressive.  I can still feel the perfume after 9 hours on my skin. So, its longevity is just commendable.

After its full development the perfume Le Lion can be felt very similar to the masterpiece of Guerlain –  Shalimar. The resemblance is striking but at the same time it should be emphasized that Le Lion de Chanel has its uniqueness. Both perfumes are oriental fragrances but the vintage Shalimar is a little spicier and somewhat more pungent.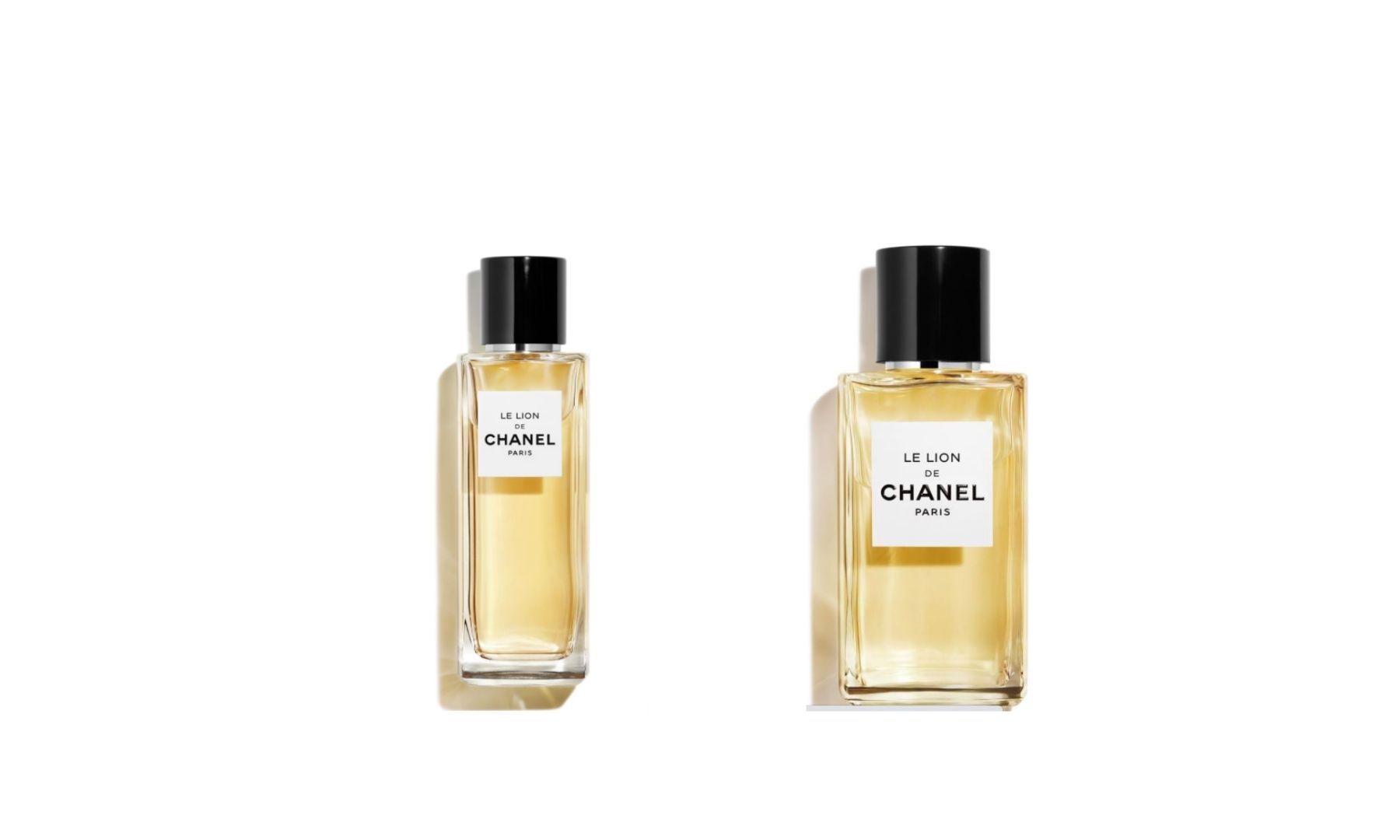 The packaging of this perfume is not particularly impressive but it is very elegant. The bottle is simple but that fact does not detract at all from its chic and pleasantness. Besides, the bottles that contain Le Lion de Chanel are very practical and the smaller one can be easily put and carried in a lady's handbag.
You can buy LE LION DE CHANEL on the official US Chanel website HERE
By the way, if I have forgotten to mention anything important about this perfume, you can easily spot my oversight by watching my YouTube video on Le Lion de Chanel ?
The name of the perfume
I can't abstain from commenting on the name of this wonderful fragrance. There is no need to translate 'Le lion' into English because the French word has exactly the same spelling and meaning in English. Of course, the pronunciation is different but you should not worry about it ? It transpired that  Olivier Polge was not inspired by the King of the Jungle himself in creating this fragrance but rather from the emblematic Chanel vision associated with this mighty animal. Moreover, the color of the perfume is yellow just like the hide of a typical lion.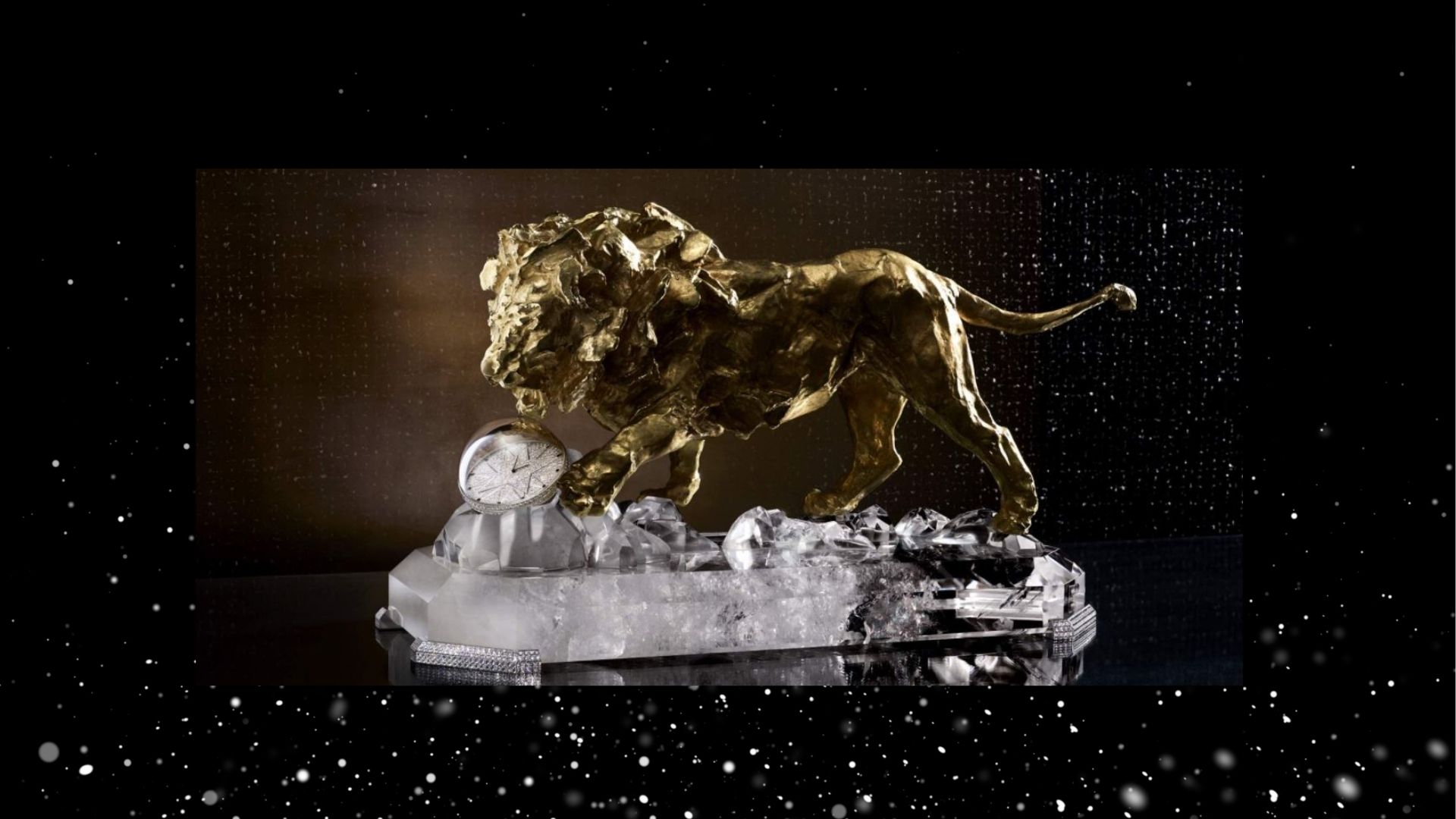 I do not want to be petty but it seems to me that another word would have suited much better  this exquisite perfume – 'La Lionne de Chanel'. 'Lionne' in French means a lioness in English. I personally admire lions but I always prefer lionesses (for many reasons). 
My final verdict
Le Lion de Chanel is a must buy for niche fragrances' lovers. However, it will also appeal very much to the afficionados of Chanel perfumes who already have a collection of Chanel fragrances. As far as all other fragrance lovers are concerned, it is entirely up to them to decide whether to purchase Le Lion de Chanel or not. I know a lot of people who adore oriental fragrances but I have met also some people who can't even stand the idea of wearing oriental perfumes due to their strength and overwhelming flavor.  

My assessment of this new Chanel perfume is positive. Although it is a little too heavy even to my taste for the summer season, it is a complex fragrance that is totally suitable for all other seasons.  So, I like very much Le Lion de Chanel Eau de Parfum. I also fully endorse Olivier Polge's bold move to enrich the Chanel fragrance line with an exotic and sophisticated perfume which still has the Chanel signature all over it. I wouldn't be surprised at all if Le Lion de Chanel becomes a new classic for the Chanel perfumery.
You can buy LE LION DE CHANEL on the official US Chanel website HERE
Subscribe to my YouTube channel for luxury beauty and fragrance reviews
Follow me on Instagram
Read my Chanel Spring 2021 Makeup Collection preview HERE
You can read my review on the Tom Ford Bitter Peach Eau de Parfum HERE