Cleansing will never be the same…
Chantecaille have just launched a new Rose de Mai Cleansing Balm and this product is, in my humble opinion, a real game changer. A few months ago I presented to you in another blog post of mine one of Chantecaille's most iconic products and that was their Eau de Rose de Mai Pure Rosewater mist. Rose de Mai seems to works perfectly for Chantecaille because they decided to rely heavily on it one more time and it transpired that Rose de Mai is one of the key factors for their success.
Let's face it: we all hate the cleansing part of our daily skincare routine. When it comes to makeup application we love experimenting with different colors and textures. However, in the evening after a long and stressful day the last thing that we want to do is to spend time removing our makeup. Please admit that at least for once in your life you went to bed without cleansing your face properly. ? We all do it sometimes, right!? Well, things are about to change now because this time Chantecaille came up with a fantastic product for easy, fast, and efficient cleansing.

The new Rose de Mai Cleansing Balm is a real delight for our senses. Moreover, it's packed with a ton of beneficial ingredients that will make you look forward to using it. Yes! Look forward to cleansing your face! I never believed that I would say that but it's possible. And this is definitely the right approach to having and maintaining beautiful and healthy skin ?
The Most Luxurious Cleansing Experience
The new Chantecaille Rose de Mai cleansing balm has a rich creamy texture that feels extremely luxurious and silky smooth. Massaging this product into the skin feels like a home spa experience which makes me want to use it all the time. In this respect I would like to cite Sylvie Chantecaille who says:
"I was inspired by actresses in old black-and-white movies that sat at their vanities and removed makeup with a balm, but I wanted to modernize that concept and make it very Chantecaille by adding our Rose de Mai."
And she did. The Rose de Mai cleansing balm has a light, barely perceptible rose scent. That scent gently adds a luxurious touch to the whole cleansing experience. A little goes a long way because the cleansing balm is quite rich.

How to get the most out of the new Rose de Mai Cleansing balm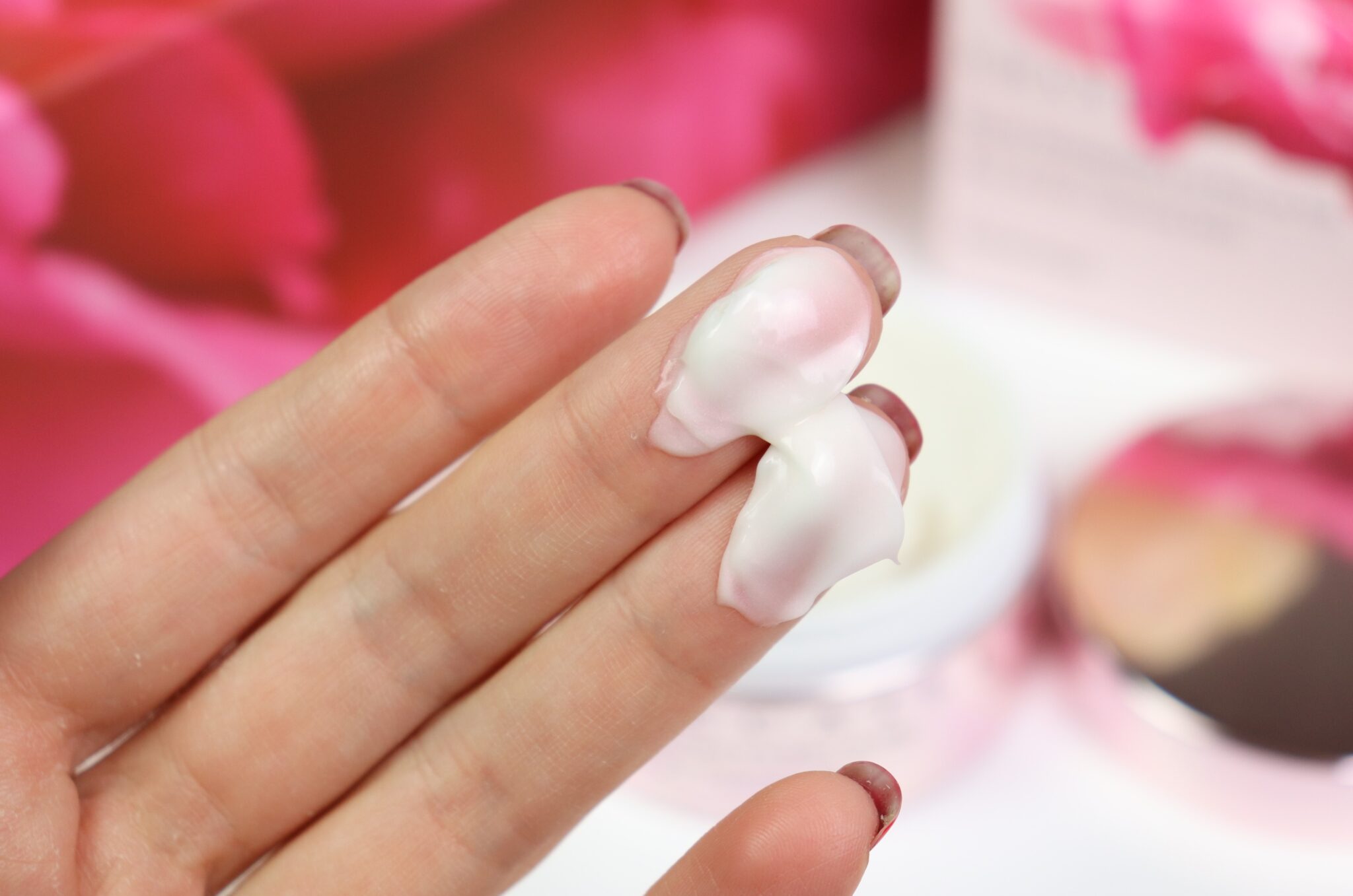 This is a product that is brimful with a lot of botanicals and beneficial ingredients. So, I like to take my time while using it so that my skin can take the full benefits of this product. First and foremost, I always double cleanse. I use a generous amount of the cleansing balm and apply it all over my face and neck. Then I do a quick massage and then wipe it off with a hot flannel/face cloth. There is no need to rub your skin. The makeup comes off effortlessly so make sure to be gentle. Afterwards I apply the cleansing balm once again and I massage the product for a little longer (but for not more than a minute). While massaging the product I add little water so that I can get a better slip of my fingers.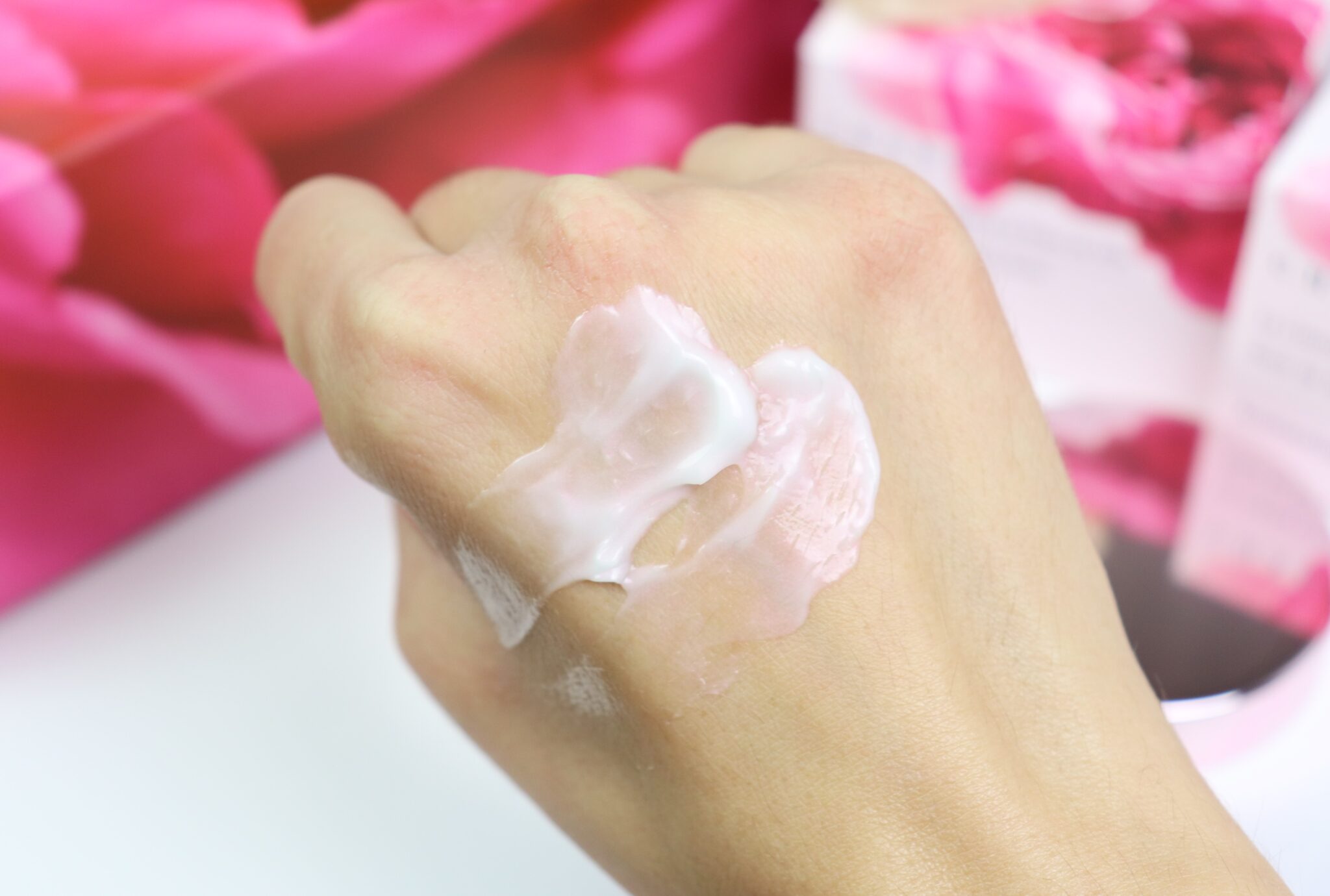 Chantecaille's Rose de Mai cleansing balm leaves my skin soft, nourished, and very smooth. The reason why this happens is that this product is infused with Hyaluronic acid which adds moisture and Phytic Acid which has a gentle exfoliating effect. It is suitable even for the most sensitive skin.
Key Ingredients
Chantecaille's Rose de Mai Cleansing Balm contains a remarkable combination of carefully selected natural ingredients that are suitable even for the most sensitive skin. At the same time it helps the skin to regenerate and can improve the overall condition of the skin over time. I already emphasized that the most important ingredient of the Chantecaille Rose de Mai cleansing balm is the Rose de Mai Essence. Rose de Mai has a powerful regenerating effect due to being rich in antioxidants with anti-aging properties. The Organic Evening Primrose Oil is another ingredient of the cleansing balm that contains some essential for our skin fatty acids. The Rose Hip Oil in its turn is a natural source of Vitamins C and E.

The Raspberry Stem Cell Extract produces long-term soothing effect on the skin and it is known for preventing inflamm-ageing as well. The Raspberry Stem Cell Extract is also rich in antioxidants and it hydrates perfectly the skin. The Hyaluronic Acid has long-lasting moisturizing properties. The Organic Tamanu Oil prevents photo-aging and has some highly desirable anti-free radical and nourishing properties. Last but not least, another key ingredient of the Chantecaille Rose de Mai cleansing balm is the Phytic Acid. It is responsible for the gentle exfoliation to the skin. Thus, all the ingredients of the Chantecaille Rose de Mai cleansing balm are well selected and they represent a very successful formula for skin purification.

Why I love the new Rose de Mai Cleansing balm
It is remarkable that the new Rose de Mai Cleansing balm is friendly to sensitive skin. I personally have normal to slightly combination very sensitive skin. For that reason when I remove my makeup in the evening my skin usually tends to get a little red. I was very pleasantly surprised to find out that the new Rose de Mai Cleansing balm actually calms my skin and I don't experience any redness. Instead, my skin looks nourished and feels super soft.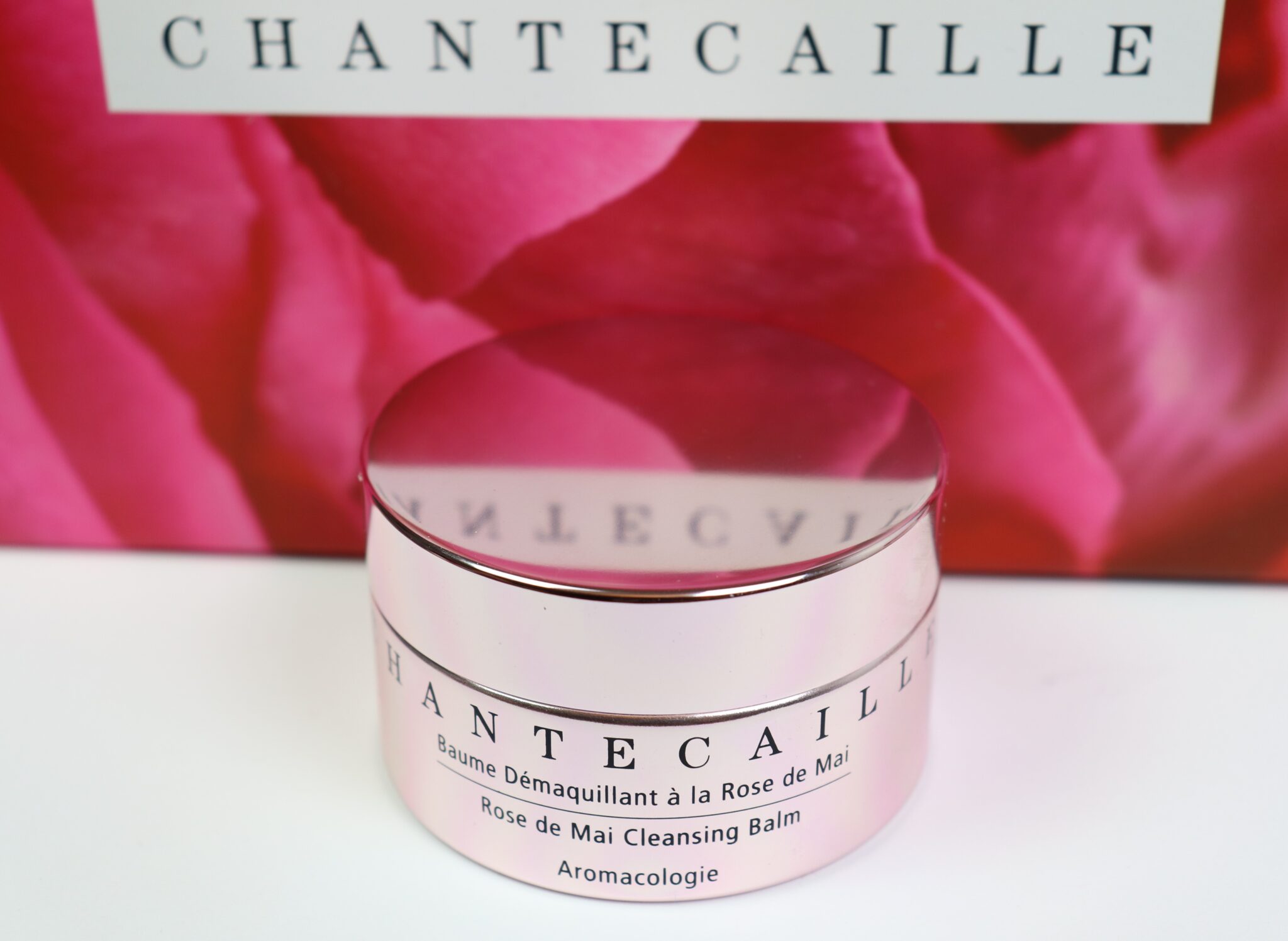 Besides, the new Chantecaille Rose de Mai cleansing balm makes the process of removing my makeup a very pleasant experience. I really enjoy the whole ritual of cleansing and it somehow gives me a vintage vibe which I love. The light scent of roses adds a lot to the whole experience. I enjoy the fact that this product contains 80.3% natural ingredients. Those ingredients are very beneficial for the skin and will definitely contribute to the overall health of one's skin. It is worth noting that the new Chantecaille cleansing balm is free of phthalates, sulphates, detergents, mineral oil, petrolatum, palm oil, synthetic colors, synthetic fragrances, and GMOs. Last but not least, Chantecaille deserve our admiration for having produced such a magnificent and efficient cleansing balm without testing it on animals.
Final Assessment
My verdict is strict but just and straightforward – Well done, Chantecaille! I rate this product 10 out of 10. This is definitely one of the products that I will keep repurchasing in the future.
Watch my YouTube video on the new Chantecaille Rose De Mai Cleansing Balm HERE
Read my article on Chantecaille's Eau de Rose de Mai Pure Rosewater mist HERE
Subscribe to my YouTube channel for luxury beauty reviews
Follow me on Instagram
* PR Sample