Oldies but goldies
I would like to examine briefly in this blog post one of the most recognizable fashion accessories: ladies' hats. Not surprisingly since Antiquity women's hats have been considered a symbol of prestige and femininity. Actually in my next blog post on art I will provide some most curious examples of the significance of hats for the ladies and even for the goddesses of Ancient Greece. Besides, I intend to write also a blog post that will be dedicated entirely to the history of hats. Suffice to say the profession of a milliner was quite lucrative and highly esteemed in the past few centuries. Of course, the career of a milliner was a very dangerous one because milliners had to deal with some very harmful substances while working on their hats. Thence comes the expression 'mad as a hatter'.

Coco Chanel was an experienced milliner herself since all high-end fashion houses simply cannot exclude women's hats from their inventory. By the way, apart from hats there are other kinds of headwear such as head scarves and turbans, for instance. They can be a very nice addition to you clothing but I am not going to touch upon this most interesting subject in this blog post of mine since I would like to focus entirely on discussing women's hats only as a fashion accessory.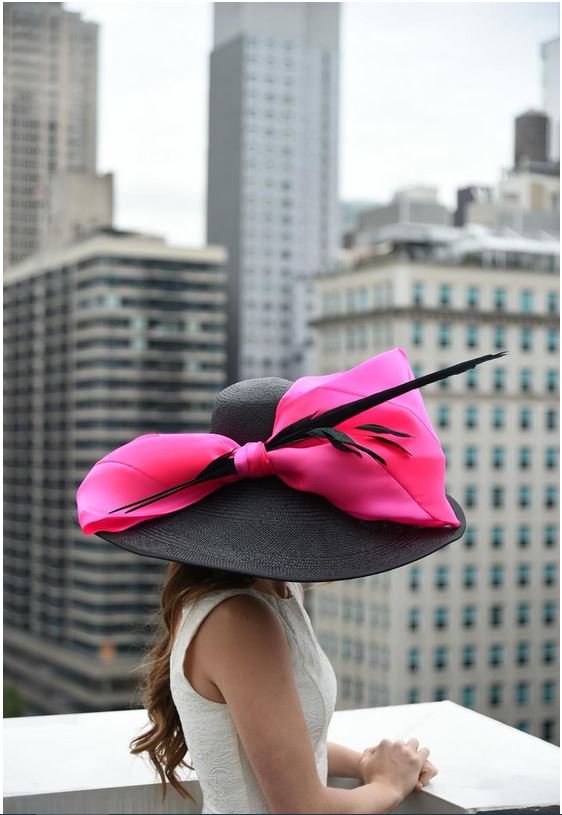 The hypothetical cons of ladies' hats
In the title of this blog post I asked an utterly rhetorical question. Hats have never been outmoded and will always be fashionable. However, it cannot be denied that in the last few decades ladies' hats have not been as popular as before. Even today certain social events are associated with wearing most beautiful hats. For instance, ladies' hats are still considered to be an important part of the unwritten but strict Kentucky Derby dress code. I do not believe that a lady should attend a horse race in order to put some exquisite covering on her head, though. Nor should a lady suffer from alopecia for any reason to put on a gorgeous headwear on her head. The headwear is a fashion accessory that is absolutely necessary for the wardrobe of any lady.
The biggest possible disadvantage of having a hat is that you can relatively easily lose it. This is not a serious disadvantage because any lady should simply keep her hat on (except in some special circumstances which are discussed further below). The second reason for the somewhat faded popularity in recent years of ladies' hats is the prevailing opinion that hats are 'uncool'. Everyone is entitled to having their own opinion but rejecting headwear as a glorious lady's attribute is more often than not based on failing to grasp the beauty, the practicality, and even the power of ladies' hats.
The only real problem with wearing a hat is that it is quite possible that the respective hat does not fit into the lady's outfit. I completely agree that certain types of hats (e.g. luxury hats) cannot be easily or at all combined with casual attire. However, this is an issue which is pertinent to any part of our clothing. Besides, as you will see below, there is a type of lady's hat which is absolutely suitable for all imaginable informal scenarios and settings.

The real pros of ladies' hats
It is really hard for me to summarize all the benefits of women's hats and for that reason I will limit myself to listing only a few of them.
Aesthetics
Ladies' hats are often the final outcome of a strenuous process of creating them. No one can be blind to the splendor of an elegant lady's hat and I have already provided some photos of such stunning ladies' hats. High-end fashion (and even fashion in general) is all about beauty and not about practicality. That is why I regard ladies' hats as a real godsend because they can be extremely pretty and quite handy at the same time. Very few fashion accessories such as ladies' headgear can serve simultaneously aesthetic and utilitarian functions. But ladies' hats certainly do.
Health
Women's headwear makes women look more beautiful. But ladies' hats can also have a salutary effect on women. Especially in the summer any lady which is exposed to the sun for long periods of time should consider wearing headwear as a means for protecting her face skin and her hair as well. Sunscreens are obligatory in the summer but their effect can be reinforced by wearing a hat. Besides, sunscreen protect only the face and not the hair.
Changed physical appearance
The hats can do wonders with your face and they can even change (visually) your height. Just like stilettoes women's hats were devised for a reason – they can create a completely different outlook for any lady. Hats should be selected carefully so that they can complement in the perfect possible way your facial features.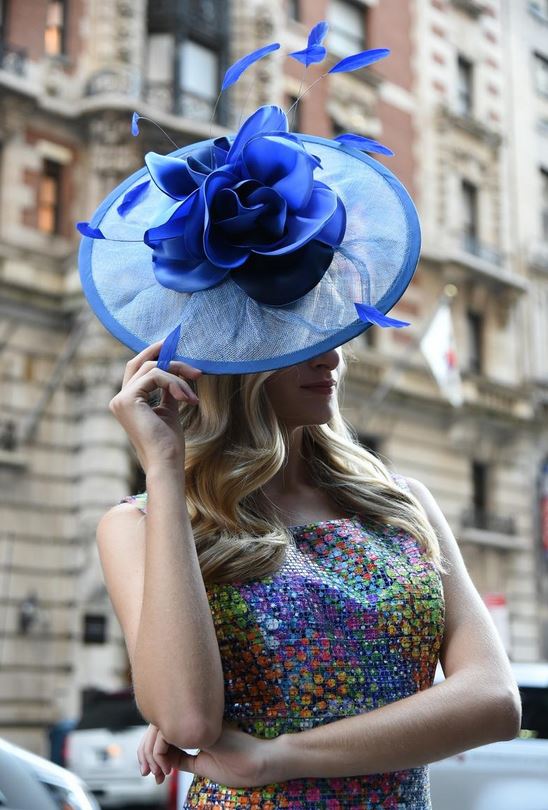 An easy way to stand out
The crown is a type of ladies' headwear. The women's hats are the most successful substitute for a crown. Every lady deserves to be treated like a princess or a queen and she is also entitled to having the majestic look that an elegant hat would create for her. Royalties and celebrities often don headwear. So, unless you are afraid of being noticeable, you should go ahead and find the hat that makes you look more often in the mirror and admire what you see ?
One can have a lot of hats
Ladies' hats are a fashion accessory that is usually underestimated as already discussed in this blog post. However, no one should fall prey to the general attitude of 'monkey see, monkey do'. Some women prefer not to wear hats because other women rarely do. This is without doubt an example of fallacious reasoning. Hats are a fashion accessory that can (and sometimes must) be changed quite often. Consequently, a lady can have a lot of hats. A good collection of hats requires sufficient storage space, though.
The perfect gift
Sometimes it is very hard to find the right present. A gorgeous lady's hat from my personal experience is a gift that is both memorable and stylish. So, you can never err with choosing a hat for a gift. The only problem is that you might fall in love with the lady's hat in question and decide to keep it for yourself. In this scenario you inevitably end up without a present ? But then the plan 'B' can be flowers. You can't go wrong with flowers for a gift as well.

Different Types of Ladies' Hats
What I have presented to you so far is certainly not an encomium on women's hats. I have just stated the obvious facts about women's headwear and I decided to back up my arguments with graphic examples of my favorite categories of ladies' hats so that their beauty and magnificence can speak for themselves.

Hats' Etiquette
Wearing a hat comes with some 'duties' attached to it. The golden rule of good manners is to take always into consideration the interests and the rights of all people around you. The ladies' hats could create in certain situations problems for people who are close to you. For instance, if a lady is wearing a hat while watching a theater performance or a musical might prevent the person siting right behind her from having full visual coverage of the scene. So, if this is the case, the lady herself should simply take off her hat and hold it in her hands while the performance is under way. Of course, the ladies must not take off their hats as a sign of respect to anyone unlike men who are required to do just the opposite (if they are real gentlemen, of course). A lady can don her headgear in various social settings, incl. restaurants, formal gatherings, etc.
The only setting in which wearing a lady's hat would be inappropriate is her workplace. Sometimes a lady can actually required to wear a hat as a part of her uniform but in most cases wearing a hat would be unacceptable for most employers. However, this circumstance does not detract in the slightest degree from the aesthetics and the value of hats because the exquisite lady's hat goes hand in hand with a sumptuous attire and it, therefore, presupposes a special occasion.

I am an avid afficionado of ladies' hats and I hope that you are too. I can promise you that I broach this topic again in my future blog posts on fashion ?
You can read my post on Nordstrom Anniversary 2020 Sale Recommendations HERE
Subscribe to my YouTube channel for luxury beauty reviews